How Many Times Has Ice-T Been Arrested?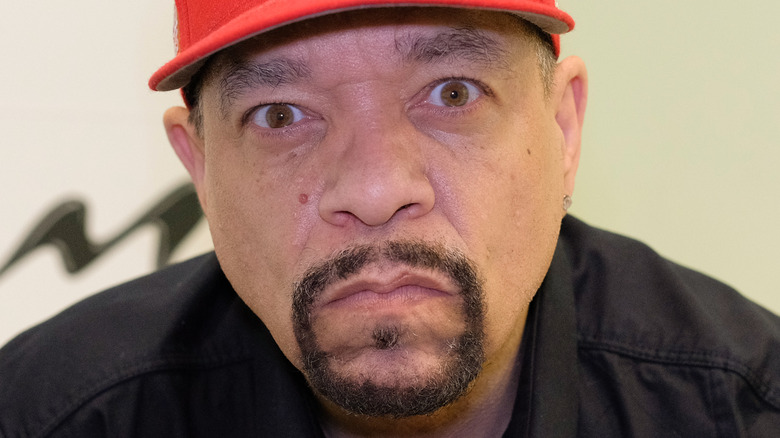 Matthew Eisman/Getty Images
We may receive a commission on purchases made from links.
Celebrities are not above the law, and many have been locked behind bars. No A-lister ever wants to be in that situation, but sometimes life has a different plan.
On "Law & Order: Special Victims Unit," Ice T plays a detective, but at one point, the actor was on the other end of the law. When he moved to Los Angeles, the rapper was heavily involved in illegal activity that he recalled in his memoir "Ice: A Memoir of Gangster Life and Redemption-from South Central to Hollywood." He wrote, "My life was kind of crazy at the time; I was out there breaking the law." The rapper and several of his high school friends even formed their own gang. He wrote, "​​[We] convinced the school that we had a gang ... that there were more of us; you just don't know us."
Ice-T was headed down a path of no return, and it wasn't until a friend shared encouraging words that he changed his life around, per Biography. He said, "I had a friend who I looked up to ... And he said, 'Yo, Ice, you got a chance. Do that rap thing.' And that word 'chance' messed up my mind. And I just gave up hustling completely." Ice-T's career took off in the 1980's and he never looked back. Still, the rapper doesn't consider himself an "angel" by any means, which might make you wonder if he's ever been arrested. Well, we're here to fill you in on the details about Ice-T's criminal history.
Ice-T's first and second arrest have interesting backstories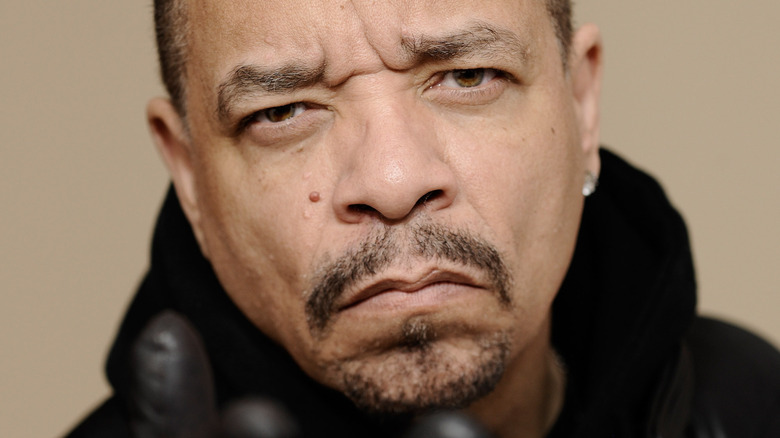 Larry Busacca/Getty Images
Ice-T got into some troubling situations, even in the military. According to All Hip Hop, the rapper revealed in his memoir that he and his friends would steal things while in military training. Although they were stealthy, Ice-T and his friends were eventually caught. He shared, "They rounded all of us up, they cracked us, and they put us in the jail on the post." The "New Jack Hustler" rapper was not about to go down and decided to escape.
Surprisingly, Ice-T's plan worked, and he left the military base unscathed. But, the rapper knew it would catch up to him, so he felt he needed to "squash s***," he wrote in his memoir. Ice-T ended up receiving an Article 15, which according to Cal Guard, is a non-judicial punishment. Ice-T served the rest of his military service, and it wasn't until years later he found himself detained by authorities again.
According to The Guardian, Ice-T was arrested in 2010 for not having his seatbelt on, having an "invalid license", and "expired insurance." However, the rapper claimed his innocence. He said, "[It was] some bulls*** they made up." While we can't speak for the undone seatbelt, the outlet reports Ice-T did have a valid license and insurance and the DMV had "failed to register the change." Thus, New York prosecutors dismissed Ice-T's unlicensed driver charges. The actor was ecstatic about the dropped charges and shouted in court, "That's what I'm talking about! Dismissed!"
Ice-T's third and final arrest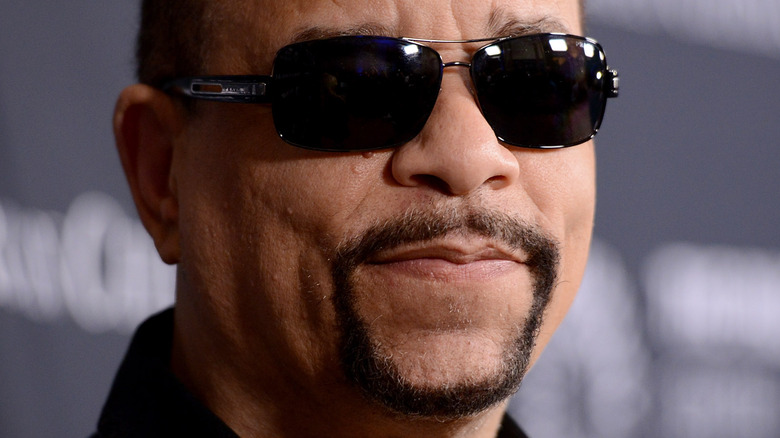 Michael Kovac/Getty Images
When Ice-T celebrated his dropped charges in his second arrest, he thought all his criminal activity was behind him, but that wasn't the case. Eight years later, in 2018, the "99 Problems" rapper had another run-in with the law, all thanks to a bridge toll, per ET.
According to the outlet, Ice-T was driving his new red McLaren through the George Washington Bridge EZ-Pass area. But, the thing was that he didn't have a pass for his new sports car, so officers ended up pulling over the actor. After the cops pulled Ice-T over, they discovered that his vehicle was not registered and thus was charged with "theft of services," and issued a summons. ET reports that the rapper was later released "on his own recognizance," but he had something to say about the whole situation.
The actor took to Twitter and said, "Cops went a little Extra. Coulda just wrote a ticket. In and out... Moovin." Fans of the actor thought it was ironic that he got arrested since he plays a detective on "Law & Order: SVU." However, the rapper made it clear in a separate tweet that even he's not above the law. He said, "I love how people think just because I ACT like a cop on SVU I get special treatment from real cops... lol." So, whether you're a celebrity or not, make sure to have an EZ-Pass and register your car.