Mac Miller Arrested, Charged With DUI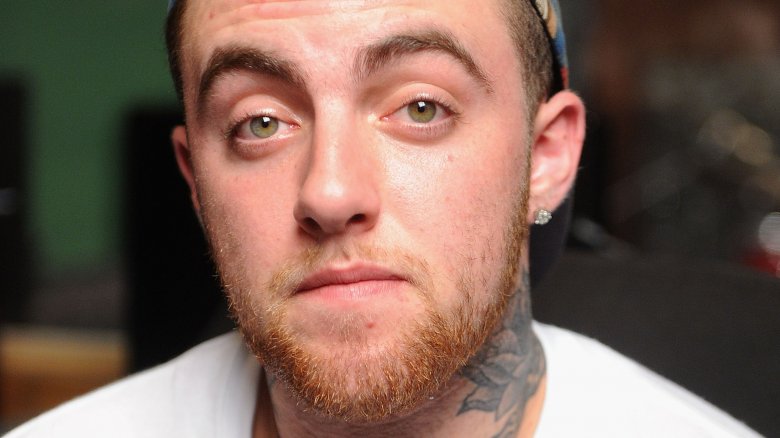 Getty Images
Mac Miller was taken into police custody.
TMZ reports that the rapper, whose real name is Malcolm McCormick, was arrested early in the morning on Thursday, May 17, 2018, after he drunkenly drove his 2016 G-Wagon into a power pole in California's San Fernando Valley around 1 a.m. According to the gossip rag, Miller and the two people that were in his car with him ran from the scene of the accident. However, an eyewitness phoned the police and informed them of the direction in which the artist and his passengers were headed.
When officers arrived at the scene of the crash, they reportedly ran the license plates on Miller's car, found out his address, and paid him a visit. Miller is said to have confessed to driving under the influence and fleeing the scene of an accident. He was then arrested and transported to jail, and his bail was set at $15,000.
Despite his arrest, one law enforcement source told TMZ that Miller "was the most polite and nice intoxicated person we've ever seen." Doesn't excuse his alleged behavior though.
According to People magazine, Miller was later released from jail that same day. He's expected to appear in court on June 7.
News of Miller's arrest comes shortly after it was announced that he and pop star Ariana Grande had broken up after almost two years of dating. Their split was reportedly the result of their busy work schedules. Grande later took to social media to address their separation, proving that she still cared for her ex. Calling him "one of [her] best friends in the whole world and favorite people on the planet," Grande wrote, "I respect him and adore him endlessly and am grateful to have him in my life in any form, at all times regardless of how our relationship changes or what the universe holds for each of us!"
She added, "Unconditional love is not selfish. It is wanting the best for that person even if at the moment, it's not you."