Melissa Gorga Shadily Claims Teresa Giudice Surgically Enhanced Her Forehead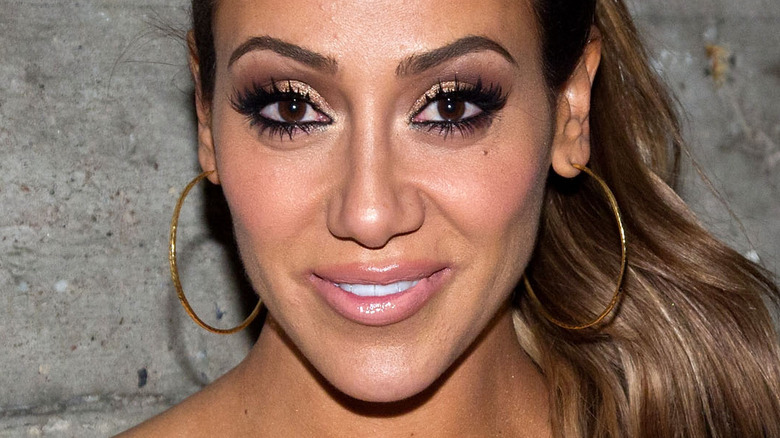 SD Mack/Shutterstock
The drama never stops on "Real Housewives of New Jersey." This season has been all about Teresa Giudice's new romance and the never-ending conflict leading up to her wedding. So far, Giudice and her best frenemy, Melissa Gorga, have butted heads about everything from wedding parties to seating charts.
There is more conflict to come, though. While the wedding has yet to air on Bravo, fans were shocked to learn that Melissa and her husband Joe (Giudice's brother) refused to attend the wedding. According to sources, Melissa and Joe skipped the nuptials as they believed Giudice had a hand in spreading rumors that Melissa had an affair. "One of the secrets was Melissa making out with this guy while she was on a press tour in the city," an insider told Us Weekly. "This 'rumor' was something that Teresa had known about for over a year and had been pushing for it to come out. Finally, the finale was perfect timing." The source added that while castmate Danielle Cabral was the one to eventually bring up the rumors, Giudice pushed her to do it. "Teresa usually uses someone to bring up drama, so she played a part in that."
Whatever the truth, things are not good between Melissa and Giudice. Since the season premiered, Melissa has taken every chance she can to take a shot at Giudice — most recently for the size of her forehead.
Melissa isn't keeping Teresa's secrets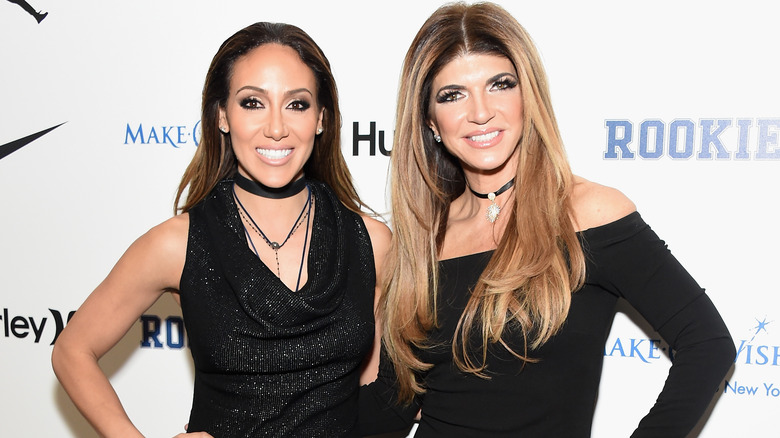 Michael Loccisano/Getty Images
During an aftershow interview earlier this week, Melissa Gorga spilled the tea on housewives' cosmetic procedures. According to Gorga, most housewives opt to get something done after seeing themselves on TV for the first time. "Everybody gets a little tune-up after the first time," she said. The reality star, who has been involved in a seemingly never-ending conflict with Teresa Giudice, took the chance to throw a little shade.
"Teresa did her forehead. She went back a little further," Gorga said, indicating that Giudice had done something to lengthen her hairline. "Everybody does something." Giudice has not responded to Gorga's claims. However, in the same show, Gorga, like Giudice, admitted to getting a rhinoplasty done. "I watched myself on TV; I went and got a nose job," she said. Additionally, both Gorga and Giudice have admitted to breast augmentations in the past. Giudice even got a touch-up in 2020.
The only thing harder than keeping up appearances on "RHONJ" is keeping peace with your castmates. While they'll appear on aftershows together, things are still not good between Giudice and Gorga, as evidenced by Gorga's dig at Giudice. When asked if she was speaking to Gorga and her brother as recently as February, Guidice confirmed that they still don't speak. "I'm happy for them. I wish them well," she told Us Weekly. "I wish they wished me the same back."