Sam Neill Gets Real About His Cancer Diagnosis For The First Time In New Memoir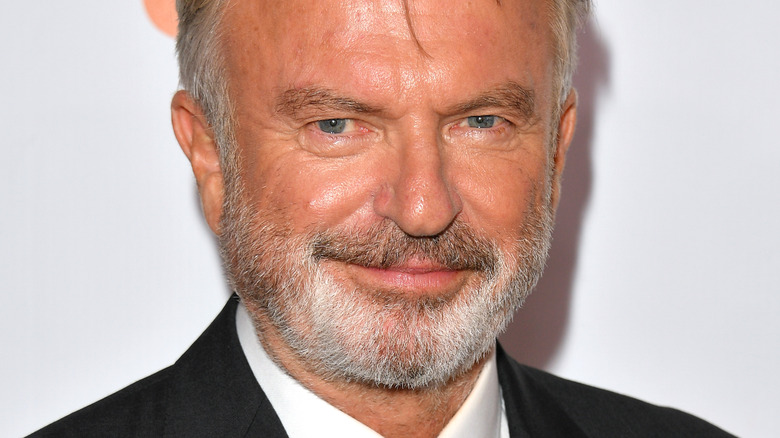 George Pimentel/Getty Images
Acclaimed actor Sam Neill has opened up about his previous cancer diagnosis in a new interview. 
If you're a fan of classic '90s films, then you've most likely crossed paths with his boundless talent. While his extensive acting career features an array of iconic roles, his portrayal of paleontologist Dr. Alan Grant in 1993's "Jurassic Park" solidified his status as an industry heavyweight. Over the years, Neill has continued to work as an in-demand actor. In the years following his appearance in the Jurassic Park franchise, Neill has gained recognition for his blockbuster films and versatile acting craft.
However, despite his film and TV career showing no signs of slowing down, the New Zealand actor's personal life has recently been hit with a difficult medical challenge. Ahead of the release of his upcoming memoir "Did I Ever Tell You This," Neill revealed to The Guardian that he is in remission for stage three blood cancer.
Sam Neill gets candid about his 'dark moments'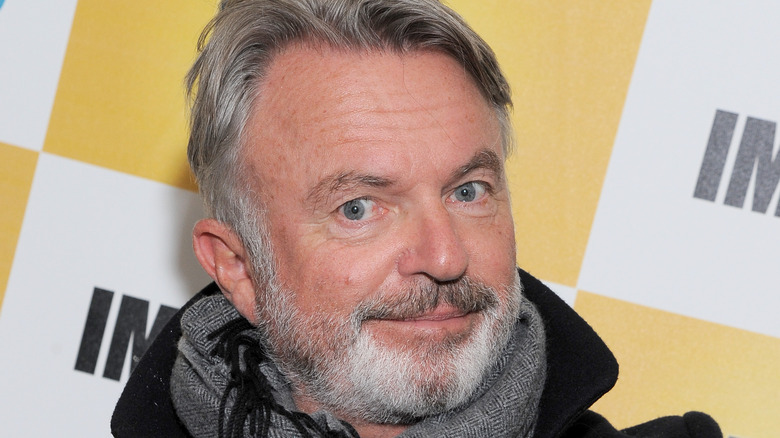 Angela Weiss/Getty Images
On March 17, "Thor: Love and Thunder" star Sam Neill opened up about his stage three blood cancer diagnosis for the first time. During a candid interview with The Guardian, the beloved talent revealed that he was diagnosed with "angioimmunoblastic T-cell lymphoma" during his publicity tour for "Jurassic World: Dominion," in which he reprised his iconic role as Dr. Alan Grant. While the "Daybreakers" star's first chemotherapy treatment was unsuccessful, the New Zealand talent found a successful chemo regimen that has helped him go into remission. "I can't pretend that the last year hasn't had its dark moments," he told the news outlet. "But those dark moments throw the light into sharp relief, you know, and have made me grateful for every day and immensely grateful for all my friends."
Fortunately for fans wanting more information, Neill also holds nothing back regarding his cancer journey in his upcoming memoir "Did I Ever Tell You This?" In an excerpt obtained by The Guardian, Neill used humor to mask his surprise after receiving his diagnosis, writing: "The thing is, I'm crook. Possibly dying. I may have to speed this up." 
Lastly, the "Crusoe" actor described his upcoming book as a "lifesaver" to the aforementioned news outlet. "I never had any intention to write a book. But as I went on and kept writing, I realized it was actually sort of giving me a reason to live... so it was a lifesaver, really," he explained.