Meghan Markle Asks Prince Charles To Walk Her Down The Aisle At Wedding To Prince Harry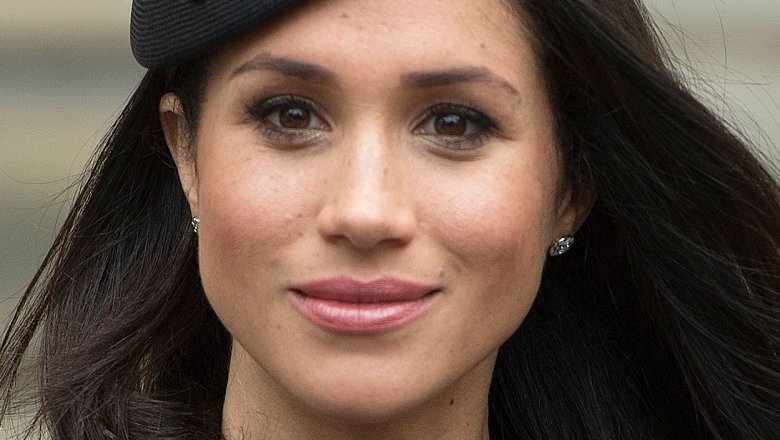 Getty Images
Meghan Markle's father may not be attending her wedding to Prince Harry, but she's got a back-up plan for the ceremony.
On Friday, May 18, 2018, Kensington Palace released a statement via Twitter, announcing that Meghan requested that Harry's father, Prince Charles, walk her down the aisle. "Ms. Meghan Markle has asked His Royal Highness The Prince of Wales to accompany her down the aisle of the Quire of St George's Chapel on her Wedding Day."
And, apparently, Charles was happy to help, as the statement continued, "The Prince of Wales is pleased to be able to welcome Ms. Markle to The Royal Family in this way."
CNN notes that Meghan will walk down the aisle largely by herself before being joined by Charles who will then walk her to the foot of the altar. Meghan will then approach her groom alone, without being given away by a father figure as is often tradition. Meghan will reportedly be the first royal bride to walk down the aisle unescorted, which many have deemed to be a bold feminist move.
As Nicki Swift previously reported, Meghan's father, Thomas Markle, was expected to attend her wedding on Saturday, May 19. But after it was discovered that he'd staged photos of himself looking at pictures of Meghan and Harry and reading books about England, he was said to have decided not to go in an effort to avoid further embarrassing his daughter and the royal family. However, he later told TMZ that he wouldn't miss his daughter's big day, saying, "Of course I'd walk her down the aisle. This is a historic moment. I'd like to be a part of history."
But Thomas wound up changing his plans once again, announcing that he would not be traveling to England to witness his daughter's marriage to Harry, as he was scheduled to undergo heart surgery on Wednesday, May 16. He reportedly had a heart attack a week earlier and had since been experiencing chest pains.
Meghan later addressed the situation via a statement released by Kensington Palace. "Sadly, my father will not be attending our wedding. I have always cared for my father and hope he can be given the space he needs to focus on his health," the statement read. "I would like to thank everyone who has offered generous messages of support. Please know how much Harry and I look forward to sharing our special day with you on Saturday."
Fortunately, Meghan will have her mother, Doria Ragland, with her on her wedding day. According to Us Weekly, Ragland is already with her daughter, no doubt helping her prepare for the ceremony.