The Royal Family's Big Mistake Ahead Of Meghan Markle And Prince Harry's Wedding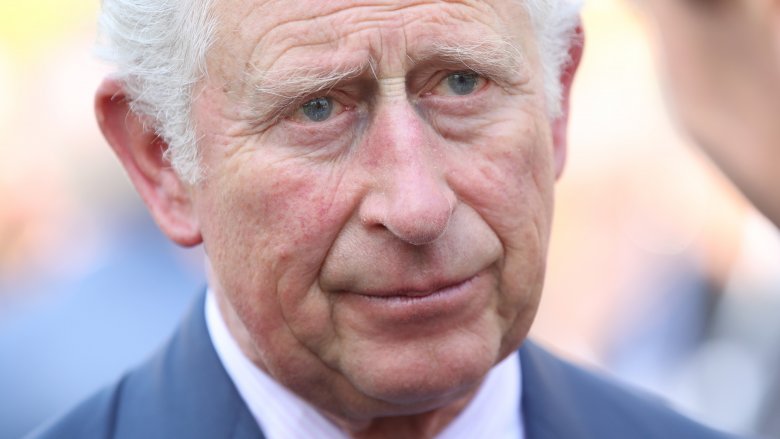 Getty Images
The royal family may be high-class, but that doesn't mean they don't make mistakes.
Page Six reports that the royal family made a big faux pas when they didn't send a member of their household to visit Meghan Markle's father, Thomas Markle, before her wedding to Prince Harry. Etiquette expert William Hanson told the celebrity news site that the mistake was likely caused by the confusion involved in a member of the royal family marrying a commoner. Hanson noted that someone should have been ordered to visit members of Meghan's family after the pair became engaged. Since they did not, Hanson said that "it has blown up in their faces."
Hanson is likely referring to the drama surrounding Harry and Meghan's wedding, regarding her family members — especially her father. Thomas decided not to attend his daughter's wedding after he was discovered to have staged paparazzi photos of himself looking at Meghan and Harry's engagement photos and getting fitted for a suit, among other situations. He claimed that he wanted to spare his daughter and the royal family any additional embarrassment. However, he later shared that he did want to attend the wedding to walk his daughter down the aisle, as he'd "like to be a part of history." But, following a heart attack, Thomas again backed out of attending the wedding. He was reportedly scheduled for surgery on Wednesday, May 16, 2018.
Meghan's half-sister, Samantha, and half-brother, Thomas Jr., have also made headlines leading up to her nuptials, with the two having publicly bashed her to the press.
"My heart bleeds for Meghan, it's not really what she's banked on," Hanson told Page Six. "I do think it's interesting, one of the issues seen this week with members of royalty marrying commoners, is that when you marry someone who has not grown up in this environment, no matter how bright and intelligent they may be, it can be disconcerting and accidents can happen."
Hanson noted that royals used to marry other royals, and, while their marriages were often "loveless" unions, they were all taught expected behavior and were accustomed to certain traditions and events.
Hanson adds that he hopes Meghan will learn proper royal behavior from her sister-in-law, Catherine, the Duchess of Cambridge, who'd previously married into the royal family in 2011.
Meghan and Harry will wed at Windsor Castle on Saturday, May 19.