Why Shakira Left The Voice (& Won't Be Back)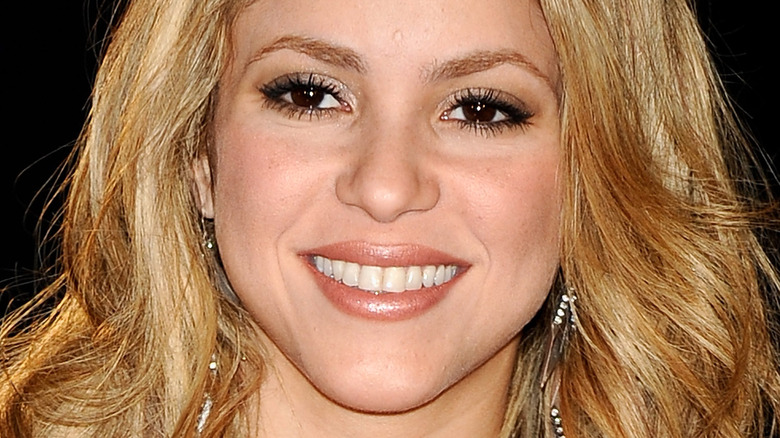 Carlos Alvarez/Getty Images
 "The Voice" is one of the most popular singing competitions today, partly due to the fixation on its celebrity judges. One could argue that there would be no show without talented hopefuls, looking to make it big in Tinseltown. However, seeing Hollywood's top talents fight over who gets to mentor said singers is definitely its selling point. And while the famous judges have at times completely overshadowed the actual contestants (who, by the way, are rightfully jaded about it) it makes for good entertainment. 
Over the past 23 seasons, 16 A-listers, including Blake Shelton, Kelly Clarkson, Ariana Grande, and Cee Lo Green have sat on the judging panel, per Insider. The newest judges are comprised of a particularly eclectic bunch, like long-time judge Blake Shelton, Chance the Rapper, Niall Horan, and Kelly Clarkson. The year before that, Shelton, Gwen Stefani, John Legend, and Camila Cabello, sat at the head of the judging table. Proving that you shouldn't get attached to any one lineup, even Shelton's 23-season reign appears to be coming to an end. 
One year, Shakira even sat in one of the judge's seats. However, her time on "The Voice" would be short-lived for a truly thoughtful reason.
Shakira wanted to focus on being a mom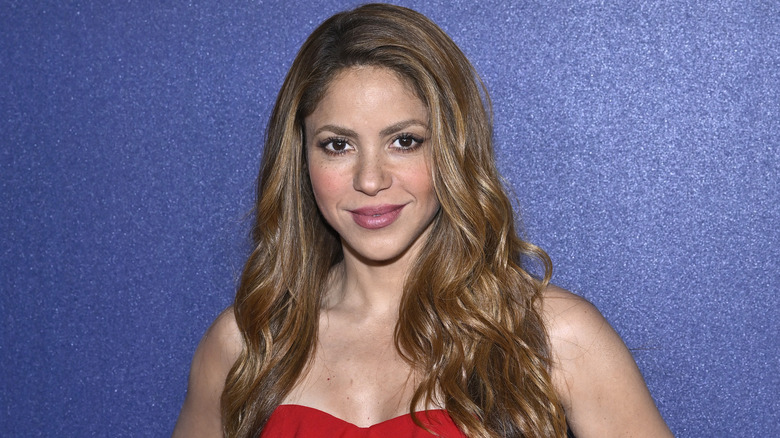 Roy Rochlin/Getty Images
Overall, Shakira appeared as a judge on "The Voice" for two seasons. Shakira was first announced as a judge for Season 4, joining Adam Levine, Blake Shelton and fellow newcomer Usher. And while Shakira's team did not end up victorious this year, she did return to the show two years later for Season 6 (when Usher won).
However, Shakira wouldn't get a third time to possibly take her team to the finish line, as she announced that she was leaving the show in 2013. "It was a hard decision for me to make, because I'm really fond of the coaches, the people in production and everybody around me," shared Shakira to E! News in May 2013. "And I really enjoyed The Voice, but I also have a musical career and I'm also a mother now and my poor baby's so tired flying such long distances. He already has more miles than any pilot. So I think I have to give him a little break, and we'll see what happens in the future."
Shakira was supposed to return to the voice two weeks after giving birth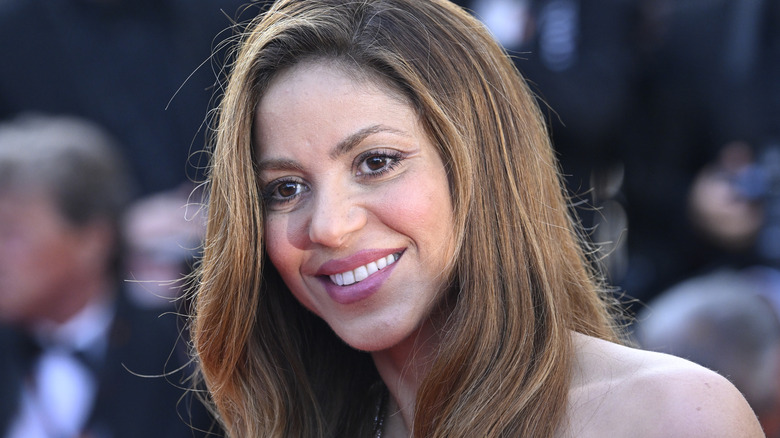 Gareth Cattermole/Getty Images
One month before announcing her departure, Shakira spoke openly to Us Weekly about the challenging aspects of raising a baby. And while Shakira gushed about her "great, great baby ... nobody told me it would be this hard. It takes a lot of energy from you. But I love it, I'm really enjoying every bit of it."
Shakira also dished on how the expectation for her to bounce back differed from her mother's. "I mean, I guess our mothers and grandmothers weren't under the pressure that women of today are after delivering a baby," shared the Grammy winner. "But it's different, I have a career, and that's the only part that's been a bit stressful because I knew that I'd have to come back here to do The Voice two months after I delivered a baby." 
Shakira has since had a second child. And though her youngest is seven years old, her coaching days may be permanently in the past. "No, I wouldn't [go back], because it's so hard to be away from my family," shared Shakira with Entertainment Tonight in 2017. "I completely revolve around [my kids]. They're the center of my universe and my biggest priority in life is to make sure they feel loved and that they will become good people, great human beings. That's my number one goal and then everything else is secondary."