Selena Gomez's Mom Warned Her Against One Career Move (But She Didn't Listen)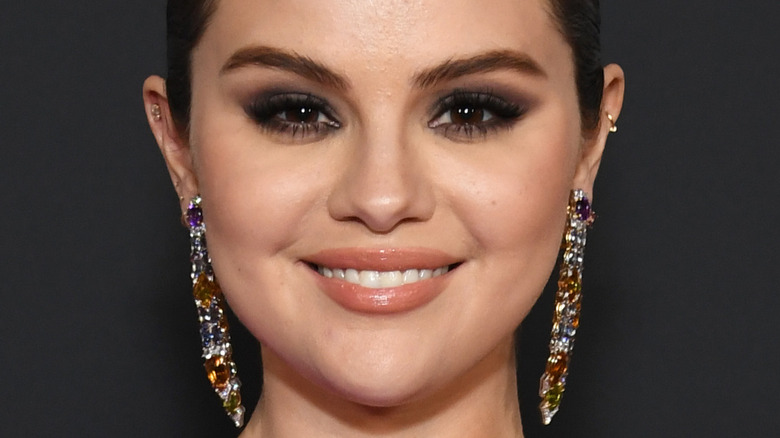 Jon Kopaloff/Getty Images
Over the years, Selena Gomez has opened up about her complex relationship with her mom, Mandy Teefey. Gomez struggled with her parents' divorce, which occurred when she was just 5 years old. In an E! Entertainment special (via HuffPost), the "Same Old Love" star revealed, "I blamed my mom a lot [for the divorce] because I wanted a family so bad. I wanted to have my mom and dad together. I remember just being angry with my mom. I still feel really bad about that." Yet, Gomez has also recognized how devoted her mom has been. She shared, "Having me at sixteen had to have been a big responsibility. My mom gave up everything for me and had, like, three jobs. She supported me, sacrificed her life for me."
In a 2017 interview with The New York Times, Teefey talked about her daughter's longtime interest in the arts. When Gomez was young, Teefey actually pursued a career as an actor. After attending one of her rehearsals, Gomez shamelessly gave her mom a performance note. Teefey noted, "And I thought, Oh, no. She's going to be an actor." Once Gomez's career took off, Teefey was right by her daughter's side. Yet, she didn't hold back with her opinions, either. On one occasion, Teefey didn't agree with her daughter's career move, and was not afraid to let her know. However, the actor wouldn't budge. Plenty of stars have turned their backs on Woody Allen, but Gomez wasn't one of them.
Selena Gomez decided to act in Woody Allen's film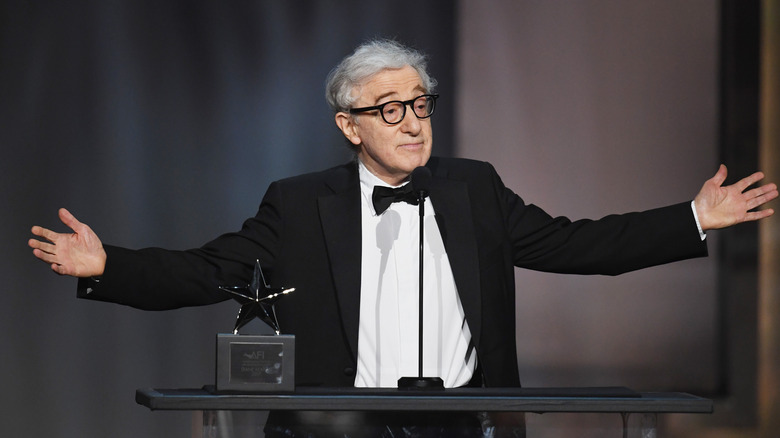 Kevin Winter/Getty Images
While Woody Allen has long been recognized as a talented filmmaker, he's also developed a troubling reputation. In 1992, Allen's daughter Dylan Farrow accused her father of molesting her, per CNN. While Farrow has opened up multiple times about the incident, Allen has denied his part. The film director has not been charged, either. Nonetheless, Allen has stirred up quite a lot of controversy regarding cancel culture and the #MeToo movement.
Fans were divided when Selena Gomez made the choice to act in Woody Allen's romantic comedy film "A Rainy Day in New York." And Gomez's mom, Mandy Teefey, was not happy about her decision to work with a director who faced some alarming allegations. According to Us Weekly, in 2018, Teefey took to Instagram and claimed that she had discouraged Gomez from working with him. However, it didn't have an effect. She wrote, "Her team are amazing people. There is no fall person here. No one controls her. She makes all her own decisions. No matter how hard you try to advise. It falls on deaf ears."
Selena Gomez's response to the controversial situation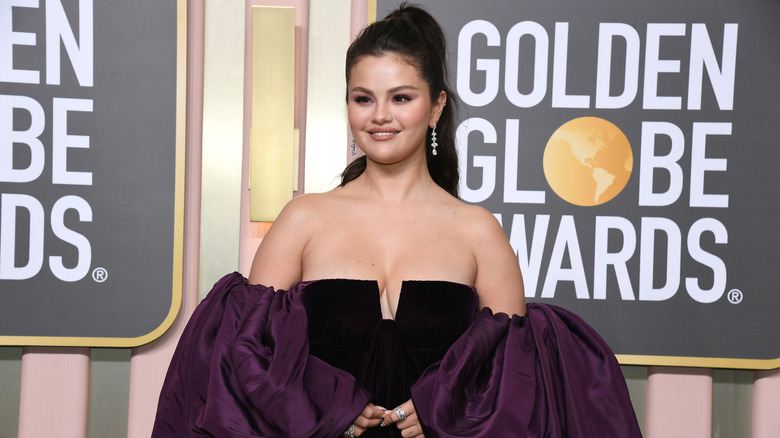 Jon Kopaloff/Getty Images
Selena Gomez doesn't seem to have any regrets about working with Woody Allen. Yet, she hasn't completely brushed off the situation, either. In 2017, Billboard asked Gomez if she considered Allen's controversial past when taking part in his film. She replied, "To be honest, I'm not sure how to answer — not because I'm trying to back away from it." She commented on the strange timing, adding, "[The Harvey Weinstein allegations] actually happened right after I had started [on the movie]. They popped up in the midst of it. And that's something, yes, I had to face and discuss. I stepped back and thought, 'Wow, the universe works in interesting ways.'" In the interview, Gomez claimed that she was empathetic and supportive of survivors who spoke out.
In light of being critiqued for her collaboration with Allen, Gomez took a notable step that helped placate some frustrated fans. According to Us Weekly, the actor made a hefty donation to the Time's Up Legal Defense Fund. Apparently, it surpassed the amount of money she made in "A Rainy Day in New York." An insider told the outlet, "Her donation was private. She did give a large donation weeks ago. She fully supports the movement."