Everything You Need To Know About Selena Gomez's Parents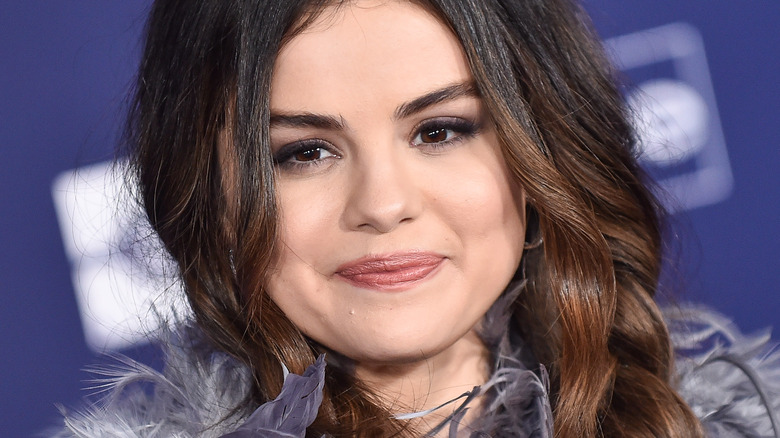 DFree/Shutterstock
Singer and actress Selena Gomez has been in the spotlight from a young age. Growing up before the eyes of her audience wasn't always easy for the former "Wizards of Waverly Place" star, who first appeared in the children's series "Barney & Friends," as per E! Online. On "Barney & Friends," Gomez acted alongside another future Disney Channel star, Demi Lovato, before the two became more widely known to fans of all ages.
Like many other former child entertainers, Gomez has had some occasional challenges with balancing her fame and her personal life, including making the decision to fire her mother as the manager of her career. Unlike some Hollywood stars who were pushed by their parents into acting or singing as children for the adults' own gain, however, Gomez appears to be one of the lucky few who has been able to count on the love and support of her parents throughout her time in the industry.
With Gomez and her mother's open and honest discussion of parenting and mental health challenges for Wondermind (via Newsweek), there's a lot to know about the star's parents — and it's more than meets the eye.
Selena's parents had a difficult start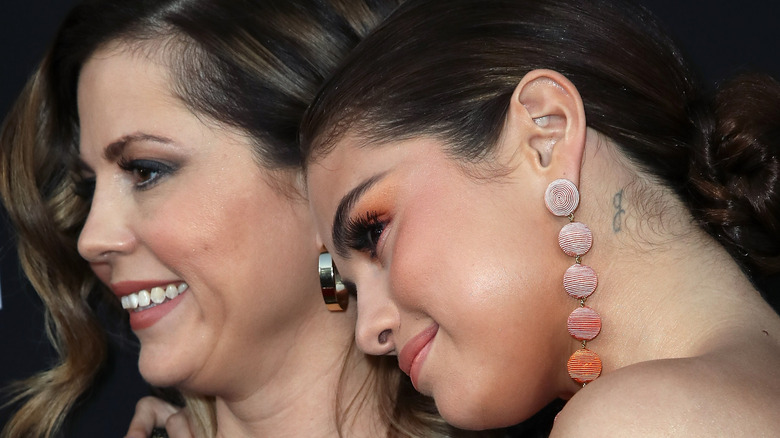 David Livingston/Getty Images
In interviews, Selena Gomez has been more open about her relationship with her mother, Mandy Teefey, who gave birth to Selena at 16 years old and had primary custody of her following her divorce from Selena's father, Ricardo Joel Gomez, when Selena was 5 years old, reports PopSugar. While Selena was angry about the divorce at the time, she later expressed her gratitude for the sacrifices her mother had made for her, saying via HuffPost, "Having me at sixteen had to have been a big responsibility. My mom gave up everything for me and had, like, three jobs."
Selena, who is of Mexican descent on her father's side, has recalled experiencing racism because of his background (via Insider). She has also spoken about her pride in her heritage, telling Dazed, "I'm always very vocal about my background, as far as me talking about immigration, and my grandparents having to come across the border illegally. I wouldn't have been born (otherwise). I have such an appreciation for my last name. I've rereleased a lot of music in Spanish as well, and that's something that's gonna happen a bit more. So there's a lot more I would love to do because I don't take it lightly, I'm very honored."
Her father is proud of her too, once sharing on Instagram (via Hola!), "I may not be perfect, but when I look at my girls I know I got something in my life PERFECTLY right."
Selena Gomez has half-siblings by both her parents
In addition to the support of her parents, Selena Gomez has younger half-siblings by both her mom Mandy Teefey and dad Ricardo Joel Gomez (via Distractify). With Selena's stepfather Brian Teefey, Mandy gave birth to daughter Gracie Elliot Teefey in 2013, as per Hollywood Life. Prior to Gracie's birth, it was reported that Mandy had miscarried a pregnancy with a daughter who had been named Scarlett (via Today).
Meanwhile, Ricardo has a second daughter who was born in 2014, Victoria, with his wife, Sara reports AmoMama. Sara also has a son named Marcus from a previous relationship.
Selena has been more public about her relationship with sister Gracie and once wrote on Instagram below a video of the two of them, "I will forever let my sister know she is strong, bold and beautiful. She will be raised to know her voice matters. She is going to understand the importance behind being a leader and inspire others by her truth."