The Truth About Selena Gomez's Mom's Health Issues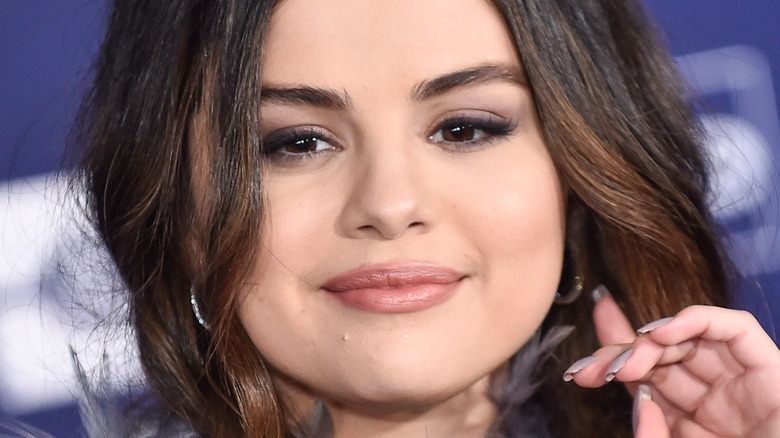 DFree/Shutterstock
When Selena Gomez and her mother, Mandy Teefey, posed for the cover of Entrepreneur Magazine, people were quick to body shame Teefey. But that's when she went to Instagram to clap back at the comments. Teefey wrote, "I wasn't ever going to discuss this, but I knew when the Entrepreneur cover came out comments on my weight were going to be DM'd to me." She then posted a screenshot of a message she received, in which she was offered help in losing weight. She also posted personal photos from her time in the hospital. 
In her Instagram post, Teefey continued, "I just posted a polite offer instead of the name calling. But, I was out of the hospital for maybe 3 1/2 weeks from double pneumonia. I was told I had days to live. I had miracle Drs. and love from my family and friends to keep me going. I fought. The Drs. fought and I was one of the few who made it out." She continued by sharing that she gained over 60 pounds from the infection and inflammation.
Selena Gomez and Mandy Teefey are launching a media company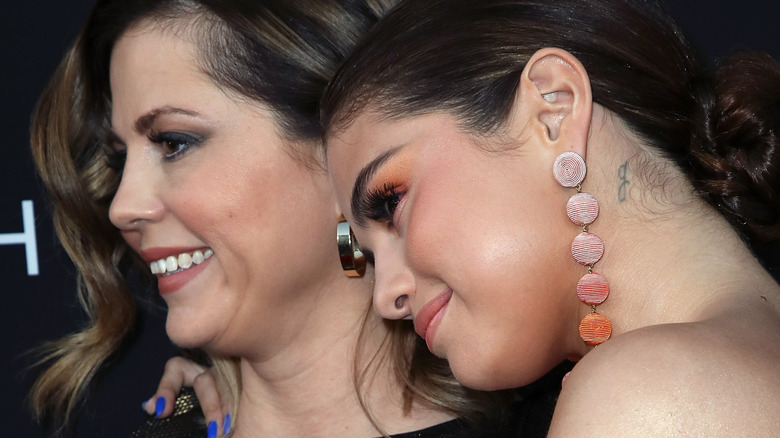 David Livingston/Getty Images
At the end of her Instagram post, Mandy Teefey wrote, "Let's Wondermind!!!" Teefey and her daughter, Selena Gomez, will launch the company in 2022. WonderMind is a media company that will focus on normalizing the conversation around mental health. Teefey told Entrepreneur Magazine, "We wanted to create something outside the box that gets into the dirt of what could really help people."
In the same interview, Gomez opened up about deleting her social media accounts in the name of her own personal happiness and mental well-being. "There was a huge release of no longer feeling like I'm in this tiny phone where people are saying the most hateful things," she explained. "Why would I fill up my days with that? I also started to realize this entire world of people was living an unrealistic life. They were perfect and beautiful and happy all the time." It sounds like Gomez was very over the filtered lives people shared on their screens, and she's instead trying to shift that conversation.
Mandy Teefey said it's a 'miracle' she's here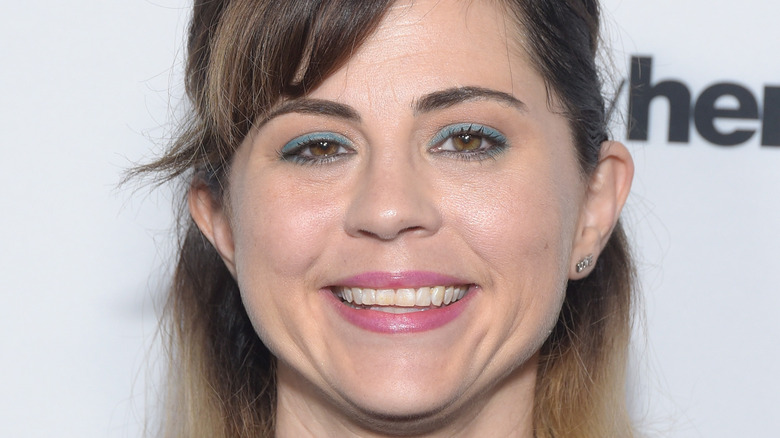 Michael Tullberg/Getty Images
Mandy Teefey was told that she had mere days to live when she was in the hospital with double pneumonia. At the end of her Instagram post, she wrote, "I never gave up on myself or Wondermind coming to reality. It's a miracle I am here and could careless [sic] if that means I'm a 16 instead of an 8." Clearly she cares much more about being alive and healthy, rather than any clothing size.
Her daughter, Selena Gomez, has also been candid about her health issues. In 2017, Gomez received a kidney transplant after being diagnosed with lupus. She received her new kidney from her good friend, Francia Raisa. One year prior, Gomez had canceled a set of tour dates when issues related to her lupus gave way to anxiety and depression. 
Today, Gomez and her mother appear to be doing well and are looking forward to WonderMind's launch. Gomez told Entrepreneur Magazine, "With content that's sensitive, the key is authenticity. Not everyone is going to like everything you do. You've just got to accept it. Because if we don't face these issues and hear each other out, we're not gonna make progress."