The Real Reason Selena Gomez Fired Her Mother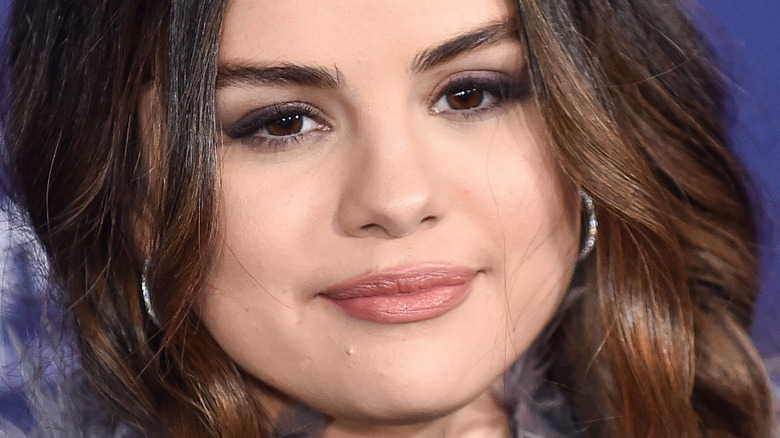 DFree/Shutterstock
Selena Gomez shot into the public eye as a Disney star when she was a child. Her career took her from acting on "Barney & Friends" to the Disney sitcom "Wizards of Waverly Place" and then onto numerous films, including "Ramona and Beezus" and "Monte Carlo," per IMDb. She has also found plenty of success as a pop singer, famous for catchy hits including "It Ain't Me" and "Same Old Love." A project that she stars in, the Hulu series "Only Murders in the Building," has been getting a lot of hype, and was even renewed for a second season. The show sees her fighting crime alongside fellow actors Steve Martin and Martin Short. 
A source close to the actor told Hollywood Life that Gomez's part could serve as a door to a variety of other career-defining roles. "After all the things Selena has done in the business both in acting and in music, she feels like she finally has realized where she wants to be and that is thanks to the success of 'Only Murders In The Building.' ... [The show] has been so well received she feels it has and will catapult her into roles that she really wants to do," the source stated.
"The Heart Wants What It Wants" artist hasn't had the easiest journey from child star to wildly successful adult, and her path has required her to make difficult decisions, including firing her mother as her manager. Keep reading to find out why Gomez made that decision.
Selena Gomez and her mom are on great terms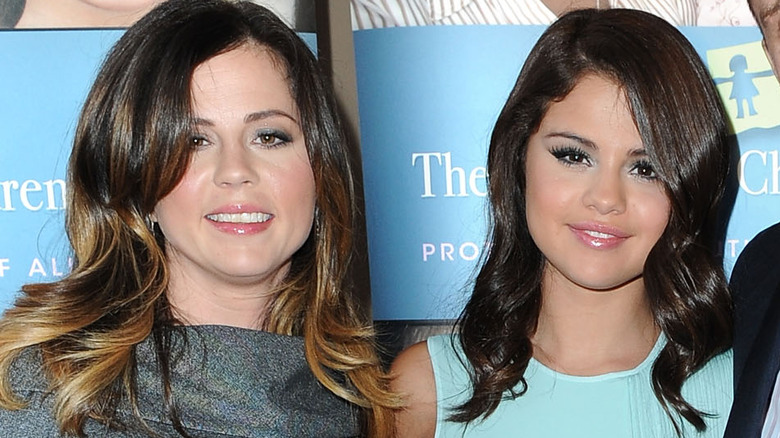 Allen Berezovsky/Getty Images
Selena Gomez owed some of her early success to her mother, Mandy Teefey, who became her manager around the time she landed her big role on "Wizards of Waverly Place," according to Daily Mail. However, in 2014, TMZ reported that the pop singer fired her mother and stepfather, Brian Teefey, from their positions as her managers. A source close to Gomez stated that the actor felt she'd outgrown her parents and was old enough to find a professional manager who had experience with other famous clients. Her parents were reportedly upset with Gomez's decision, but did not let it cause tension between them.
The actor's mother spoke with Gossip Cop in 2018 about her daughter's decision to fire her to clear up some rumors that were circulating at the time. "We never expected to manage her her whole life," she said. "We lost family time because the only time we saw her, we talked business. It was no longer fun for any of us, like it was when she was younger and we had to be with her because she was a minor."
Fortunately, Gomez has walked away feeling grateful for her mother. In an interview with HuffPost in 2017, Gomez discussed being raised by her single mother, who gave birth to the pop star when she was just 16. "My mom gave up everything for me and had, like, three jobs. She supported me, sacrificed her life for me," she said.
Many believed Selena Gomez fired her mother over Justin Bieber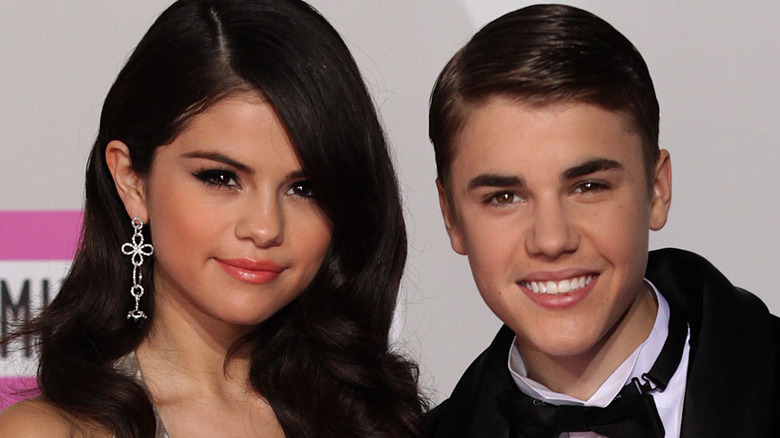 DFree/Shutterstock
Selena Gomez's mother, Mandy Teefey, reportedly did not approve of her daughter's relationship with fellow pop star Justin Bieber, which began in 2010 and continued on and off until sometime in 2018, according to People. In the past, fans wondered if Gomez's on-and-off relationship with the "Sorry" singer contributed to her decision to fire her mother and if the relationship was bumpy due to her mother.  
However, it seems that Gomez wouldn't make decisions based on her mother's opinions, according to a source close to the actor. In 2018, the couple ended up taking yet another break and the source told People it had nothing to do with her mom. "They have their own issues and are always on and off," they said.  
It wasn't a secret that Teefey did not approve of her daughter's relationship with Bieber. In 2017, a source told People, "Selena's family is still not happy about her seeing Justin. Selena doesn't bring Justin to any family events. Selena is spending Christmas with her family. As of now, Justin is not invited." Teefey herself confirmed to Gossip Cop in 2018 that she was "not happy" with the relationship, but acknowledged, "Selena can live her life however she wants as long as she is happy, safe and healthy." Despite rumors that Gomez firing her mother had something to do with the Bieber drama, the Daily Mail reported that family friction did not fuel Gomez's decision.