How Selena Gomez Really Feels About Her Time With Disney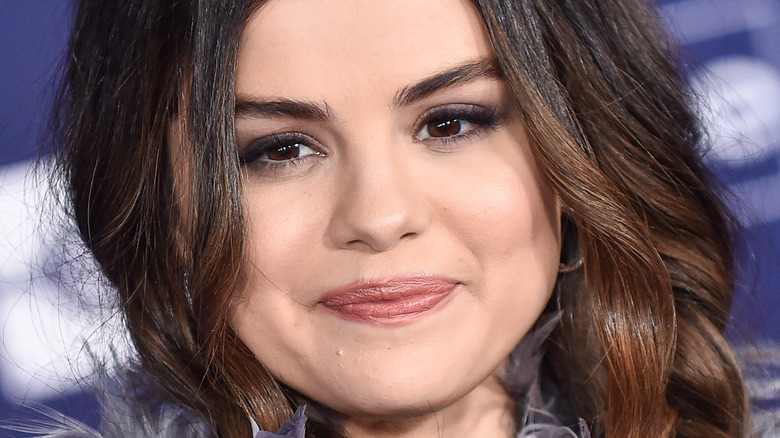 DFree/Shutterstock
Selena Gomez is headed back to the small screen, joining Martin Short and Steve Martin for a new series on Hulu. The actor-turned-singer will star in "Only Murders in the Building" as Mabel, who teams up with the two older gentlemen to solve a murder in the comedic series. The role marks Gomez's first time back on television since her days as Alex Russo on Disney's "Wizards of Waverly Place."
"The level of sophistication of the material is the first reason why I wanted to do this," Gomez told reporters at the Television Critics Association press panel (via People). "It's really nice to be back on TV and it's nice to be cast as my actual age, which never happens." The 29-year-old told Variety, the role allowed her to be a "sponge" and soak in all the industry knowledge from Short and Martin. "I'll just ask them random questions. It means so much to me, and allows me to want to be as good as them."
But when reflecting on her Disney days, the actor turned some heads when she revealed her true feelings about her Disney Channel beginnings with a statement she later had to walk back.
Selena Gomez claimed she 'signed' her 'life away to Disney' — but then backtracked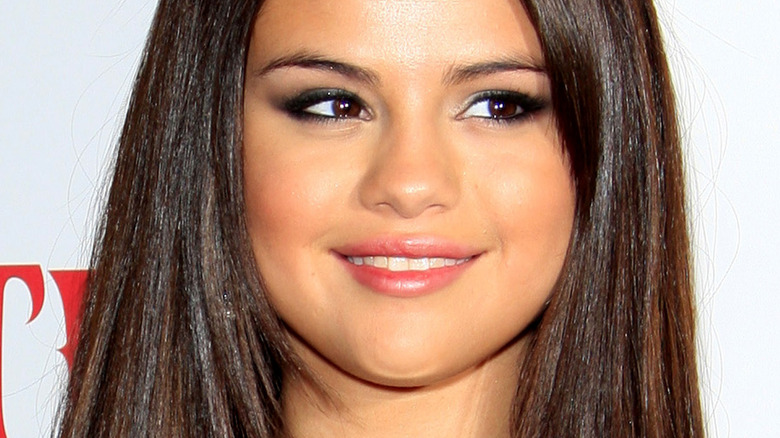 Kathy Hutchins/Shutterstock
Selena Gomez has been in the business for over two decades, beginning her career as a kid on "Barney & Friends" opposite ex-bestie Demi Lovato. From there, Gomez had several guest appearances on Disney Channel shows like "The Suite Life of Zack and Cody" and "Hannah Montana," per the Daily Mail. The roles put Gomez on the map with the tween crowd, landing her the lead on "Wizards of Waverly Place." Just a teenager at the time, Gomez had no clue what she was getting into.
"I signed my life away to Disney at a very young age, so I didn't know exactly what I was doing," Gomez recently told the Television Critics Association (via People). "I was a kid ... I was just running around on set, and now I feel like a sponge and I soak up all the wisdom that I can." These words echoed what she told Vogue in April, when she admitted that she "still live[s] with this haunting feeling that people still view me as this Disney girl." But now Gomez took a step back and clarified her Disney comments.
" ... I'm beyond proud of the work that I did with Disney as well," Gomez recently told RadioTimes.com. "It kind of shaped who I am in a way." Martin Short himself stepped in to defend Gomez's words, revealing that her original Disney Channel comments were "said in the most light-hearted, funny, jokey way."
Selena Gomez clarifies she is 'lucky' to have been a part of Disney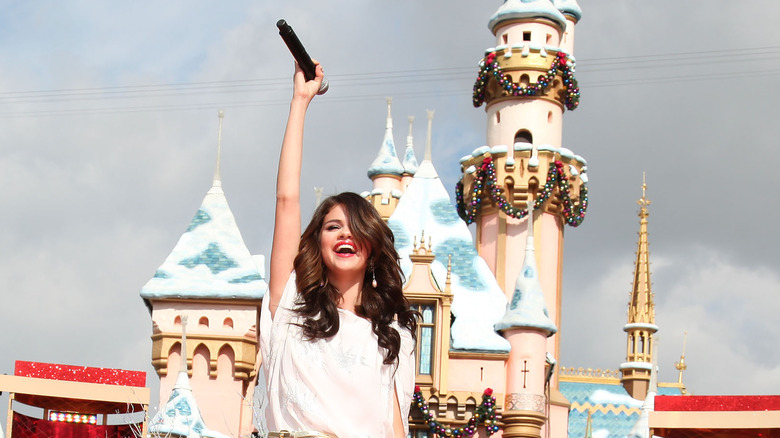 Handout/Getty Images
After Selena Gomez's comments about signing "her life away to Disney at a very young age" made headlines, she further clarified her remarks to RadioTimes.com.
In addition to saying she is "proud" of her Disney days — and Martin Short's revelation that she was only kidding — Gomez continued with her amends. "I have to say, I'm very lucky," she revealed about her time on the Disney Channel. "As a female in my position, I was taken care of and I've only had lovely experiences, so I'm grateful for that," she revealed to the outlet. And despite the actor's successful crossover to becoming a worldwide pop artist, Gomez did tell RadioTimes.com she was "looking for another show to do" when she signed on to her new murder comedy at Hulu.
Of course, since her time on Disney Channel — and in addition to her huge pop career — Gomez kept up her own acting chops in films like "The Big Short," "Spring Breakers," and "The Fundamentals of Caring." Now that she's adding "Only Murders in the Building" to her resume, fans are even more excited to once again see her on screen.