Alana And Marielle Hadid: What We Know About Gigi And Bella's Other Sisters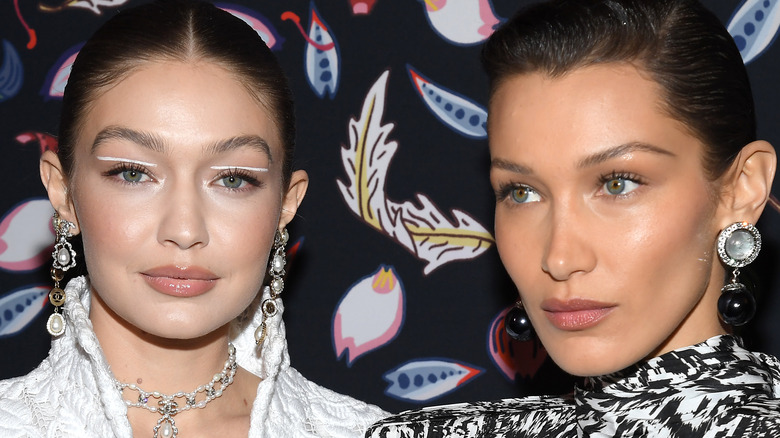 Pascal Le Segretain/Getty Images
Gigi Hadid and Bella Hadid are two of the fashion industry's biggest supermodels. Appearing in high-profile campaigns and strutting down major runways, the sisters have become staples of the modeling world. They're the daughters of Yolanda Hadid, an alum of "The Real Housewives of Beverly Hills," while their father, Mohamed Hadid, is a wealthy real estate developer.
Fans have closely followed Gigi and Bella's tight relationship, as the pair share pictures on social media together. In April 2022, Bella took to Instagram to send her sister happy birthday wishes. Alongside a series of throwback photos, Bella wrote, "Thank you for being the best sister, mom, daughter, human bean ever. You teach me something new everyday and sometimes I just smile because I feel so lucky to be your baby sister."
There are two other important ladies in Gigi and Bella's life. The famous models are half-sisters to Alana Hadid and Marielle Hadid, whose father is Mohamed and whose mother is Mary Butler, per Us Weekly. Although they're all involved in the fashion world, there isn't any family rivalry. In 2019, Alana told Grazia, "I'm not in competition with my sisters or brother. We all have an innate work ethic and I feel successful — I do a lot of things that people perhaps don't know about, as do my sisters." She added, "'We are really protective and supportive of each other." So, what is there to know about Alana and Marielle?
Alana Hadid is a co-founder of a clothing brand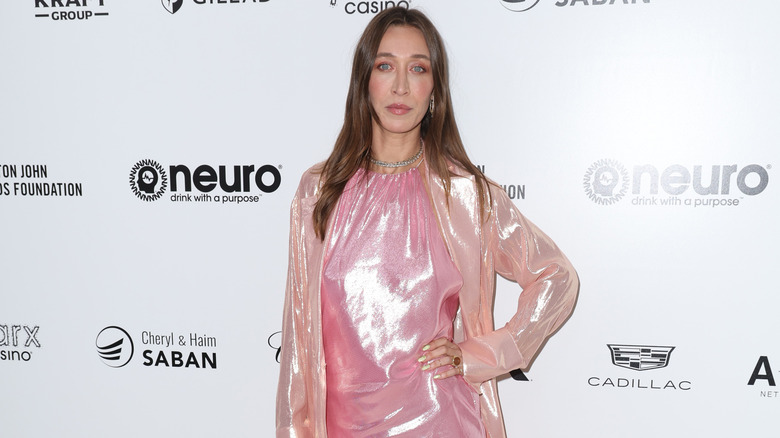 Phillip Faraone/Getty Images
Alana Hadid wears many hats. She's a stylist, personal shopper, and co-founder of the Los Angeles-based clothing line La Detresse, according to Grazia. Upon releasing her spring/summer collection, Alana talked about her brand to Us Weekly, noting that Gigi and Bella are fans. She said, "​​I love the fact that people are wearing our stuff when they want to be comfortable and not necessarily like out on the town. I love that it's their comfy go-to wear."
Like Gigi and Bella, Alana has also worked as a model. In 2019, she stripped down for the brand Colette Jewelry, taking to Instagram to show off the glorious pieces. She shined in the understatedly glamorous photos, exposing her shoulders and upper back to show off an earring and necklace. The experience was clearly a positive one for Alana, who wrote in one post, "This shoot made me feel amazing because @colettejewelry is powerful. There's nothing like beautiful jewelry and amazing people to make you feel like a strong woman." In another post, she teased, "MY EYES ARE UP HERE .... I know you're looking at my @colettejewelry."
Marielle Hadid is passionate about design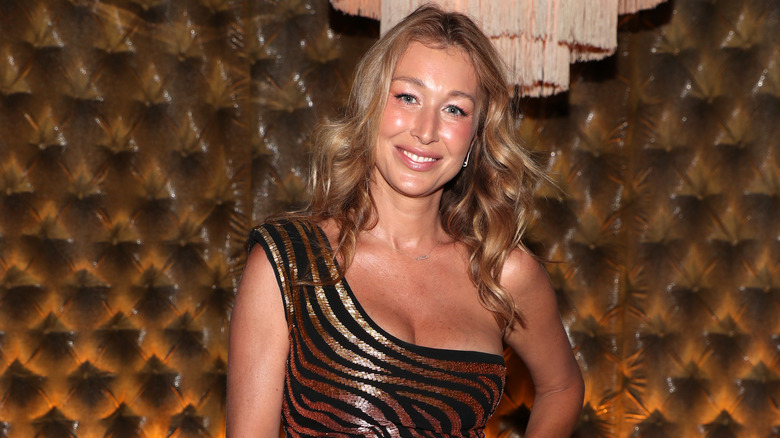 Jerritt Clark/Getty Images
So, what do we know about Alana Hadid's sister Marielle Hadid? According to her website, Marielle has two kids and lives in Los Angeles, California. She graduated from the Academy of Art University and worked as a top buyer for Guess. She's a veteran in the design industry, having worked in it for two decades. Currently, she's a co-owner and co-creative director of Hadid eyewear along with Alana. In addition, she's a homemaker who offers services like interior design, closet organizing, party planning and more.
On her Instagram page, Marielle posts an assortment of content, including food reels, vacation videos, and photos with her loved ones. In one post, she shared a carousel of sweet pictures with her beau. She wrote, "Happy Birthday to my honey bunny @onelove1jack you are sooooooooo loved. We are lucky to be loved by you." She also uses the platform to promote her homemaking brand, Living Well. In another post, she put together her stunning Malibu bedroom. She wrote, "I used the coolest, easiest,softest bed frame @softframedesigns and my favorite luxurious bamboo @ettitudestore sheets and duvet comforter. Surrounded it with teak, oak, linen and rattan for a beachy vibe. I have been sleeping like a driftwood log every night." 
Despite not being as widely known, it appears that Alana Hadid and Marielle Hadid have a lot of similarities with their famous sisters.