What Happened To Francesca And Damian After Perfect Match?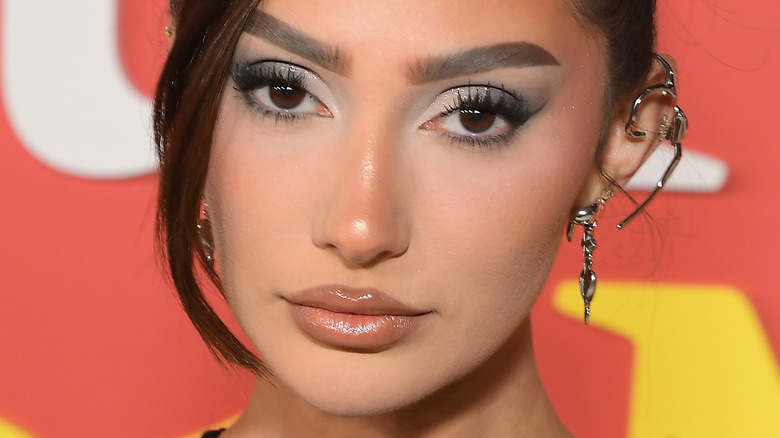 Charley Gallay/Getty Images
Netflix has done it again ... the streaming service has created another hit reality dating show called, "Perfect Match." The creator, Chris Coelen described the new series to The Hollywood Reporter, he said, "It's a show full of love and drama and conflict and strategy and gameplay." The new show featured fan favorites from past Netflix series on their journey to find love – again.
One person who always seemed to be at the center of all that drama was Francesca Farago. Avid Netflix viewers may remember Farago from the hit series, "Too Hot To Handle," which painted her as a villain. Turns out Farago doesn't mind being the bad guy, per Insider. She said, "So, I'm happy to be the villain. I've embraced it." Farago only proved this on "Perfect Match." It seemed the influencer had changed as she coupled up with the sweet hunk, Dom Gabriel. She and Gabriel became one of the most solid couples in the house, but that quickly turned around when Damian Powers entered the villa.
When Powers became an available single, Farago wasted no time jumping ship from Gabriel. She made it her mission to prove that she and Powers were the most compatible couple, and honestly, they had many convinced. However, as the show neared the finale, Farago left everyone shocked as she told Powers she could not pursue a relationship with him. Now that the show has officially ended, fans have wondered what happened to Farago and Damian.
Francesca Farago moved on with her ex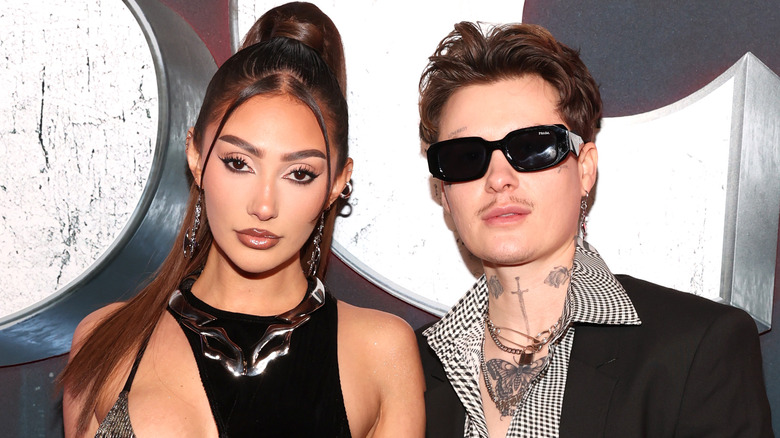 Jesse Grant/Getty Images
If you followed Francesca Farago from her "Too Hot To Handle" days, you may have gotten "Perfect Match" spoiled for you. The reality star hasn't shied away from sharing her current relationship with her ex, Jesse Sullivan, on social media. After the finale aired, Farago confirmed she was in a relationship with Sullivan. She told Netflix, "I ended up getting home and messaging someone I had already known. We connected right away, and we've been really happy together ever since. I'm in a super solid place in my relationship right now."
According to Fansided, "Perfect Match" wrapped in late March/early April 2022, so it's been almost a year since the cast went on this crazy adventure. Since Farago got with Sullivan not long after they finished filming, the couple is nearing their first anniversary, and the reality star has big plans for the future. The influencer has shared on social media how she's expecting an engagement soon.
In early January 2023, Farago posted a TikTok of her and Sullivan in bed with the text, "When I know he's designing the ring but I refrain from peeking." This has been only one of the many posts the influencer has shared about engagement and wedding plans. Although it hasn't happened yet, the influencer may be hanging up her Netflix reality show dating belt. While Farago is happy in a new relationship, fans wonder if "Perfect Match" star, Damian Powers, has moved on as well.
Damian Powers is single and joined Only Fans
Paras Griffin/Getty Images
Damian Powers has gone on two of Netflix's reality dating shows and has struck out on love twice. Since coming out of the show, Powers was rumored to be with fellow "Perfect Match" star, Kariselle Snow, after he shared a photo of the two on Instagram. But, Snow was quick to shut down the gossip. The reality star made it clear in the comments that they're just friends. She said, "Omg y'all we're not dating! this was a perfect match event!!"
Seeing as Powers still seems single, he could have turned to dating apps to find love. Instead, he joined a different app ... OnlyFans. Just days before the premiere of "Perfect Match," the adult content app promoted a video on Instagram, revealing Powers' new career path. OF captioned the post, "Say "I do" to subscribing to Love Is Blind star @damian__powers' new OnlyFans #WelcomeToOnlyFans." 
OnlyFans, known to put out sexual content, showed that Powers is baring it all in his new account –- literally. The reality star made a cameo in the promotion video that showed him taking off a towel and throwing it to the screen before it quickly cut. Powers shared, "Some of you asked for it, and some of you didn't, but I'm starting an OnlyFans." Although it was definitely unexpected, Powers is certainly finding his own path.