Celebs Who Have Practiced Celibacy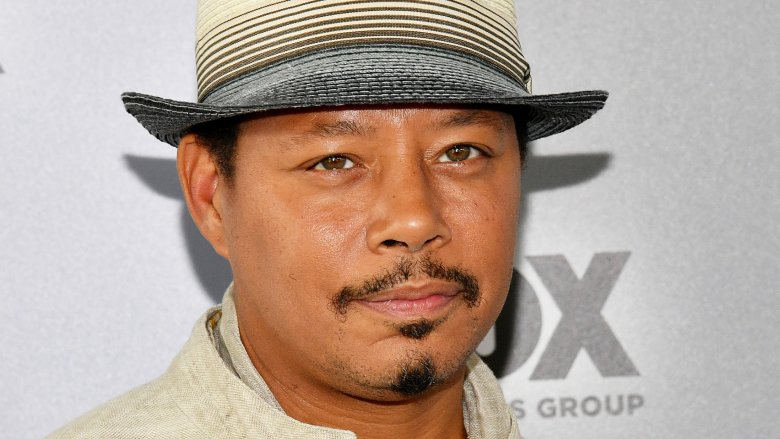 Getty Images
Sex is a serious topic, even in Hollywood. Although there are numerous celebs whose sex appeal has made them notoriously famous or wealthy — not to mention the beliefs that the entertainment industry is the central destination of sex and rock 'n' roll — there are several famous people who surprisingly decided to remain celibate at some point in their lives ... until they met that one special person. 
Whether it was because of religious reasons, disdain for the groupies and temptation that lurk in the industry, or personal conflicts — or it was an alternative path after a string of failed romances and distressing heartbreaks — here are 14 celebrities, including pop stars, R&B princesses, A-list actors, and a self-proclaimed "Queen of Rap," who promised to remain celibate. You may even be shocked to hear about the benefits that some celebrities said came as a result of their pledges, and you'll be shocked once again when you learn who left their plans in the dust.
Ciara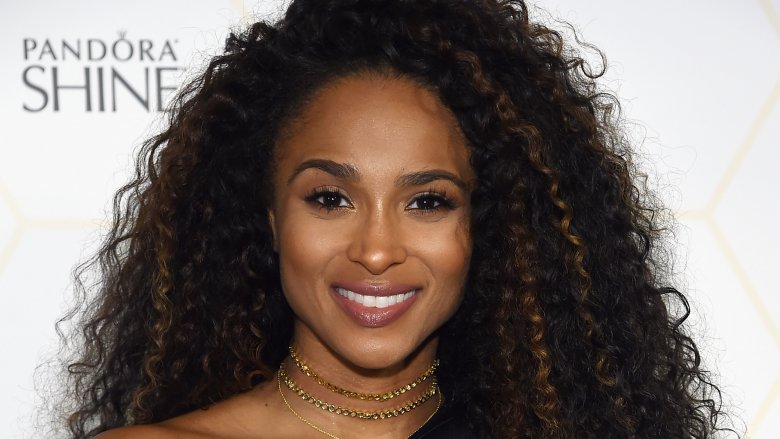 Getty Images
After turbulent splits from fellow musicians like 50 Cent and Future, Ciara made a commitment with then-boyfriend Russell Wilson to remain celibate until they were married. Though the NFL star admitted that celibacy was, indeed, a struggle for the both of them, he told Access Hollywood that the pledge was ultimately worth it because the "Goodies" singer was "one of a kind." He also explained that he'd decided to take the vow at God's urging, telling The Rock Church parishioners (via Us Weekly):
"She was on tour and I was looking at her in the mirror, and she was sitting there. And God spoke to me and said 'I need you to lead her.' And I was like, 'Really? Right now?' And He goes, 'No, I want you and need you to lead her.' And I asked her, 'What would you do if we took all that extra stuff off the table? And just did it Jesus' way?'"
The two eventually exchanged vows on July 6, 2016, and, just a day later, they joked about finally letting their goodies out of their jars on Snapchat. "So, baby, you know what we're doing tonight," Ciara told Wilson in the video, according to E! News. In the background, Wilson reportedly responded by saying, "And what we did last night, I want to do multiple times."
Clearly, they didn't miss a beat when their time finally came.
LisaRaye McCoy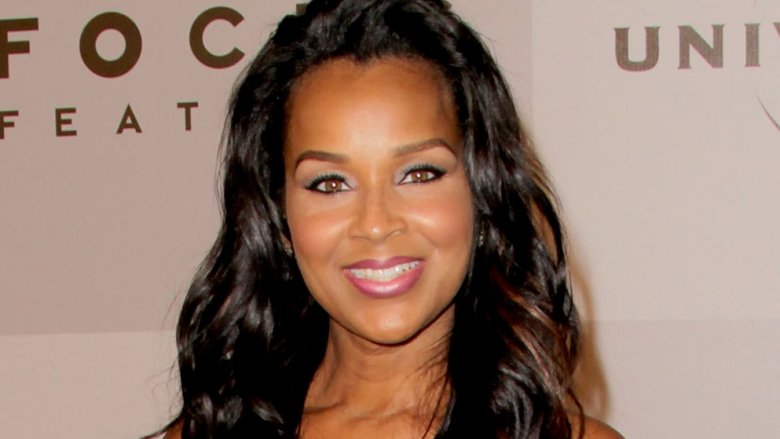 Getty Images
LisaRaye may be known as a sex symbol thanks to her steamy roles in productions like The Players Club or Single Ladies, but, behind the scenes, she's sticking to chastity. In a 2013 interview with Cocoa Fab, the actress said she preferred to make a non-sexual connection with her future partner first before giving up her goods.
"I'm in a new place. I've tried everything but celibacy, and I really want to know what it feels like to be touched by someone with a mental touch and not a physical touch," she told the site. "I want to know what it is to build the foundation of the friendship for real, to have my best friend and not because we're just intimate, but because we're mentally intimate."
At the time of this writing, the actress doesn't have any reported love interests, so our guess is that she's still standing by her pledge until she finds that special someone.
Lenny Kravitz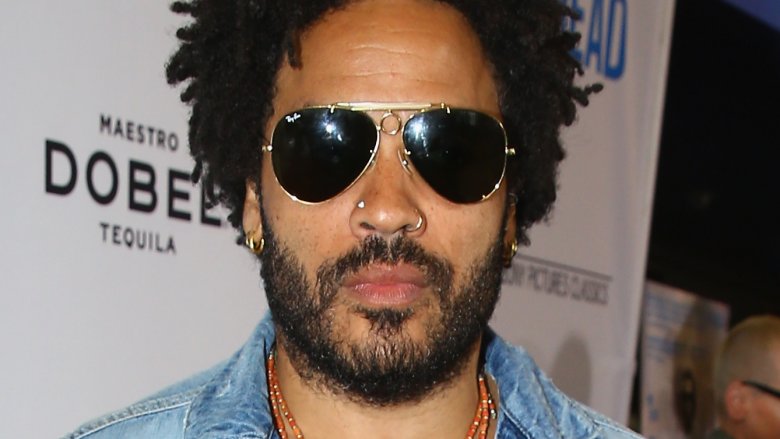 Getty Images
If you say you've never envied Nicole Kidman, Madonna, and Penelope Cruz — all of whom have been linked to the insanely hot rocker — we're not sure we'd believe you. But either way, despite his legions of admirers and preeminent status as a sex symbol, Kravitz has been outspoken about putting off sex until marriage. In a 2008 interview with Maxim, the musician claimed that he hadn't knocked boots in three years because he wanted a relationship that was centered on "the mind and spirit" rather than something "physical."
He explained, "[It's] just a promise I made until I get married. Where I'm at in life, the women have got to come with something else, not just the body, but the mind and spirit" (via Digital Spy).
And for anyone who was hoping that he'd change his mind, Kravitz concluded, "That's the way it's going to be. I'm looking at the big picture."
Oh well. Maybe in our dreams.
Julianne Hough
Getty Images
Though the dancer admitted to CosmoGIRL! that she had been tempted to give into premarital sex, Julianne Hough ultimately believes that the key to a prosperous, long-lasting relationship is to abstain from sex no matter what.
"I think [the choice] to have sex before marriage is an individual one, but if you're just with one person, it's only for one good reason, and [waiting to have sex] will strengthen that relationship," she explained to the outlet in 2008 (via People). She continued, "I'm not trying to preach consequences here, but I think when you say no, down the line it will be a better decision."
In 2015, Hough got engaged to her long-time boyfriend, NHL player Brooks Laich, and in 2016 she confessed to Cosmopolitan that they had already gotten busy — on the phone, at least! We bet that when they finally tied the knot in 2017, they couldn't keep their hands off each other.
Jordin Sparks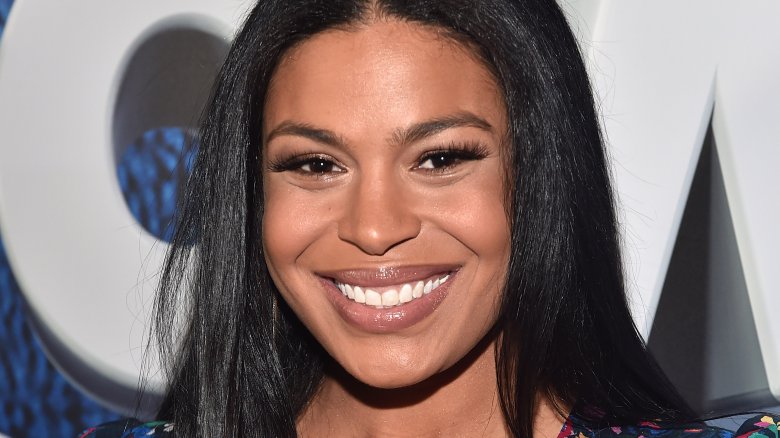 Getty Images
When Jordin Sparks made her debut as a rising star on American Idol back in 2007, she made it clear that she was a proud virgin by wearing a purity ring throughout the competition. While she initially intended to wait until marriage before having sex, rumor has it that she slipped up during her three-year relationship with Jason Derulo.
In fact, the "Swalla" singer seemingly admitted that he was, indeed, the person who took Sparks' virginity during an interview with Hot 97 in September 2014. When the interviewer asked, "Was she a virgin when you started dating her?" Derulo awkwardly responded, "Uh yeah ... she was."
The next month, Sparks appeared on The Wendy Williams Show and confirmed that she was no longer sporting her purity ring, putting all of the rumors to rest once and for all.
On the bright side of things, she decided to recommit to her pledge, and she married fitness enthusiast Dana Isaiah just a short while later. The two welcomed their first child in May 2018.
Mario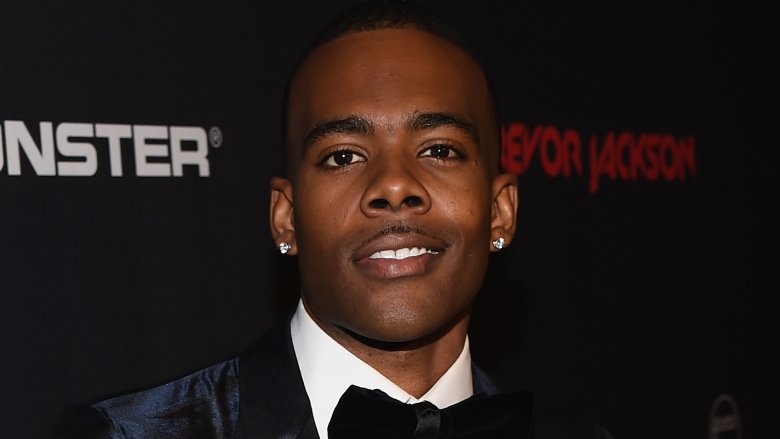 Getty Images
After struggling with his own personal afflictions, Mario decided to focus on himself and be "just a friend" with the ladies in his life. In 2013, he told Hot 97:
"I was celibate for almost a year. It works. It strengthens your spirit. I mean more than anything, when you really start to understand the physical experience that we have as individuals, you understand that the spirit is way stronger than the physical but if you feed your physical more than [the mental], that's going to dominate."
He also claimed that his pledge bettered his career and his personal relationships, concluding, "So, I experimented with that and it's something that I really wanted to go to a higher level spiritually. I felt like it would affect my music differently. It would affect my career, my surroundings, the people, and it has."
He wouldn't say who the lucky woman was who ended his streak, but he added that the experience was "great."
Mariah Carey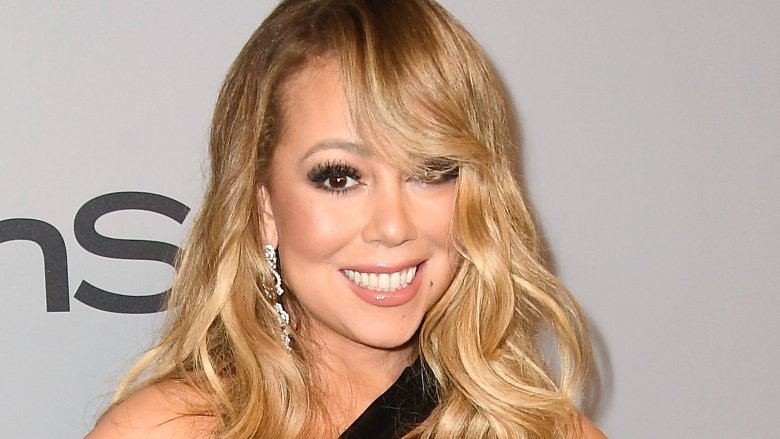 Getty Images
Apparently, Mariah Carey really was sick of heartbreakers getting the best of her, because, in 2008, when she first started dating Nick Cannon, she decided to take a pledge of celibacy until they exchanged nuptials. However, it would only be two months before they got married ... it's the thought that counts, right?
In a 2008 interview with The Mirror, the "We Belong Together" singer opened up about her decision to keep the comedian waiting, explaining, "It's not that we had NO intimacy, we just didn't have complete intimacy. It's just me, and my feelings."
She continued, "I definitely don't want to push it on anybody else. But we both have similar beliefs, and I just thought that it would be so much more special if we waited until after we were married. And it was, and it still is."
The couple filed for divorce in 2014, and Carey started dating Australian billionaire James Packer the following year. But by 2016, she'd split from him, too — and, according to The Daily Telegraph, Carey's "no sex" rule is said to have played a major role in their breakup (via Herald Sun).
Jill Scott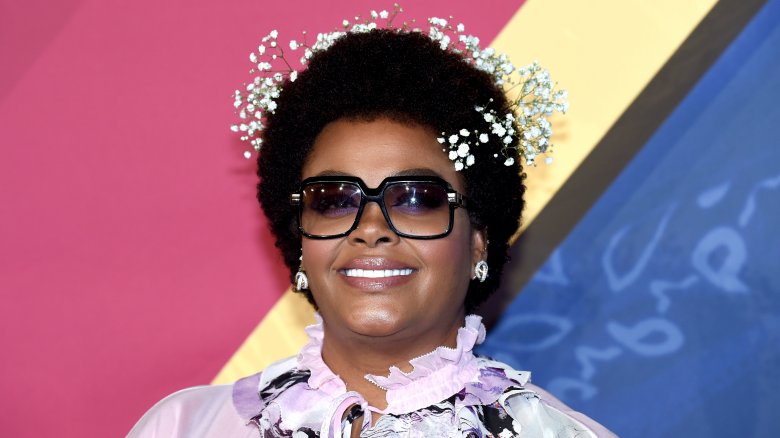 Getty Images
After breaking up with Lil' John Roberts, her ex-drummer and the father of her son, Jett, Jill Scott decided to take a pledge of celibacy to find the right guy. Apparently, according to Us Weekly, the "Golden" singer had made a history of getting "caught up in the flesh" and wasn't "allowing someone to get to know the best parts of me."
However, her vow was short-lived. In 2011, she revealed that she had tossed it "out the window," but she was at least committed to putting off intimacy until the fifth date.
"Now the minimum is until the fifth date," she explained to the publication. "The whole celibacy thing, you could throw that out the window. That's over. But I don't have physical intimacy until at least the fifth date. So I can get to know who I'm dealing with and they can get to know me."
Sounds pretty fair to us.
Nicki Minaj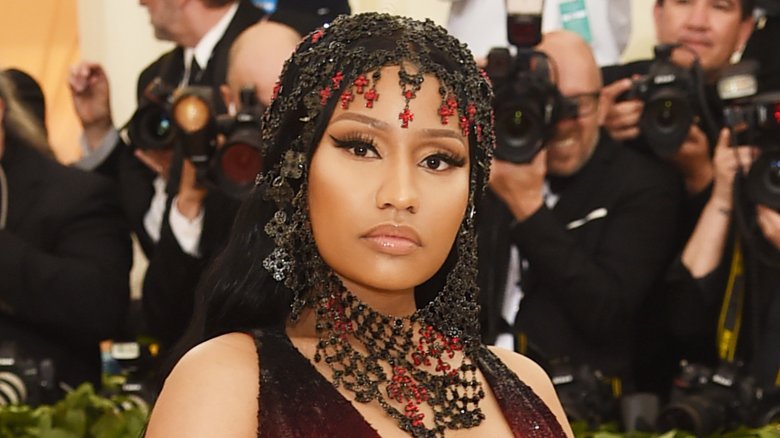 Getty Images
Nicki Minaj is a busy woman. When she's not climbing the Billboard charts with her cosmic hits, she's dabbling in acting and endorsement deals, famously working alongside companies like MAC Cosmetics, Kmart, and Myx Fusions. She was actually so busy that, at one point, she didn't even have time for sex.
In early 2017, the "Super Bass" rapper was romantically linked to fellow artist and entrepreneur Nas. While many fans were looking forward to hearing Minaj talk about her bedroom antics with the rapper, who once operated under the moniker "Nasty Nas" (*wink, wink*), during a visit to The Ellen DeGeneres Show, Minaj maintained that they hadn't taken that step yet. "I'm just chillin' right now. I'm celibate. I wanted to go a year without dating any man. I hate men," Minaj told DeGeneres.
She wasn't opposed to the idea, though, adding, "I might make an exception to the rule for him, because he's so dope."
Tamera Mowry-Housley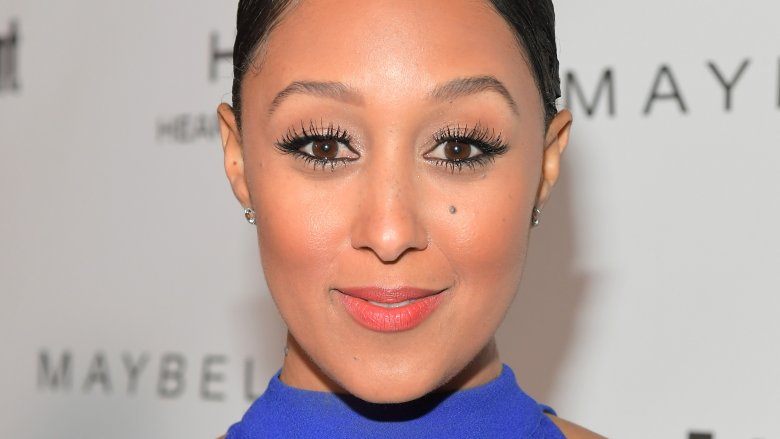 Getty Images
Tamera Mowry-Housley's resume is pretty impressive. She starred in super successful productions like Sister, Sister and Stitches, both of which launched her to household-name status. She dabbled in the music industry, releasing the song "Yeah, Yeah, Yeah!" in 1992 to favorable reviews. And at the time of this writing, she's a co-host on the Emmy award-winning daytime talk show The Real. In hindsight, it seems like she was able to attain a massive amount of success in a short period of time, but there was one particular milestone that took her a while to accomplish: losing her virginity.
"I don't know how to explain this, but I'm religious, so I waited until I was 29 to lose my virginity," she explained to Hot 97 in 2013. However, even after waiting so long, the experience still wasn't quite what she thought it would be, and she immediately regretted it. She continued, "And then — you may not understand this — I did it, and then I felt guilty, and then I became celibate until I got married."
But don't let her revelation fool you: Just because she abstained from sex for so long, it doesn't mean that the actress is prudish.  She admitted to her The Real co-hosts that she and her husband, Adam Housley, have their own secret sex tape.
Jessica Simpson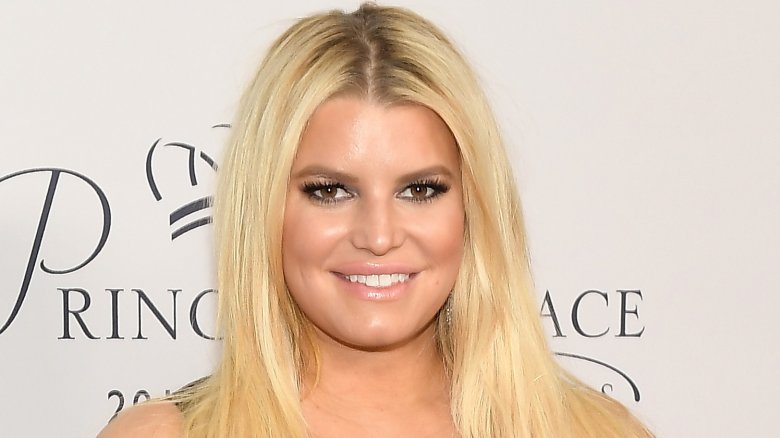 Getty Images
During Jessica Simpson's ascension to superstardom, she famously touted her virginity, maintaining that she would wait until she tied the knot before giving up her V-card. Apparently, she wanted to uphold the promise she'd made to God and her father, so she waited until she married 98 Degrees singer Nick Lachey in 2002 to make love.
According to Pop Dirt, when talking about losing her virginity on her wedding night, Simpson said, "It was the most amazing moment of my life. I'm so lucky I didn't lose my virginity in the back of a Jeep or something. Instead, I had this amazing, elaborate wedding and I topped it off with that."
Unfortunately, the marriage didn't last, though. Just three years after the celebs said, "I do," the "With You" pop star filed for divorce. And despite her previous vow to abstain from sex until marriage, Simpson decided not to make the same pledge to her then-boyfriend (and now-husband) Eric Johnson, as the couple had two children before they tied the knot in 2014.
Meagan Good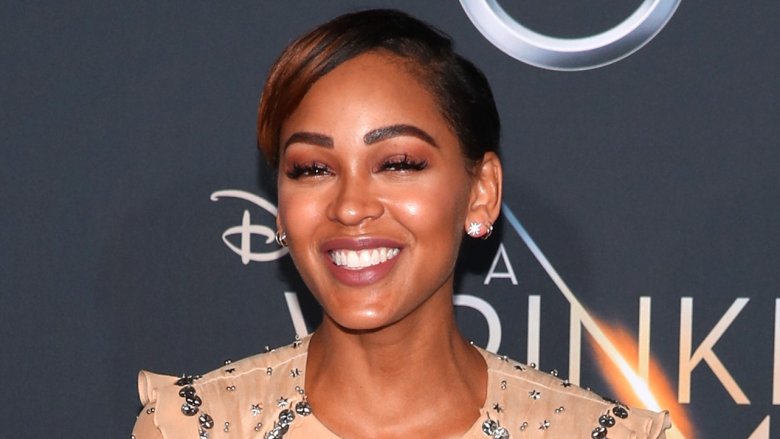 Getty Images
Meagan Good may have rose to stardom for acting in films that casted her as a lusty femme fatale, but, believe it or not, she's a devout Christian who has long believed in the importance of celibacy. Although she wasn't a virgin when she started dating her now-husband Devon Franklin, celibacy was the key to their adorable relationship, as the two waited until their wedding night to go all the way.
When explaining her decision to abstain from sex until marriage, Good told The Christian Post, "We settle for things that we normally wouldn't settle for if we weren't co-dependent on them physically. So I would say the wait helps you come to the space of knowing if this person is really your [spouse] or identifying if they are not your [spouse] and why much quicker."
Both Good and Franklin candidly expounded on their pledge (and their sexual frustrations) in their 2016 book The Wait: A Powerful Practice for Finding the Love of Your Life and the Life You Love.
Terrence Howard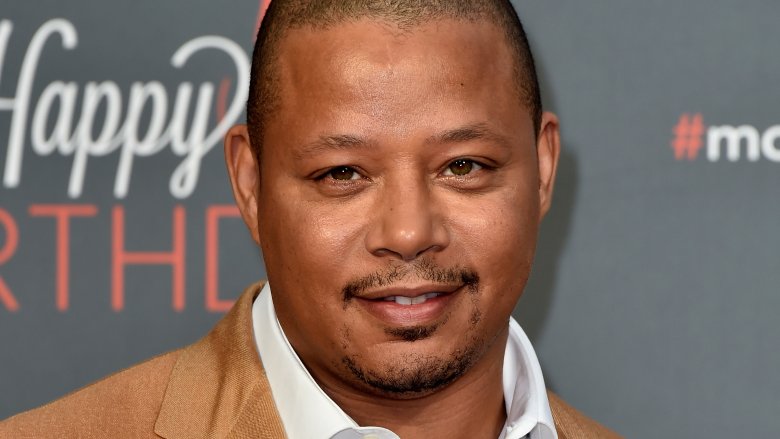 Getty Images
Over the course of his decades-long career, Terrance Howard has had a rollercoaster of a love life, including multiple marriages (and divorces) and a slew of other Hollywood romances. Although his number of love interests and unsuccessful relationships could be concerning for some, the Hustle & Flow actor at least swore off sex throughout his dating escapades — and his comments about celibacy are honestly pretty commendable.
"I was always trying to convince myself that I was with the right person when I wasn't," he explained to Elle in a 2007 interview. "And sex ends up masking your real feelings because you're able to get some satisfaction, when what you really need is a lifetime partner and friend. If a relationship is built on sexuality, it won't last long."
He later married his on-again, off-again partner Mira Pak in 2013, and he's been getting his groove on ever since, welcoming his fifth child in 2016.
Jessica White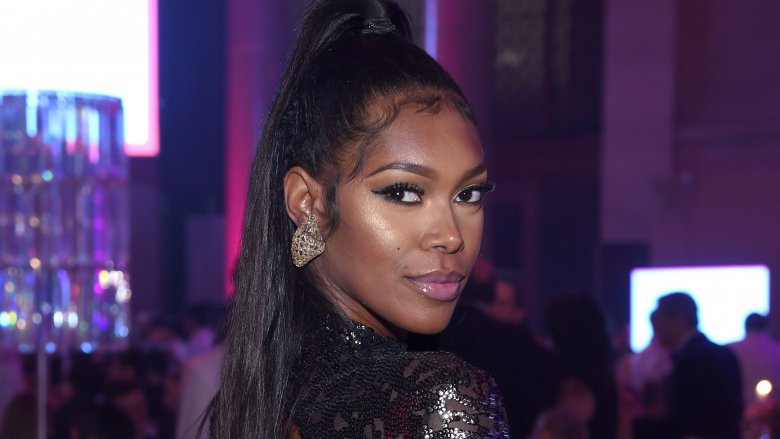 Getty Images
After meaningless relationships and aching heartbreaks, Jessica White chose to take a vow of celibacy until she met the right person.
"Women nowadays, we connect physically too soon without actually getting to know the person," the model explained in a 2011 interview with Essence. She continued, "If you don't actually give this person your body and then they let you down, there really isn't a great disappointment; not like it would be if you have already connected physically. I started going on that journey, and I thought to myself, you know what, the next man that I give my body to will be the man that God brought into my life." 
She reportedly went on to date R&B heartthrob and hopeless romantic TreySongz, according to Essence, and she told the outlet that the celeb not only brought her closer to God but was her true first love, so you do the math.