5 Best And 5 Worst Things About The New American Idol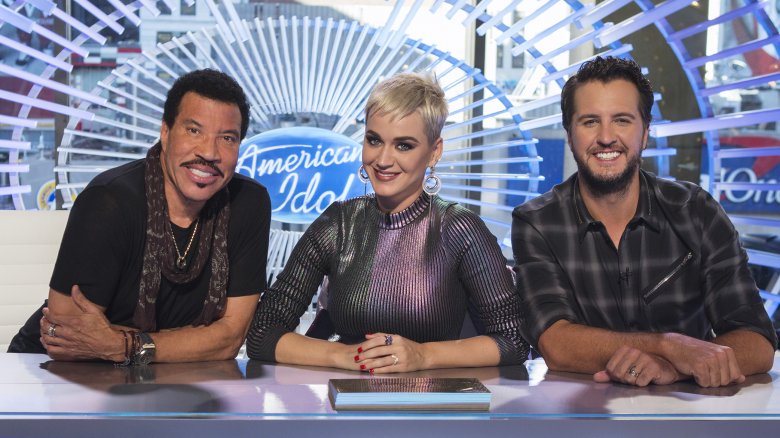 Disney/ABC Press
The biggest new thing in television over the last few years has been ... bringing old things back to television. It seems like every show that was popular in the 1990s or 2000s has returned to TV in the late 2010s to popularity and acclaim, including Twin Peaks, Roseanne, The X-Files, Will & Grace, MacGyver, Full House, and Gilmore Girls. Also returning: one of the most successful reality shows of all time: American Idol. A TV, music, and cultural phenomenon, American Idol ran on Fox from 2002 to 2016, but now it's coming back, revamped and with a new panel of celebrity judges. Yes, American Idol wasn't even gone for two whole years before the lure of nostalgia entrapped ABC network executives.
We are, of course, excited about the world's best televised singing competition coming back to TV, and we're curious at the prospect of another Kelly Clarkson or Lee DeWyze. But we're also a little concerned. The world has changed since American Idol's heyday, and new people are in charge of the show. That means change is coming ... or not at all. 
That said, here are the best and worst parts of the American Idol reboot, according to your friends at Nicki Swift.
Good: The judges were a good call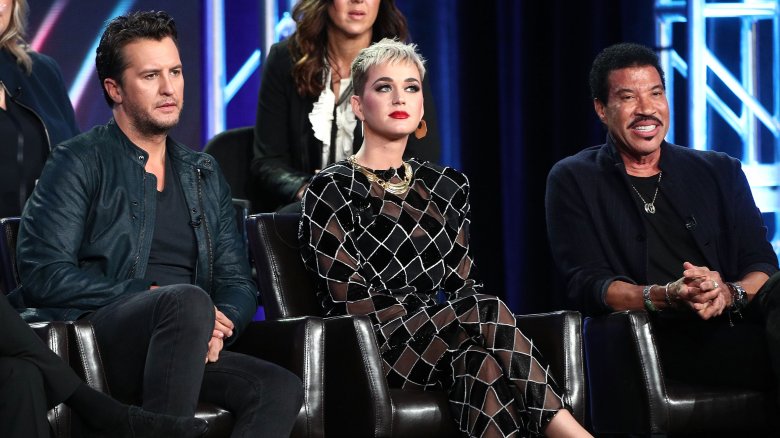 Getty Images
American Idol was a TV juggernaut for a long time. It was the most-watched show on television among younger viewers for an astounding seven years, so it's easy to forget its humble origins. 
The first season of American Idol, the one that gave us Kelly Clarkson and Justin Guarini (aka Lil' Sweet,) was a low-key reality show that debuted on Fox in 2002 during the TV doldrums of summer. Long before it could pull in super-famous judges such as Mariah Carey and Jennifer Lopez, the panel consisted of two obscure dudes and one washed-up pop star. Simon Cowell was a black T-shirt-wearing British TV and music producer. Who cares? Randy Jackson was an industry veteran best known as the former bass player for Journey. Oh, really? Paula Abdul hadn't had a hit in years. But that video with the cat was pretty cool, huh? Of course, their stature increased as the show became more popular, but for the 2018 go-around, American Idol booked three well-known, relevant judges right off the bat. 
Katy Perry is taking a break from being one of the biggest pop stars in the world for American Idol; Luke Bryan is a country music superstar; and sitting in the Randy Jackson Chair for industry veterans is legendary hitmaker Lionel Richie.
Bad: Where's Simon?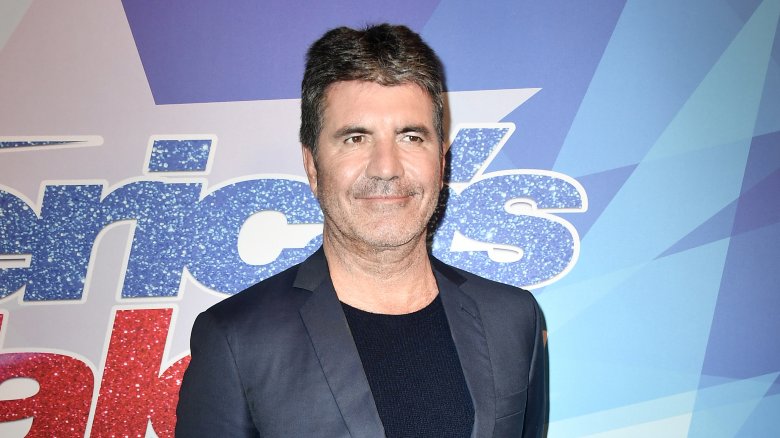 Getty Images
Kelly Clarkson. Carrie Underwood. Ryan Seacrest. Adam Lambert. American Idol produced a lot of everlasting celebrities (and Sanjaya) but let's be honest: The person who got the most famous because of American Idol was Simon Cowell. 
The three Idol judges quickly fell into their roles: Randy Jackson was the constructive critic; Paula Abdul was the supportive one; and Cowell was the entertainingly mean one. Cowell was cruel. Cowell was catty, but darn it if he wasn't always extremely correct. His advice about technique, form, and presentation was just as viable as Jackson's, but he delivered it with an acidic and hyperbolic tongue –which Cowell knew made for great TV and brought in revenue. (After all, if a viewer at home got so offended by Cowell daring to criticize, say, Jennifer Hudson, said viewer could reach for their phone and text a vote to keep Hudson in the competition.) Cowell got so famous that he left the show to do "new things," which meant making shows very similar to American Idol, like America's Got Talent and The X-Factor. 
Regrettably, the new Idol has no Cowell or Cowell equivalent. All of the judges are generally nice and supportive. That's all well and good for the contestants, but disappointing and boring for viewers.
Good: Katy Perry is delightful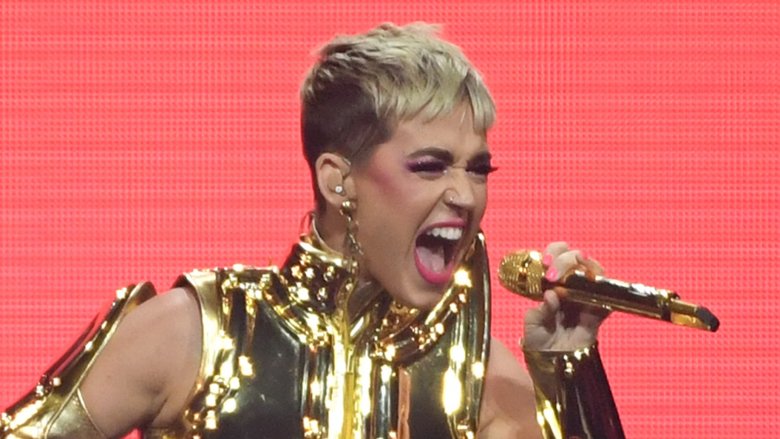 Getty Images
Not that there's anything wrong with being serious and artsy, but of the major female pop stars of the moment — a group that includes Taylor Swift, Rihanna, and Lady Gaga — Katy Perry is the only one with a sense of humor. Her work is often quite funny. Her videos for "Last Friday Night (TGIF)," "Swish Swish," and "California Gurls," are all over-the-top mini-comedy movies, and she's done solid guest-star work multiple times on Saturday Night Live. 
Without the aid of a script, Perry is charming and even goofy on talk shows, and that ease with people serves her very well on American Idol. Taking on the de facto Paula Abdul role of "nice judge," Perry was very enthusiastic during the audition phase of the competition. According to Variety, she "demonstrates an ability to soothe the contestants and even flirt with them a little, in a way that appears to put them at ease." 
For example, when one guy tries out by singing an old Frank Sinatra tune, Perry gets up and slow dances with him. She's got an authenticity and sense of fun that makes for enjoyable, easy-going television.
Bad: The Seacrest stain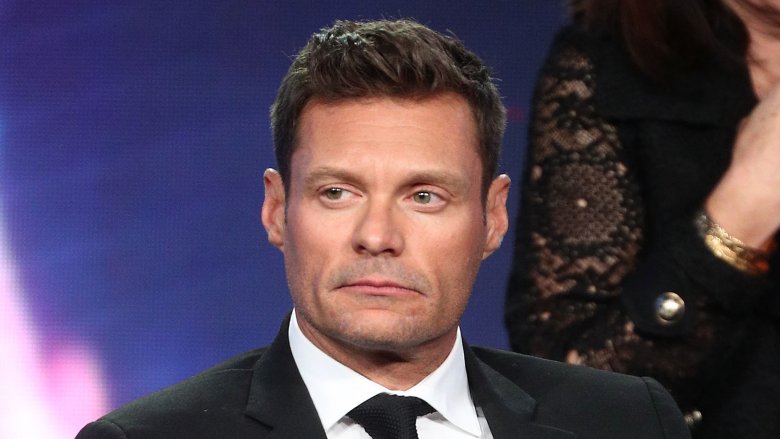 Getty Images
Only one member of the original American Idol team is back for the revival, and unfortunately, it isn't Brian Dunkleman. It's Ryan Seacrest. The longtime Idol host will provide both a familiar face and a link back to O.G. Idol. Oh, but talk about bad timing. Ryan Seacrest is one of the most unpopular and villainous people in Hollywood right now. 
Seacrest also works at E!, and last fall a former E! stylist named Suzie Hardy accused him of numerous, aggressive acts of sexual harassment and inappropriate conduct. An E! internal investigation cleared Seacrest, citing a lack of evidence. Despite a call from Me Too founder Tarana Burke for Seacrest to step aside, he kept his prominent spot on the Oscars red carpet in March 2018, although many celebrities went out of their way to avoid talking to him. Seacrest remains on board as the host and public face of American Idol, too, despite his involvement being a potential PR nightmare.
Good: There won't be a new William Hung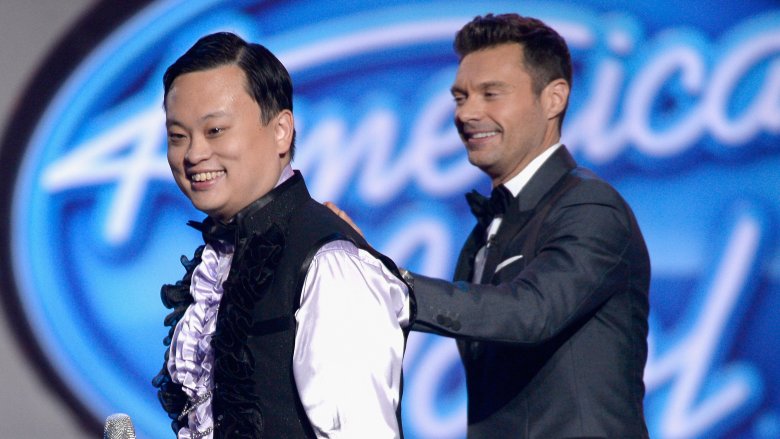 Getty Images
The most tedious parts of the original American Idol were the audition episodes. While it was fun to get a glimpse at future contestants and potential winners exhibiting raw talent, those episodes also included far too many "bad auditions." 
Time after time, a wacky, comical sound effect would alert viewers that the person about to sing had no talent, and then that person with no talent would butcher "I Will Always Love You," and the judges and viewers would cringe. Some were probably terrible on purpose. There's no such thing as bad publicity, right? Case in point: William Hung. But most seemed completely oblivious as to their own lack of musical ability, and that created much second-hand embarrassment for viewers. 
As if inspired by the anti-bullying movement, the new American Idol will show the audition process but will downplay the bad singers. "One of the key things about the show is it shouldn't feel manipulated or fake, because 15 years ago, nobody had ever seen it and it was funny," executive producer Trish Kinane told the New York Post. "Viewers know now. They've all watched all these shows in 15 years, and it doesn't feel comfortable to put borderline unstable people up and laugh at them."
Bad: And now, several words from our sponsor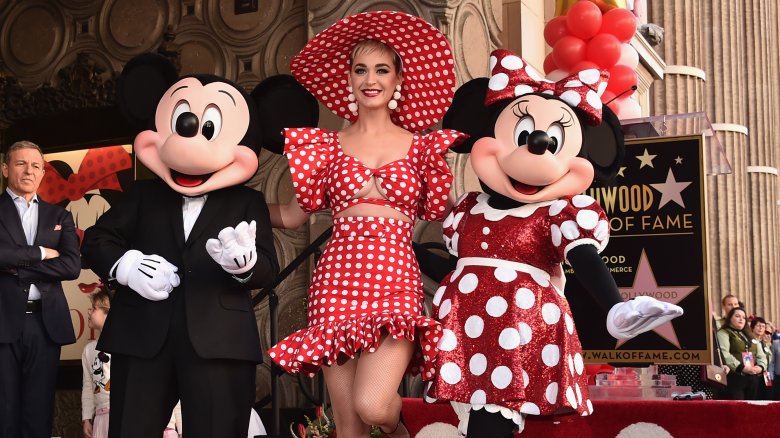 Getty Images
American Idol was insanely popular, which meant Fox could demand a lot of money from sponsors. In addition to ads, the show secured a product placement deal with Coca-Cola, which is why those red Coke cups were always prominently featured in front of the show's judges. Coca-Cola pulled out of the deal in 2014, and won't be back for the reboot. But that doesn't mean the show isn't going to be loaded up with advertisements between commercial breaks. 
Both Macy's and Johnson & Johnson have reportedly paid more than a million bucks each for "broader affiliation" with the show when it airs on ABC, which means in-show pitches for department stores and allergy medication. The network has to get as much money as possible — it's paying Katy Perry a whopping $25 million salary, and Ryan Seacrest is pulling in around $15 million.
Also, since American Idol is now on ABC, part of theDisney entertainment empire, viewers can expect plenty of tie-ins with the House of Mouse. For example, Mickey and Minnie Mouse appear in the very first episode, a surreptitious and free ad for Disney theme parks.
Good: A commitment to a diversity of musical styles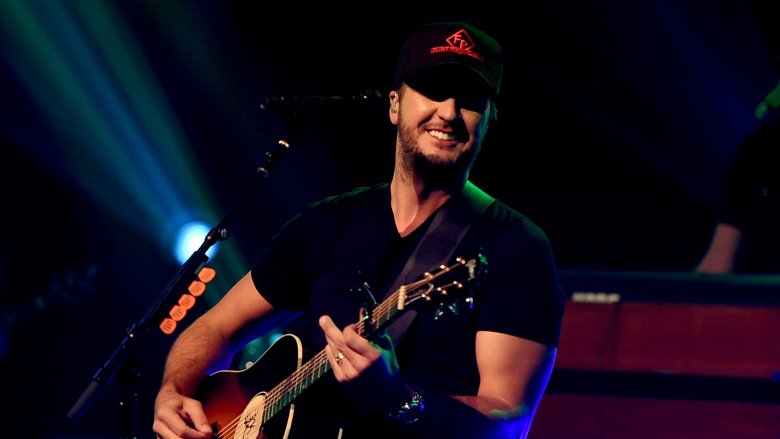 Getty Images
In the wake of the millennium-era American Idol, most every other network tried to launch its own series featuring unknown singers vying for a record deal, fortune, and fame. To simply rip off American Idol would have been far too transparent, so most of these shows offered a twist on the original formula. For example, VH1's But Can They Sing? was a singing contest for B-list celebrities. Fox's own The Next Great American Band was American Idol for bands. Bravo's Platinum Hit wanted singers who wrote their own stuff. 
By far the most successful and long-lasting American Idol Johnny-come-lately is NBC's The Voice. The format of The Voice allows for performers of many different genres of music. While American Idol focused squarely on pop (with a hint of country or R&B, on occasion) The Voice panel of judge-coaches have always represented the worlds of country (Blake Shelton), rock (Adam Levine), pop (Christina Aguilera), and R&B (Alicia Keys). 
A good artist steals, and the new American Idol artistically steals from The Voice (which is ironic, because The Voice only made it to TV because of American Idol.) Recognizing that there is popular music beyond top 40 radio hits, the Idol revival has carefully selected judges who represent expertise across genres. Katy Perry holds it down for pop, Luke Bryan brings the country flavor, and Lionel Richie can handle soul, R&B, and even funk (he was in the Commodores, after all).
Bad: Sunday nights are not all right for Idol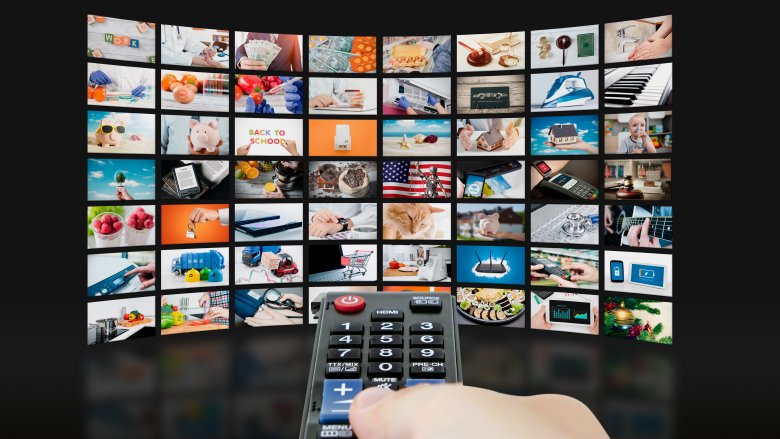 Shutterstock
For almost the entirety of its 15-year run on Fox, watching American Idol was a mid-week tradition for millions of Americans. Not counting special episodes, performance episodes aired on Tuesday nights, and then everybody went to work to talk about who they liked on Wednesday morning. The fates of contestants were then revealed on the Wednesday night results show. ABC is messing with that successful formula. 
Since the network already has successful blocks of sitcoms on Tuesday and Wednesday nights, the reboot will air a performance show on Sundays, and the results will come in on a Monday night broadcast. What's so bad about that? 
There's already way too much TV to watch on those nights. Sunday is a showcase night when many TV networks present their biggest shows: AMC airs The Walking Dead on Sundays; HBO airs nearly all its prestigious series on Sundays; and then there's Fox's block of The Simpsons, Brooklyn Nine-Nine, and Family Guy. Viewers have to choose among too many options, and many of them are things that have to be watched live or as soon as possible to avoid spoilers. American Idol is one of those shows, which just complicates everything. As far as Mondays are concerned, American Idol goes head-to-head with its talent show successor/clone, NBC's The Voice.
Good: Age ain't nothing but a number (singing-wise)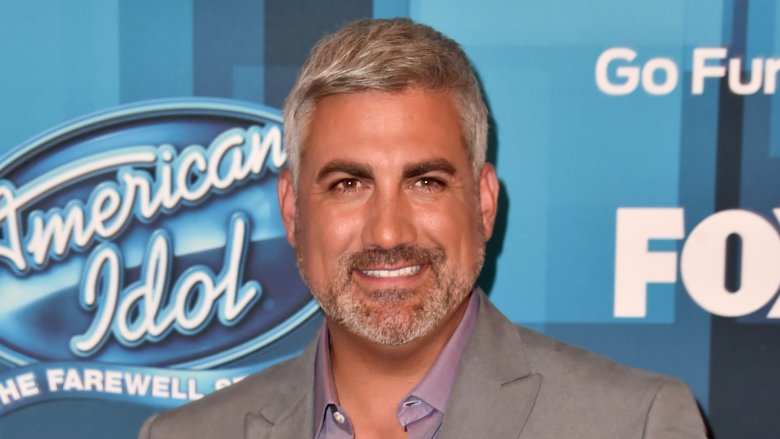 Getty Images
On the old American Idol, it seemed like every contestant was somewhere between 18 and 22 —wholesome, telegenic, and, most importantly, ready to be exploited by the music industry because they didn't know any better. One notable exception: Taylor Hicks (pictured,) who won American Idol in 2005, just shy of his 29th birthday.
American Idol typically went for the youthful contestants, and youthful viewers voted for those youthful singers. But, and this may come as a surprise to some of you: Older people can and do sing quite well. American Idol did attempt to deepen its talent pool on more than one occasion. In Season 5, producers upped the age limit to 28. Five years later, the show allowed singers as young as 15 to compete. Taking both of those things to heart, producers of the new American Idol announced that the competition has a very simple rule: It's open to singers 15 years of age or older — no upper limit. 
Demonstrating a commitment to that concept, judge Lionel Richie announced on a November 2017 episode of Dancing with the Stars that the first American Idol finalist chosen was Britney Holmes, a 28-year-old vocal coach.
Bad: It's all in the timing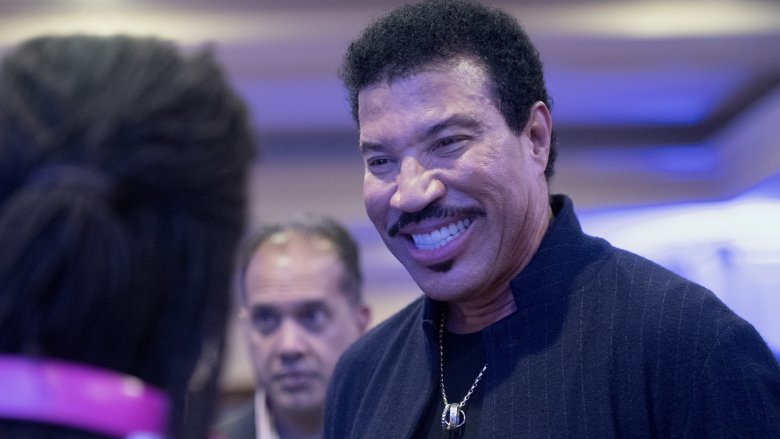 Disney/ABC Press
Fox had a good thing going with American Idol, and at its peak, the network knew that people would watch every episode, no matter what. As a result, episodes were long. Some performance shows could last for two hours, and then the next night, folks would come right back for the results show — even though all that really needs to happen on the latter is the host saying the name of the eliminated contestant. That takes literally three seconds but sucked up 30 to 60 minutes of prime-time television. (Or, in the case of the season finales, two entire hours or more.) 
Unfortunately, the reboot of American Idol will keep up this madness. ABC is so convinced that American Idol 2.0 is going to succeed that it has allocated a huge chunk of its prime-time schedule to the talent competition. Viewers can watch up to four hours a week of Idol. Two of those four hours come in the form of the performance show on Sunday night, and the rest will be the Monday night results show. Yes, the results show will be a maddening, excessive, and unnecessary two hours long. 
That's foolhardy. Don't they know viewers today have negligible attention spans? If an episode of American Idol doesn't get on with it, viewers will change the channel, turn on Netflix, or mess around on their phones.