What Brenda Song And Macaulay Culkin Are Really Like As Parents
Rodin Eckenroth/Getty Images
It seems like just yesterday that Brenda Song and Macaulay Culkin were young childhood actors, but now the two are having kids of their own. The two actors have been together since 2017 and have been in love right from the jump. Culkin was so sure Song was the one that a year after they first met, he revealed that the couple was looking to expand their family on "The Joe Rogan Experience." The "Home Alone" actor shared, "I'm gonna make some babies. This one's a good one, so I'm probably going to put some babies in her in a little bit."
Although it took some time, the couple welcomed their first child, Dakota, in 2021, per Us Weekly. Even though Song had just given birth to their son, baby fever was at an all-time high for the couple. In 2022, a source told the outlet, "They want more than one kid for sure ... It can definitely happen soon." They weren't lying when the source said "soon" because the couple welcomed their second child, Carson, just before the end of the year. With two kids on their hands, life is sure to be busy for the couple.
However, unlike their childhoods, they have kept their sons' lives hush-hush. Song and Culkin have only given fans tidbits of their parenting life, and some of it may be surprising.
Brenda Song and Macaulay Culkin opted out of having a nanny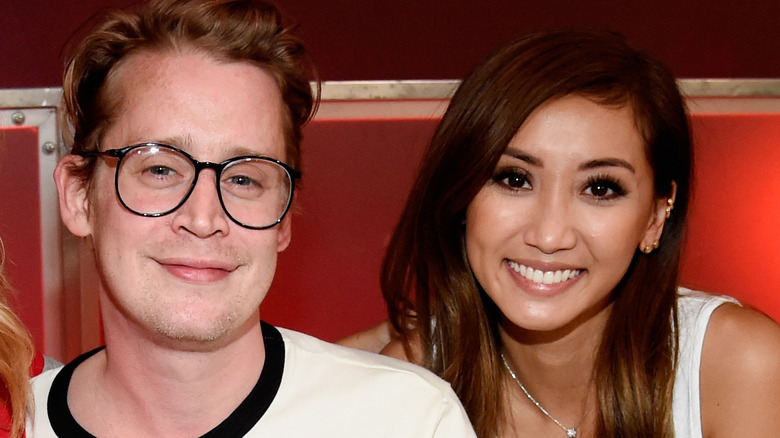 Kevin Mazur/Getty Images
Having a nanny seems like the norm for Hollywood celebrities. From Kim Kardashian to Mariah Carey, life is a lot easier if you have an extra set of hands. While this may be the normal route to take for many celebs, others have chosen to raise their children on their own, including Brenda Song and Macaulay Culkin.
The "Suite Life of Zack & Cody" actor opened up to The Cut about how involved she and Culkin are as parents. She said, "My fiancé and I are very hands-on. We don't have a nanny, but my mom has been here with us since my son was born." So, although a nanny is out of the question, they're not saying no to having Song's mothers support. Song shared, "When I was working, my mom would bring him to set so I could breastfeed and see him during the day."
Of course, Culkin is also helping Song throughout the day. She revealed that the two built a unique system to understand what the other person needs, as they navigated raising their son. Song said, "Being communicative when you need help is so important. Instead of having set duties, we just feel each other out. I'll be putting my son down and my partner is like, 'Let me feed the animals and get dinner ready.'" Despite not having a nanny, Song has the support of those closest to her.
Brenda Song's career choices changed after her kid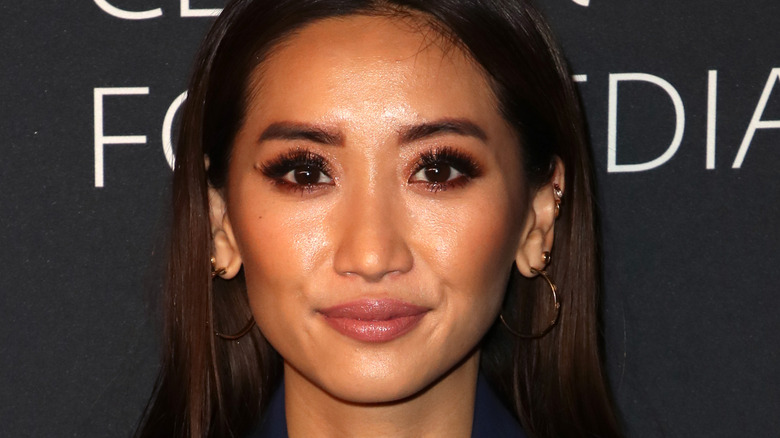 David Livingston/Getty Images
Becoming a parent changes every aspect of a person's life, including their career. Brenda Song experienced this firsthand after she welcomed her first son Dakota into her life. Jet-setting to shoot a new project or attend a premiere was a lot more difficult when she knew her son was at home, and for a while, this affected her work as an actor, per E! News. Song said, "I never thought that I could really put my career in the backseat, but, at the end of the day, if I had to stop doing what I'm doing to be a better mom, I would do it without blinking an eye because my son is the most important thing and I just want to be the best mom for him."
Although Song never completely quit acting to care for her son, she is a bit more hesitant about which projects she takes on. She told the outlet, "I think being a parent changes a lot of your career choices. Because now I really think about where things are being shot, how long they're being shot for because everything revolves around my son."
As for her fiancé, Macaulay Culkin, he's been very private about his career after having a child. However, it seems that he's also taken on smaller projects with television shows, per IMDb. It's clear that for both Song and Culkin, their sons are what comes first in life.