The Tragic Death Of New York Knicks Legend Willis Reed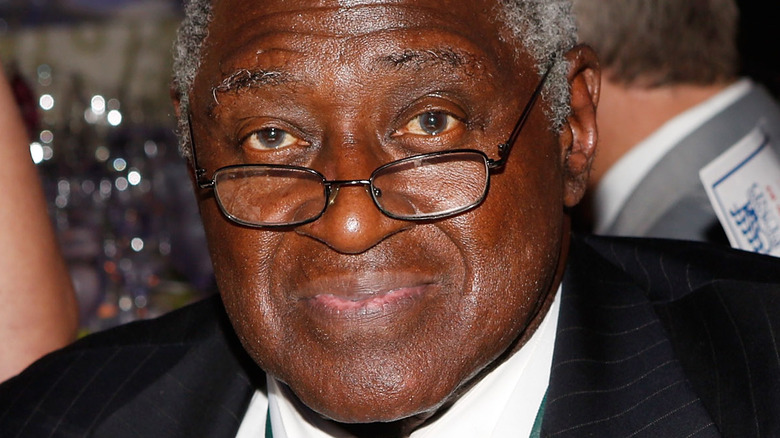 Thos Robinson/Getty Images
NBA icon Willis Reed has died at the age of 80, the National Basketball Retired Players Association confirmed on Twitter. While the organization refrained from listing his cause of death, sports journalist Peter Vecsey revealed on Twitter the New York Knicks player died from "congestive heart problems." Before his tragic passing, Reed was happily married to his wife of nearly 40 years, Gale Kennedy. The pair also share two children. In addition to his personal life, the beloved figure had cultivated an extensive career within the sports world.
Reed first gained universal acclaim during his extensive run as a center and power forward for the New York Knicks. Between 1964 and 1974, the Louisiana native earned an array of accolades for his undeniable talents, including NBA Rookie of the Year, Most Valuable Player Award, and NBA Finals MVP of the 1969-1970 season. After ending his professional basketball career, Reeds, nicknamed "The Captain," shifted his focus to coaching and worked with teams like the Knicks, New Jersey Nets, and Creighton University's men's basketball team. The news of Reed's passing has left fans and the sports community in mourning.
Fans mourn Willis Reed's influential life and career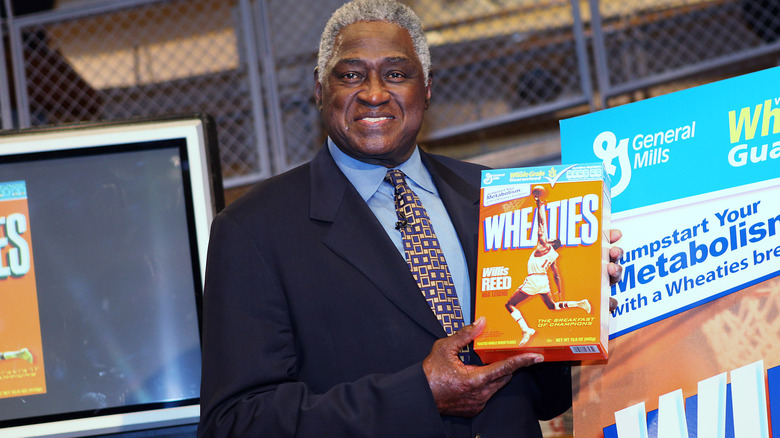 Scott Gries/Getty Images
On March 21, the sports world suffered a tragic loss after Willis Reed's unexpected death. In light of the shocking news, fans of the former New York Knicks star have flocked to social media with heartfelt tributes. One person wrote, "Willis Reed has passed away at the age of 80, A gentle giant. A huge loss for the NBA family. Rest easy, Willis." Another fan praised Reed's impact on their childhood, writing, "He was undersized as a center, but no one had a bigger heart or greater desire. RI[ to another piece to my youth."
In addition to a barrage of fan tributes, many of Reed's industry peers also celebrated his incredible feats, on and off the court. In a statement, NBA Commissioner Adam Silver praised the beloved athlete for his leadership skills and team player mentality. "He played the game with remarkable passion and determination, and his inspiring comeback Game 7 of the NBA Finals remains one of the most iconic moments in all of sports."
The Knicks organization echoed similar sentiments in their own Twitter statement. "As we mourn, we will always strive to uphold the standards he left behind – the unmatched leadership, sacrifice and work ethic that personified him as a champion among champions," they wrote. While Reed's passing has left a sad mark on fans, his impact will undoubtedly live on.