Mario Batali Under Investigation For New Sexual Assault Claim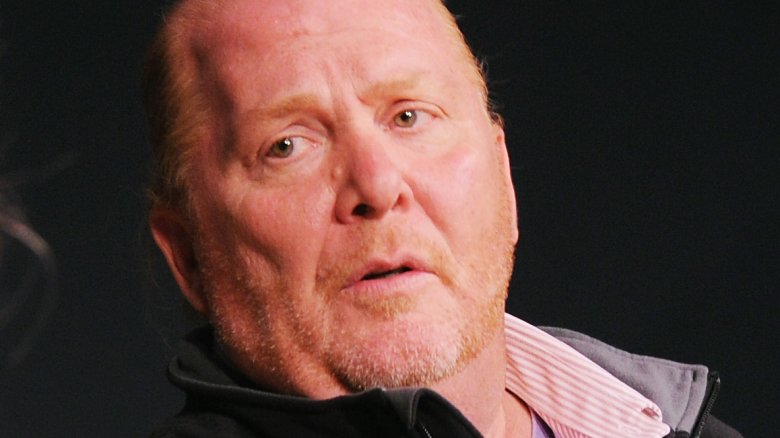 Getty Images
Celebrity chef Mario Batali has again been accused of sexual assault.
One day after the Huffington Post reported that Batali was being investigated for sexual assault, The New York Times published an article detailing that the former The Chew co-host had been accused of sexual assault and was facing an investigation for that incident. According to the paper, the alleged victim spoke to the authorities on March 15, 2018, reporting that Batali had drugged her and sexually assaulted her in his New York City restaurant Babbo. She reportedly claimed that she remembered going to use the restroom, and then her next memory was of Batali allegedly raping her.
On May 20, 2018, 60 Minutes aired a report detailing multiple women's accounts of sexual misconduct at the hands of Batali, including one former employee's claim that she'd been drugged and raped at Batali's restaurant The Spotted Pig. A source from the New York Police Department confirmed to Huffington Post that there is an ongoing investigation into Batali's alleged behavior.
In a statement obtained by People, Batali said, "I vehemently deny any allegations of sexual assault. My past behavior has been deeply inappropriate and I am sincerely remorseful for my actions. I am not attempting a professional comeback. My only focus is finding a personal path forward where I can continue in my charitable endeavors – helping the underprivileged and those in need."
As Nicki Swift previously reported, in December 2017, Eater New York published a report detailing four women's allegations of sexual harassment against Batali. Three of the women claimed that he'd inappropriately touched them.
Batali responded to these claims at the time, stating, "I apologize to the people I have mistreated and hurt. Although the identities of most of the individuals mentioned in these stories have not been revealed to me, much of the behavior described does, in fact, match up with ways I have acted. That behavior was wrong and there are no excuses. I take full responsibility and am deeply sorry for any pain, humiliation or discomfort I have caused to my peers, employees, customers, friends and family."