Jewel Accuses Her Mother Of Staggering Embezzlement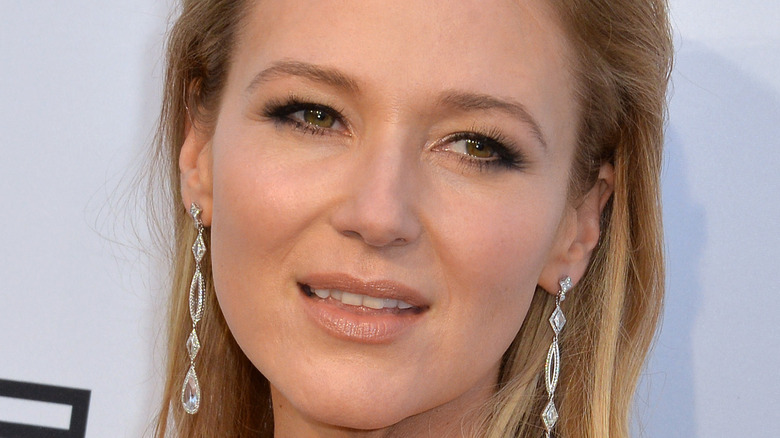 Featureflash Photo Agency/Shutterstock
Jewel rose to fame in the mid-'90s with her first hit, "Who Will Save Your Soul," but her life was a long and difficult road before her success. She grew up in rural Alaska with her father, Atz Kilcher, who was abusive to her and her brothers. At a young age, Jewel performed at bars with her father, who taught her how to yodel. When she was a teen, she scored a partial scholarship to Interlochen Arts Academy in Michigan and after graduating, she headed to San Diego to pursue her music career.
The singer-songwriter struggled for a year, living in her van and battling kidney infections. Still, Jewel persisted, playing in bars and building up a fanbase. Her hard work paid off and she signed with Atlantic Records, releasing her first album "Pieces of You" in 1995. As Jewel's career took off, she hired her mother, Lenedra Carroll, as her business manager. Years later, she realized her mother had been stealing money from her and the amount she revealed is astronomical.
It took years for Jewel to realize her mother stole $100 million dollars from her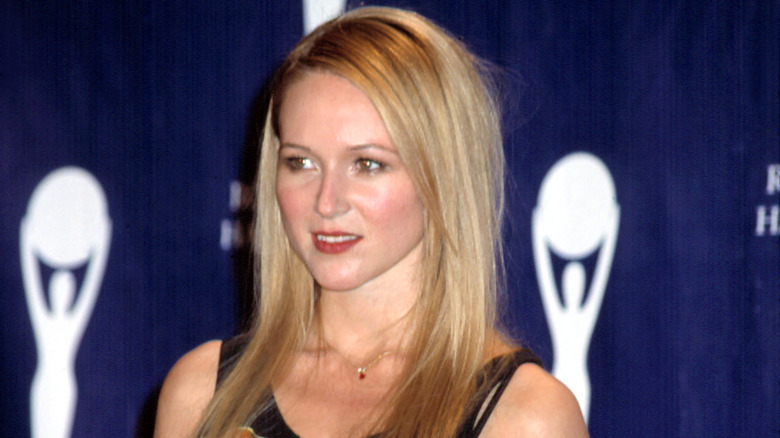 Everett Collection/Shutterstock
When Jewel hired Lenedra Carroll as her business manager, she had no idea her own mother would be stealing millions from her. On the "Verywell Mind Podcast," the "Hands" singer told host Amy Morin that Carroll had embezzled "over $100 million" from her. "Thirty-four years old, realize I'm $3 million in debt, realize my mom stole it, realize everything I thought my mom was, isn't what she was, very difficult psychological thing to come to terms with," Jewel revealed. She went on to describe Carroll as "calm ... soft, she never yelled." However, her mother would have her stare at a light bulb for hours, telling her that her mind was powerful enough to turn it on if she tried hard enough. "What it actually was was my mom didn't want to stay there and be with me, and she babysat me by having me watch light bulbs. So sometimes the appearance of an attached figure isn't what it seems," Jewel reflected.
The "Foolish Games" singer had previously touched on the subject of her mother in her memoir, "Never Broken: Songs Are Only Half the Story." She wrote, "I found out that not only was all my money gone, but I was several million dollars in debt. The same year I came to believe that my mom, who was also my manager, was not the person I thought she was." Since learning of the betrayal, Jewel severed all ties with her mother.
Jewel went years without talking to her mom after the embezzlement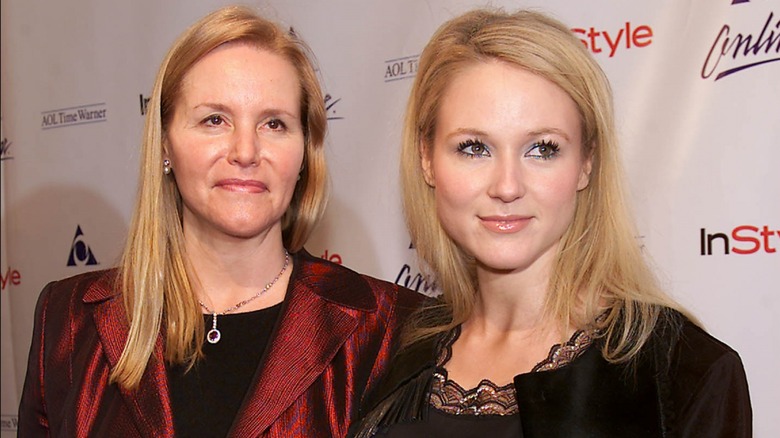 Evan Agostini/Getty
Even though Jewel's recent appearance on the "Verywell Mind Podcast" was the first time she revealed why she and her mother parted ways, it's not the first time she's talked (or written) about being estranged from her mother and her traumatic childhood. In 2015, the singer told HuffPost that she hadn't talked to her mother since 2010. This was during press for her 2015 memoir, "Never Broken — Songs Are Only Half the Story," where she wrote more about this strained relationship. "I can't tell you the tears I've cried to see who my mom really is," she wrote in a chapter titled "Truth Over Fantasy." "I can't tell you about the pain, and how my heart to this day screams to have a mom in my life. But I know that it is not safe with her. Every day I miss having a mom. But I don't miss Nedra."
As with the story about her mother and the lightbulb, Jewel now sees their relationship for what it is, and how it is immensely unhealthy and not a typical parent/child bond. Steve Poltz, a mentor to Jewel at one point and her ex-boyfriend, told The San Diego Union-Tribune in 2015 that seeing her mother for who she was proved to be "really hard" for Jewel since they were "so close." Jewel wrote about how Lenedra Carroll supported her and urged her on in her career but also ended up being a master manipulator.
Jewel doesn't want to 'villainize' her parents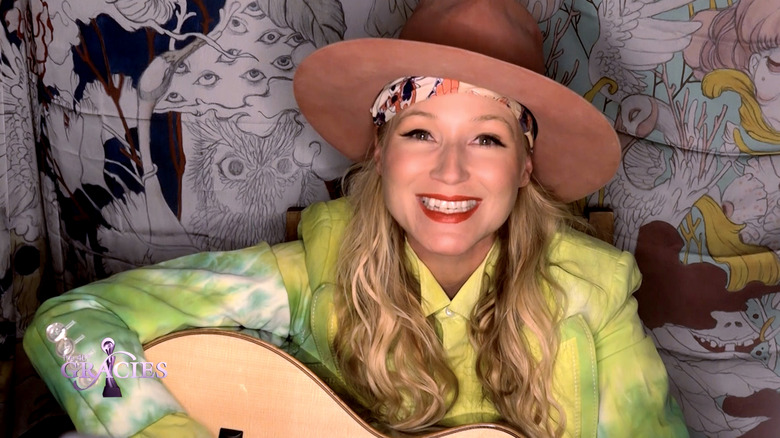 Alliance For Women In Media Foundation/Getty Images
Jewel shared on the March 20 episode with host Amy Morin that her parents divorced when the singer was only 8 years old. Her father was abusive and her mother was not into caring for her child either, the singer said. "We went to live with my dad," Jewel said. "Nobody told me it's because my mom didn't want to be a mom. She left us, and so my dad took over raising us. I didn't know that at the time." But because her father was a "volatile alcoholic that hit me" and her mother "seemed like the opposite," it was sort of hard to identify where her mother stood, potentially making her seem like a good parent in comparison.
However, as Jewel told The San Diego Union-Tribune in 2015, she had no interest in allowing her book to "villainize" anyone, including her parents. "My mother and father are just human, not all good or bad," she wrote. "We've accepted each others' lives. And what I tried to show is, (by doing so) you can do a lot with that. Our hearts and pain don't have to define us, except in ways we choose. It's a gift to forgive, to let go, and say: 'I'm OK, I'm not broken. I've been betrayed, but I'm not betraying (anyone)'. "