The Truth About Jewel's Traumatic Childhood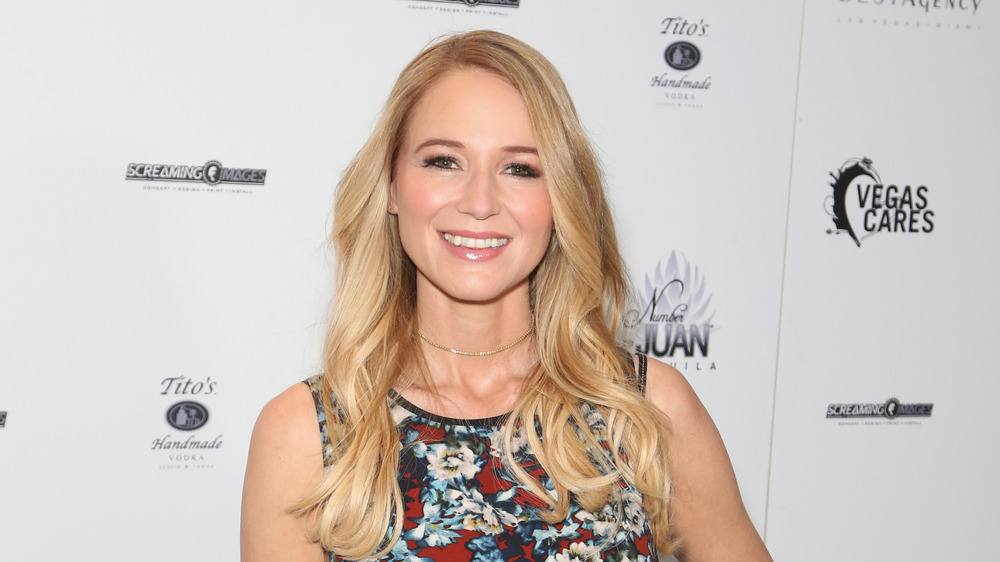 Vivien Killilea/Getty Images
For stretch of the late '90s and early aughts, it seemed that the folky murmurs of the singer-songwriter Jewel practically haunted the hallowed insides of each and every coffeeshop you'd step into. But now, after a years-long respite from the music scene, the four-time Grammy-nominated musician is back in the spotlight once again — and this time, it has less to do with her music and more about opening up about the struggles of being the child of a parent with substance use disorder. 
In a November 2020 exclusive with People magazine, Jewel spoke publicly about her struggles growing up in rural Alaska near the city of Homer, where she lived on a homestead with her father from the age of 8 and onward. But while some would find a pastoral life in the Alaskan peninsula somewhat ideal, there was something much darker roiling beneath the surface.
"My mom [Lenedra Carroll] left when I was 8 years old, and my dad took over raising me and my brothers at that age," Jewel recounted. "My dad had really bad PTSD [from serving in the Vietnam war], but those words weren't really known at the time. He tried to drink to handle the anxiety, and he became abusive."
Unfortunately, things for Jewel made a turn for the worse before they got better — and decades later, she's been able to forgive her father for the abuse she in turn endured. But how was she able to do it? Let's take a look.
Jewel's childhood abuse made her run away from home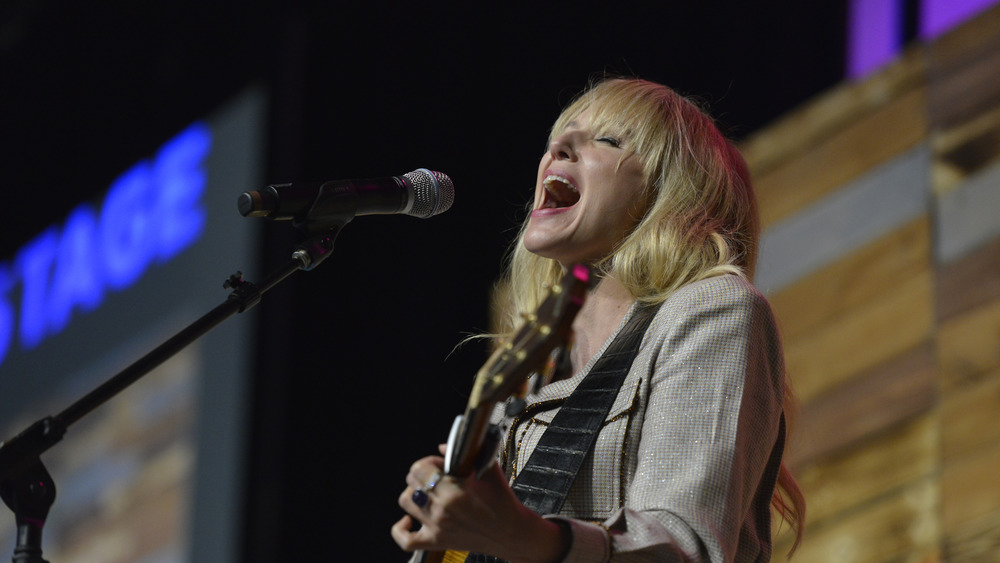 Duane Prokop/Getty Images
As Jewel recounted in a November 2020 interview with People magazine, her father's efforts to treat the PTSD he endured after serving in Vietnam led him to attempt to self-medicate — a thing that is sadly more common than not. (According to the U.S. Department of Veteran Affairs, which surveyed Vietnam veterans who were seeking treatment for PTSD, roughly 60 percent to 80 percent of those within the group also suffered from alcoholism.)
"As much as we have a genetic inheritance, we have an emotional inheritance," Jewel said of her upbringing. "My dad was also raised in a wildly abusive home. I had a way better go of it than he did when he was young, but it still wasn't good."
At 15, Jewel decided to move to a cabin by herself to escape. "I started paying rent and working a couple jobs in town, hitchhiking to work," she told the magazine. "It felt good. My dad and I had a difficult relationship, and I thought, 'I could live in a cabin by myself or I could live in a cabin with a guy that isn't that nice to me. So, why not go live in a cabin by myself?'"
Eventually, at 18, Jewel spent a year homeless before moving to California, where her music career would eventually take off. All throughout, Jewel said she "was determined to heal... and figure out how I could be the one who changed those habits."
Jewel learned to forgive her father after he became sober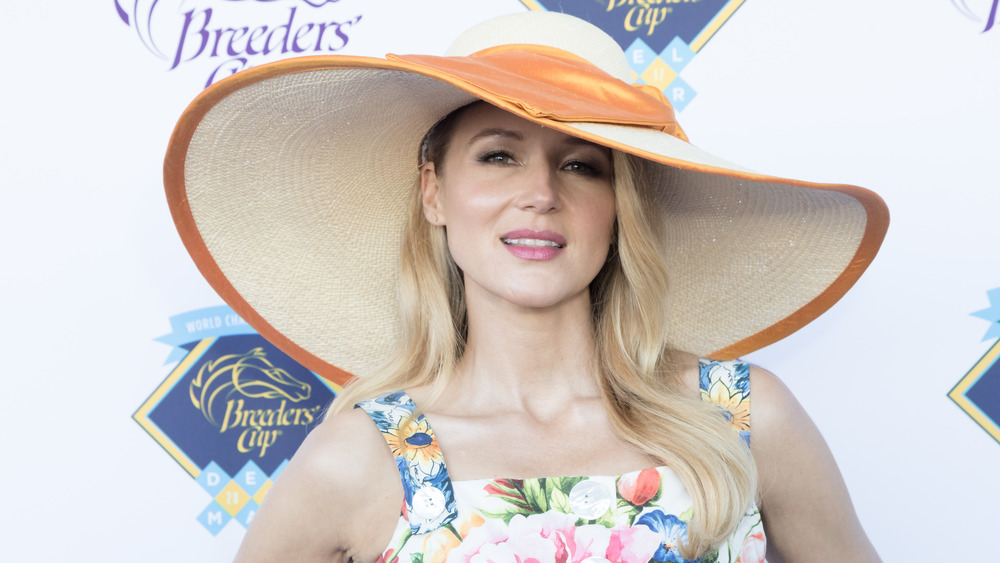 Greg Doherty/Getty Images
In the interceding years between when Jewel left her father's home and now — where she currently juggles her music career, appearing in Hallmark movies, and running her own nonprofit for at-risk youth — the singer-songwriter was, for the most part, estranged from her father. But after he embarked on his own path to sobriety in his 60s, per People magazine, Jewel found herself finally willing to reconnect with her dad.
"He got sober and did this amazing inner work," Jewel told People. "It's a profound transformation. We have a really authentic, great relationship now, but it's because he did his work, and I did my work."
Jewel credited meditation and mindfulness, a practice commonly used by therapists in cognitive behavior and dialectical behavior work, as per Psychology Today. This helped her begin her own journey towards healing — as did her non-profit, Never Broken.
"I didn't have access to therapy," Jewel recounted. "I didn't even have a family, really. I wanted something that would work for anybody, no matter what their resources were."
If you or someone you know is struggling with substance abuse and mental health, please contact SAMHSA's 24-hour National Helpline at 1-800-662-HELP (4357).
If you or someone you know may be the victim of child abuse, please contact the Childhelp National Child Abuse Hotline 24/7 at 1-800-4-A-Child (1-800-422-4453) or contact their live chat services at www.childhelp.org/hotline.