What Has Anna Marie Tendler Been Up To Since Her Divorce From John Mulaney?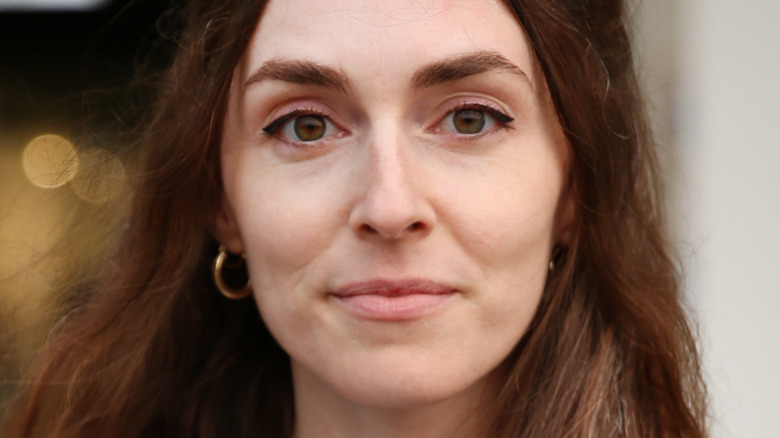 Rachel Murray/Getty Images
Everything that's happened since early 2020 has seemed like a fever dream. And one of the crazier things to happen in celebrity news since then was the divorce between comedian John Mulaney and his then-wife, Anna Marie Tendler. Mulaney had a couple of specials on Netflix and made the fact that he was a devoted wife guy a major part of his standup routines. He gave Tendler a very specific, tough sort of persona that only made fans love her more. However, when it came out in May 2021 that the two had split with news that he was dating Olivia Munn coming out only a week later, all hell broke loose. Mulaney and Munn welcomed a baby in November 2021, and he and Tendler finalized their divorce by January 2022, per Vanity Fair.
More than a year later, what is Tendler up to? Well, even before Mulaney had his Netflix specials, Tendler had her thumb on the internet as well as art through photography. She leaned into her art since the divorce, along with other passions. "I am in a place where I am able to make money from my art, which is amazing and is great but is also terrifying," Tendler told Harper's Bazaar in January 2022. "Because I have a very strong inner critic, which is constantly reminding me that this could and will disappear if you don't continue to make new work."
Anna Marie Tendler has been focusing on herself and her art since the divorce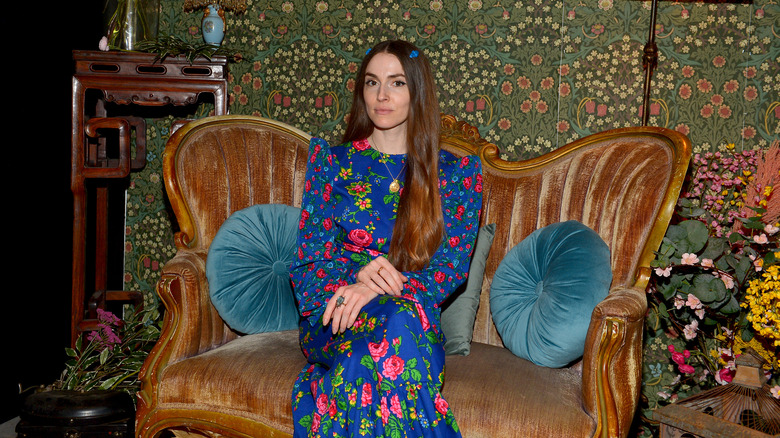 Donato Sardella/Getty Images
Anna Marie Tendler is an artist, exploring needlework during the early pandemic and taking exquisite photographs. "rooms in the first house" was one of Tendler's biggest projects, and was inspired by loss during the quarantine. As the Observer noted, her photos are heavily influenced by European Renaissance work, and she uses textures and lamplight to give depth. Her website says that the title is "a reference to the first astrological house — the house of self," and shows "the often non-linear experiences of loss, anger, and powerlessness, as well as a reclamation of identity." In July 2022, Tendler shared on Instagram that she's moving away from this collection, as she's hoping to take the inspiration from that project with her in future work. She regularly posts original photography and showcases her art at galleries online, even selling her work on shirts.
Outside of her professional endeavors, Tendler has opened herself up to love again. As of February 2023, Tendler is dating "buzzy" chef Nicholas Tran, according to Page Six. He runs a popular, trendy new restaurant in New York City called Dark Room. Tendler and Tran went on a trip to Japan, with several of her posts featuring her new boo. On Valentine's Day, Tendler shared a post captioned, "Tokyo in the rain." The gallery of black-and-white photos of the Japanese city featured Tran in two candid shots.
Anna Marie Tendler got in some hot water with Swifties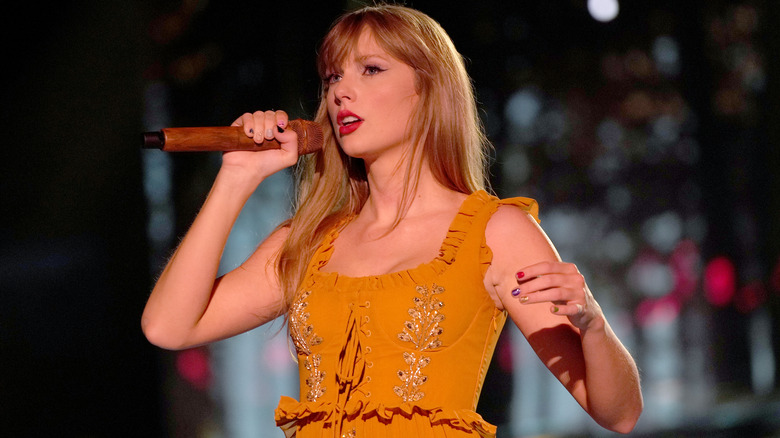 Kevin Mazur/Getty Images
Anna Marie Tendler has also gone and gotten under Taylor Swift fans' skin (supposedly by accident). After opening weekend of Swift's The Eras Tour in Arizona on March 18 and 19, Tendler stitched a video showing one of Swift's stage setups. The original video showed Swift in a yellow dress, taking glasses off a long dining table. Tendler started off her stitch, nasally saying, "Uh, Taylor. My girl, this 'Tolerate It' setup looks strikingly like one of my photographs in tone and in aesthetics. It doesn't totally feel like parallel thinking to me." As Us Weekly reported, Tendler then shows her photo "Dinner in March." Reportedly, it was taken during her divorce drama and is one of the pieces in her "rooms in the first house" collection.
As you might've guessed, the fact that Swift doesn't have a similar dress on and Tendler seems to be claiming creative ownership of dining room tables set Swifties off so much so that Tendler deleted the video and commented saying, "Hi! This was meant to be a joke. Most of my videos are jokes or satire! When I realized it wasn't landing as a joke I deleted it. Didn't mean offense." Whether you think Tendler was actually joking or not is up to you. But both table scenes are artistic in their own right.