Why Madonna Can't Stand Her Own Most Famous Songs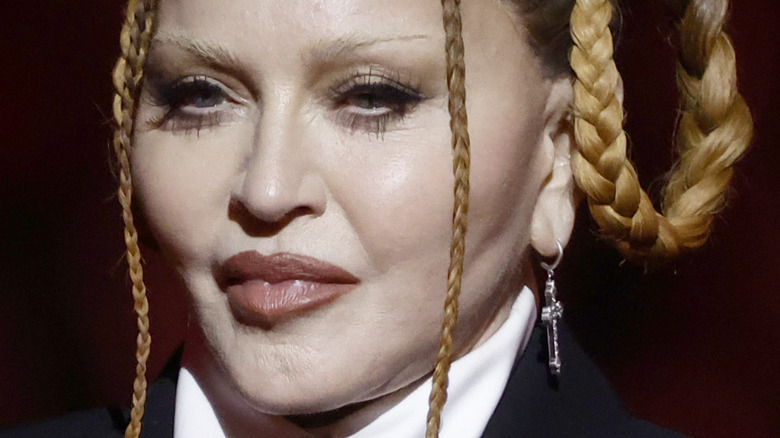 Frazer Harrison/Getty Images
The '80's were a time for great fashion, awesome movies, and even better music. Big names got their start during the decade, but one of the most notable artists to come from this era has to be the one and only Madonna. The musician has created a plethora of hit songs, but the one that started her career was "Holiday." After that release in 1983, the musician's life changed forever as she went on to create hit after hit. Besides just music, Madonna made an even bigger impact on culture. She embraced the LGBTQ+ community at a time when it was still frowned upon and encouraged women's empowerment through her music and her style.
Madonna's career has spanned decades as she constantly has reinvented herself. From "Vogue" to "Hung Up," she has continued to create some of the best music in pop history, and she doesn't plan on stopping. Madonna told Harper's Bazaar, "I'll stop doing everything that I do when I don't want to do it anymore. I'll stop when I run out of ideas. I'll stop when you f***ing kill me." Of course, she hasn't stopped running out of ideas and has embarked on tour after tour and created new music.
While fans will never get tired of hearing some of Madonna's most popular songs, the Grammy winner does have some songs that she can't stand. 
Madonna is over her old music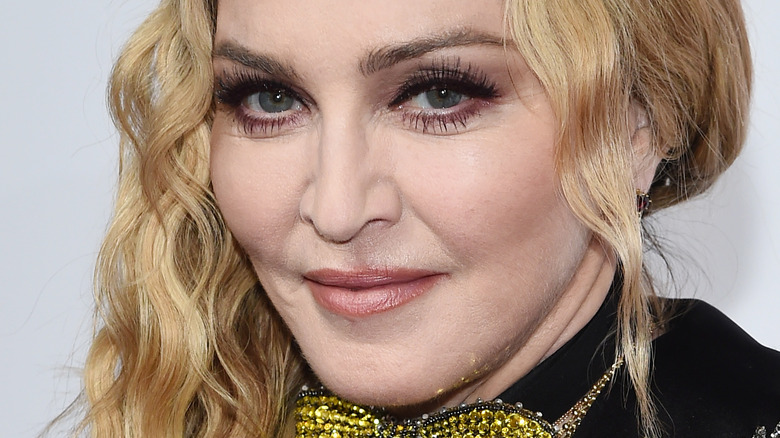 Ilya S. Savenok/Getty Images
Very few people have experienced the exhilarating feeling of being on stage with thousands of people chanting your name. One of those who have been lucky enough to share that experience is Madonna, and she will always remember the first time she experienced it. She told The Guardian, "It took my breath away. I can't begin to tell you ... It literally sucked the life out of me, sucked the air out of my lungs when I walked on stage. I sort of had an out-of-body experience." However, being the successful musician she is and going on tour all the time, she revealed that "eventually, you get used to it."
Not only is touring something artists get used to, but having to sing their most famous music also becomes repetitive. Having to perform a song over and over can make it become one of their least favorites in their catalog, and that is what happened with Madonna, per The New York Times. Her old hits can get stale "because I've had to hear it five billion times already, and I want to escape that," Madonna shared. Not only does she have to perform them, but because her songs are so popular, Madonna is sure to hear them even when she is offstage. 
Madonna's least favorite song of hers has changed over time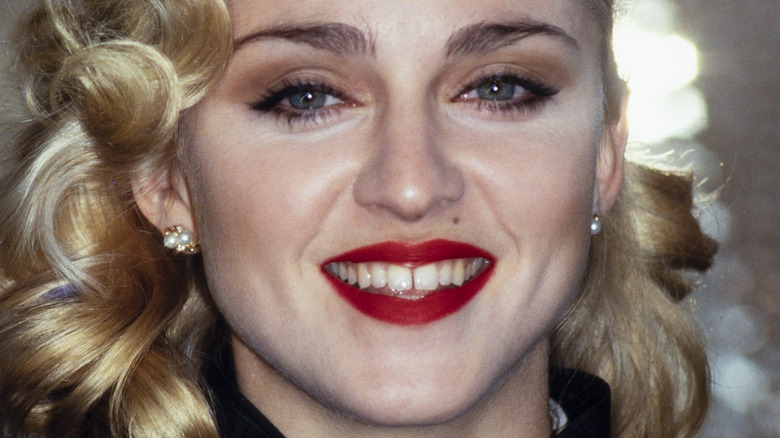 David Levenson/Getty Images
Now, you may be thinking, surely Madonna has to have at least one song that she can't stand ... and she does. Throughout the years, there have been several songs the pop musician has said have been her least favorite, and just a warning, it may hurt. In 2008, Madonna spoke with Z100 (via BBC) and shared, "I'm not sure I can sing 'Holiday' or 'Like A Virgin' ever again. I just can't — unless somebody paid me like $30 million or something." While some fans would be willing to pay that hefty price, she has changed her mind about one of those songs. Madonna is still reportedly sick and tired of hearing "Like a Virgin." She said, "For some reason, people think that when you go to a restaurant or you are going shopping that you want to hear one of your own songs. It's usually 'Like a Virgin' — and that is the one I don't want to hear." 
Although it's clear that Madonna isn't a big fan of "Like a Virgin" and "Holiday", there's one more that she would like to add to the list: "Material Girl." Cue gasps everywhere! But it's true. The pop queen isn't a fan of the classic song. In 2015, she shared with Us Weekly, "My least favorite [song of mine] is 'Material Girl.' I never want to hear it again!" Although these three songs may be the musician's least favorite songs, the numbers prove that fans can't get enough!