Tom Brady Once Called Gisele Bündchen A 'Witch' For Her Strange Pregame Rituals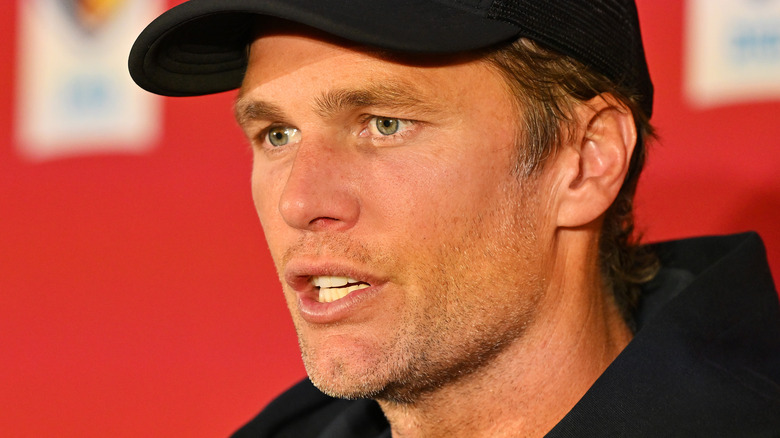 Sebastian Widmann/Getty Images
Prior to their high-profile split in October 2022, supermodel Gisele Bündchen was known for being her hubby Tom Brady's biggest supporter. "I moved to Boston, and I focused on creating a cocoon and a loving environment for my children to grow up in and to be there supporting him and his dreams," she told Elle. "Seeing my children succeed and become the beautiful little humans that they are, seeing [Brady] succeed and being fulfilled in his career — it makes me happy," 
And it appears Brady would agree. "[Gisele] really held it down for our family. I'm super grateful that she really committed so much of her time the last 14 years to make sure everything was so stable at home, so I could go live my dream," he gushed to Entertainment Tonight in May 2022. 
But did Bündchen go so far as to dabble in a little witchcraft to set her ex-husband up for success? Here's what Brady said. 
Tom Brady was 'lucky' to have married 'a good witch'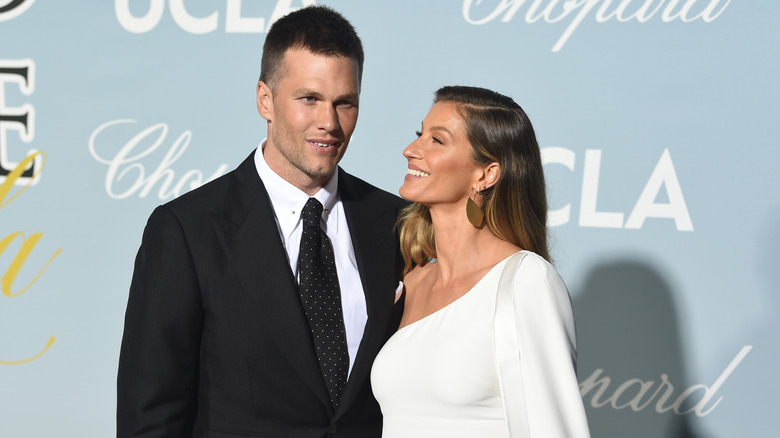 Kevin Winter/Getty Images
Was Tom Brady bewitched by his ex-wife Gisele Bündchen in an effort to score some big W's? While Bündchen didn't conjure up wins for the professional footballer by merely twitching her nose à la Samantha Stephens, according to the NFL legend, she did create some fascinating pregame rituals for her then-husband. "She's so about the power of intention, and believing things that are really going to happen and she always makes a little altar for me at the game, because she just wills it so much," he told CBS Sports in February 2019, still riding high after his Super Bowl win against the Los Angeles Rams. So she put together a little altar for me that I could bring with pictures of my kids."
But that's not all. According to Brady, she also created special potions and chants too. "I have these little special stones and healing stones and protection stones and she has me wear a necklace and take these drops she makes and say all these mantras," the famous footballer confessed. After that Super Bowl, Brady recalled his wife's uncanny ability to not only facilitate his wins but also predict his successes and failures ahead of time. "Right after the game, she said, 'See, I did a lot of work. You do your work. I do mine,'" Brady shared. "She said, 'You're lucky you married a witch, I'm just a good witch.'"
Gisele Bundchen says she is a 'witch of love'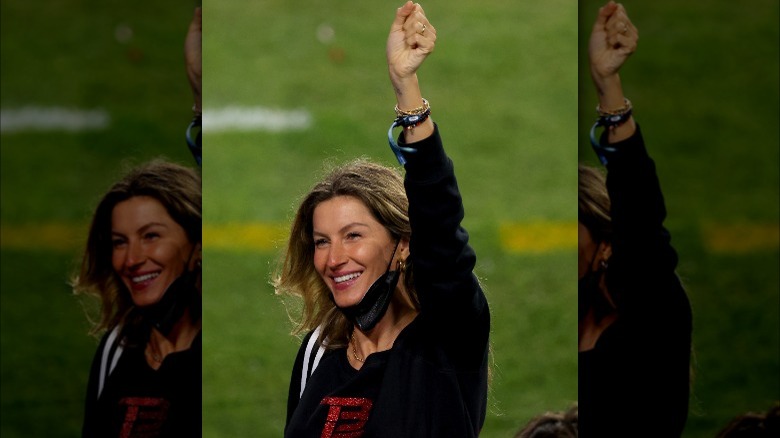 Kevin C. Cox/Getty
Don't just take Tom Brady's word for it. Fashion model and mother of two Gisele Bündchen prides herself on being a "witch of love." During a candid interview with Vanity Fair in March 2023, the global philanthropist opened up about her innate ability to heal the wounded through various holistic practices. Case in point: a wounded robin that she nursed back to health — all while simultaneously participating in the aforementioned interview. Impressive, no? "It's an omen!" she affirmed as the bird miraculously took flight after just a few Reiki touches with her famous phalanges. And yes, she did eventually admit to employing some pre-game rituals for her former husband — including drawing him special baths and bestowing him with onyx, a "stone of protection."
Later in the interview, Bündchen doubled on all of the rumors and TikTok conspiracy theories swirling around that she is indeed a real-life witch. "This is why they called me a witch, I guess," Bündchen quipped while showing off the "dynasty of the divine mother" card she had recently pulled from a deck of oracle cards. "If you want to call me a witch because I love astrology, I love crystals, I pray, I believe in the power of nature, then go ahead," she defiantly declared. Think "witch of love," but make it FASHION!