Why Amanda Bynes Suddenly Stopped Acting After Easy A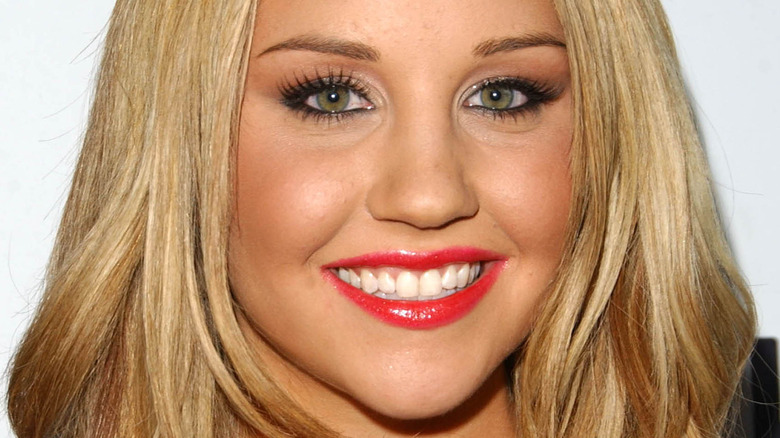 s_bukley/Shutterstock
In the late 1990s and early 2000s, Amanda Bynes was a staple on Nickelodeon. The child actor appeared in the sketch comedy series "All That" before scoring her own program called "The Amanda Show." Millennials may recall some of her zany characters like Courtney and Judge Trudy. For years, Bynes made viewers laugh with her uninhibited approach to comedy. Following her run on "The Amanda Show," Bynes starred in a number of popular films including "Big Fat Liar," "What a Girl Wants," "She's the Man," and "Hairspray."
During her successful career, Bynes faced significant challenges regarding her mental health and substance abuse. In addition, she had legal troubles, which included an arrest for a DUI, per The Hollywood Reporter. Bynes was put on a conservatorship, which lasted for 9 years, ending in 2022. As she struggled with her mental health and addiction, Bynes decided to stop acting. But why did she suddenly quit after appearing in the 2010 film "Easy A?"
Amanda Bynes didn't like her performance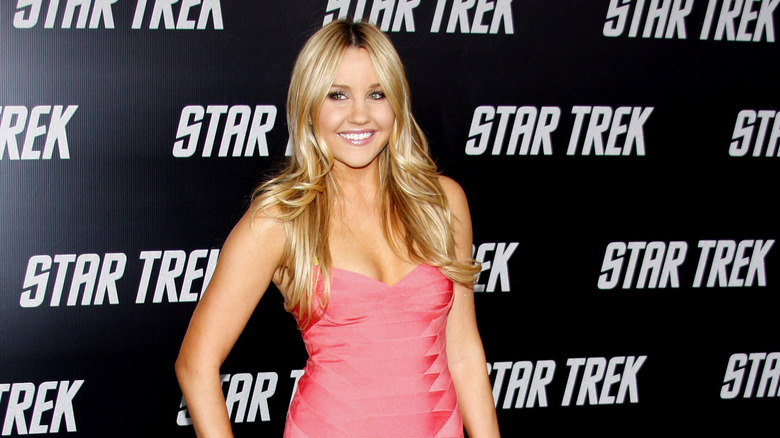 Tinseltown/Shutterstock
In 2010, Amanda Bynes took to Twitter (via Entertainment Weekly) to share an update about her acting career. She tweeted, "Being an actress isn't as fun as it may seem." She explained her reasoning, writing, "If I don't love something anymore, I stop doing it. I don't love acting anymore, so I've stopped doing it. I know 24 is a young age to retire, but you heard it here first."
Bynes' final acting role was as Marianne in the rom-com "Easy A," which starred Emma Stone. The former Nickelodeon star cringed at herself, leading her to call it quits. In 2018, she told Paper Magazine, "I literally couldn't stand my appearance in that movie and I didn't like my performance. I was absolutely convinced I needed to stop acting after seeing it." Bynes' whole world rocked when she watched herself on screen, and it subsequently changed the course of her career. She explained, "I was high on marijuana when I saw that but for some reason, it really started to affect me. I don't know if it was a drug-induced psychosis or what, but it affected my brain in a different way than it affects other people. It absolutely changed my perception of things."
Amanda Bynes pursued other passions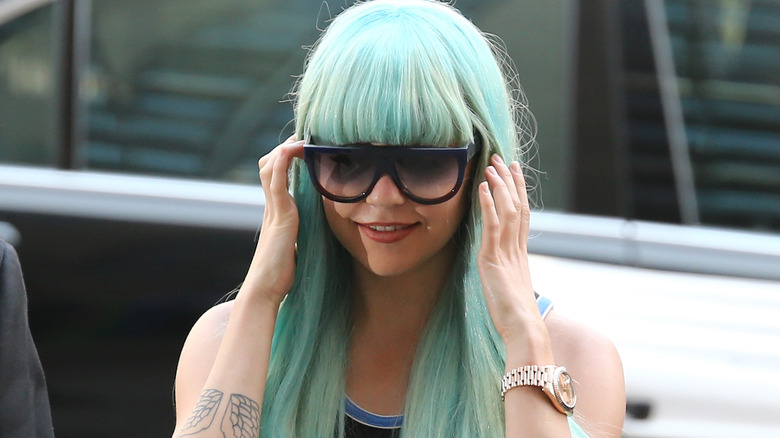 Neilson Barnard/Getty Images
After Amanda Bynes quit acting, she struggled to find fulfillment. She told Paper Magazine, "I just had no purpose in life. I'd been working my whole life and [now] I was doing nothing." She revealed that she would spend her days getting high. Following some challenges with substance abuse, she decided to pursue her interest in fashion and began attending the Fashion Institute Of Design & Merchandising in 2014. According to assistant dean of admissions Kathi Gilbert, the former actor was beloved at the school. She shared to Paper, "Instructors love her. Love her. She's smart, she participates in class — she's an amazing student." Although some mental health challenges affected her time there, Bynes graduated in 2019, per Page Six.
In October 2022, Bynes took to Instagram Story (via Page Six) to share details about her latest pursuit. She wrote, "In cosmetology college to become a manicurist!" While Bynes seems to be focused on developing her skills inside the beauty industry, she hasn't completely ditched her artistic passions. That year, the star came out with two rap singles called "Diamonds" and "Fairfax," per Parade.