What Led To Amanda Bynes' Parents Putting Her In A Conservatorship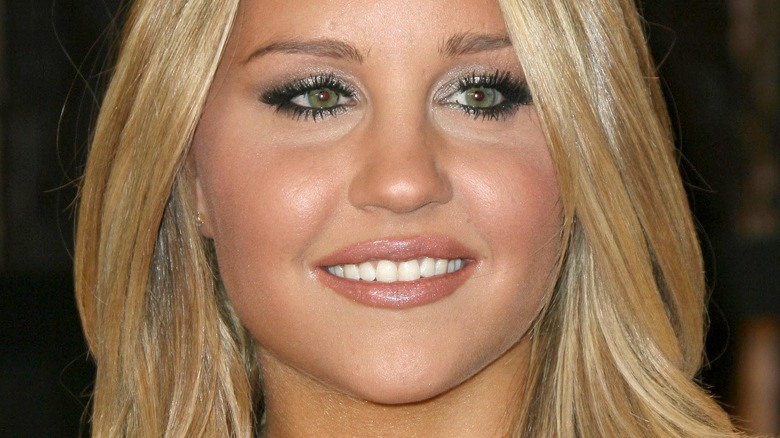 s_bukley/Shutterstock
Amanda Bynes has not had it easy the past decade. She was one of the most prominent child actors of the late '90s thanks to "All That" and "The Amanda Show," and transitioned into movies in her early adulthood with hits like "She's The Man," "Hairspray," and "What a Girl Wants." She was memorable for her hilarious comedic timing and line deliveries along with her commitment to character. However, her personal life started unraveling in her late twenties when the star exhibited concerning behavior in public and on her social media platforms, leading to a conservatorship.
While Britney Spears and her conservatorship battle became major news in 2021, with two major streaming documentaries on it, Bynes' conservatorship had a lot less pushback from those involved. While she was able to get out of it years later, Bynes has suffered a recent setback. Hopefully, she can get back to a stable place and maybe even return to acting, as she said in "Good Morning America" in 2017. But what led to Bynes' conservatorship? Was the conservatorship controlling and toxic, like Britney Spears' experience? 
Amanda Bynes destroyed her parents' property, leading to her conservatorship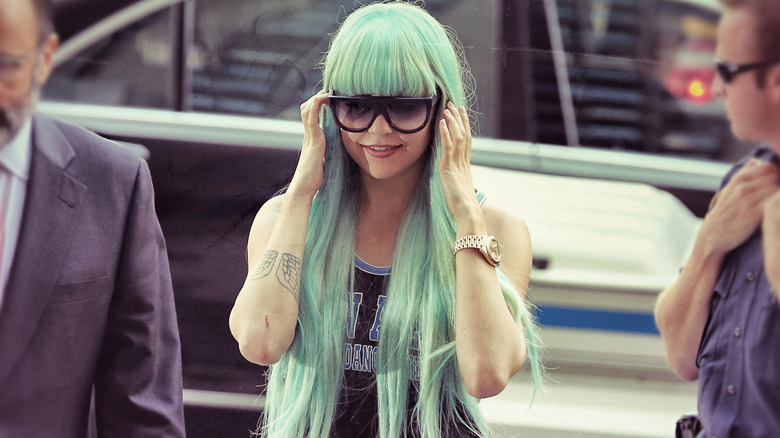 Neilson Barnard/Getty Images
Lynn Bynes, Amanda Bynes' mother, was granted conservatorship over the "All That" star in 2013 after Amanda set a fire in her parents' driveway and was involuntarily committed to a psychiatric hospital, per CBS News. This came after a lot of public, erratic behavior, some of which included her infamous tweets at the time. She tweeted sexual assault accusations toward her father, but revoked them, tweeting, "My dad never did any of those things. The microchip in my brain made me say those things but he's the one that ordered them to microchip me."
Other behaviors from Amanda included turning herself into a Blac China look-alike, complete with dimple piercings and a platinum blonde wig, and tweets about wanting sexual relations with Drake. She was also arrested a fair amount of times and was proving her parents' point that she was not of sound mind to make financial and other decisions for herself. As NPR reported, Amanda was 27 at the time, and her attorney, David Esquibias, said her parents felt that placing her under a conservatorship "seemed like the right thing to do at the time."
Amanda Bynes' conservatorship was terminated in 2022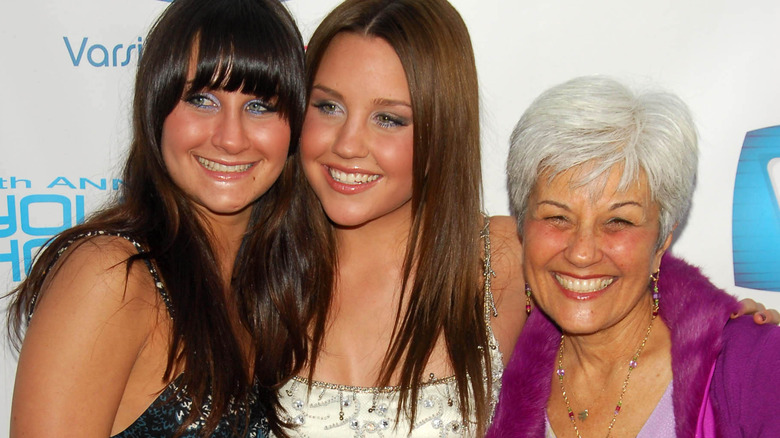 s_bukley/Shutterstock
Again, the topic of conservatorships became a national topic of discussion when Britney Spears finally was able to push back on, and demand freedom from, her conservatorship in 2021. A lot came to light about the legal term and how it's not usually reserved for young starlets and is not something that's easily escapable. Luckily for the "Easy A" star, Amanda Bynes was able to be released from her conservatorship in March 2022 after nine years, when she was able to prove she was sane and able to give "informed consent to any form of medical treatment," according to a judge over the case. While abnormal, terminating the conservatorship was supported by her mother, Lynn Bynes.  
Also unlike Spears' legal issues and her father being such an obstacle in the singer reaching an end to her 13-year conservatorship, Lynn was more than happy to step aside. "Her folks are very happy for her," a source told Us Weekly. "They adore Amanda and always prayed and believed there would be an end to those dark and unhappy days when she was struggling." 
While Amanda made many strides since her conservatorship ended, she, unfortunately, might be heading down a similar path she was on in 2013. She canceled her '90s Con appearance recently and was found walking naked through Los Angeles on March 19, per TMZ. The incident led to her being placed on a psychiatric hold. Hopefully, things end differently this time.