How Does Amanda Bynes' Mom Really Feel About Her Conservatorship Ending?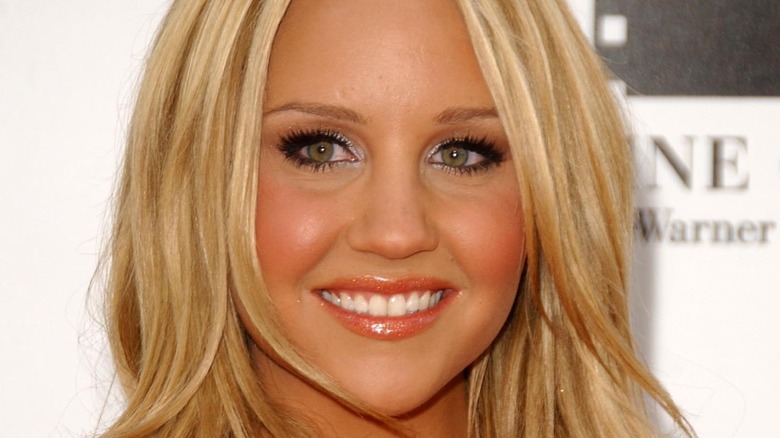 s_bukley/Shutterstock
In the wake of Britney Spears' highly publicized conservatorship ending, actor Amanda Bynes may also be enjoying newfound freedom soon. The "Amanda Show" and "All That" star has been under a conservatorship since 2013, when Amanda's mental health outwardly appeared to be in distress.
In 2013, Amanda was involved in a series of tabloid-worthy scandals including a DUI, a hit and run, erratic spending sprees, and bizarre social media behavior brought on by drug use, per Los Angeles Times. "I'm really ashamed and embarrassed with the things I said," Amanda said in an interview with Paper Magazine referring to her erratic Twitter outbursts. "I can't turn back time but if I could, I would. And I'm so sorry to whoever I hurt and whoever I lied about because it truly eats away at me." Despite that moment of clarity, Amanda's conservatorship has remained in place. While her finances have been controlled by a trust since 2017, her physical person has been remained under the control of her mother, Lynn Bynes.
In March 2022, a judge ruled that Amanda was in a good spot and able to care for herself and her assets once again. A judge indicated that they were likely to grant Amanda's petition to terminate her conservatorship, per NBC. That is exactly what Amanda wants — but what about Lynn, the woman controlling her for the last nine years?
Amanda Bynes' mom says she is ready for a fresh start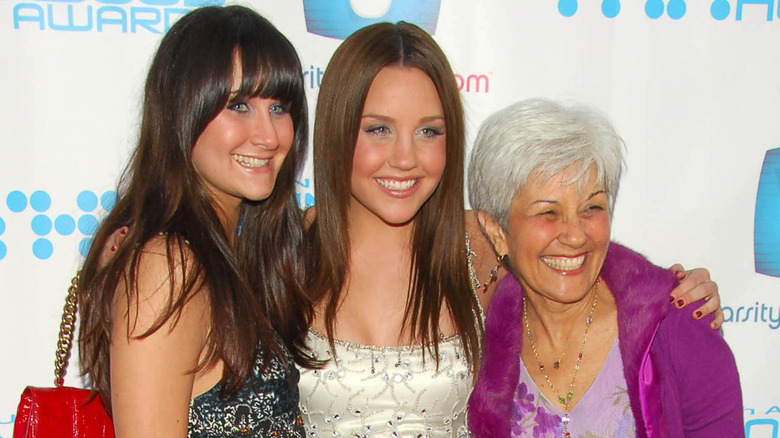 s_bukley/Shutterstock
When it comes to ending their daughters' conservatorship, Amanda Bynes' parents' opinions couldn't be more different from Britney Spears' parents. Whereas Jamie Spears fought to stay in control of Britney, Amanda's mother, Lynn Bynes, is more than happy to step out of her conservator role, having been in control of Amanda's medical and personal affairs for nearly a decade. According to a court filing she made in response to Amanda's petition to end her conservatorship, she does not object at all and fully supports her daughter's decision.
"Her folks are very happy for her. They adore Amanda and always prayed and believed there would be an end to those dark and unhappy days when she was struggling," a source told Us Weekly. "Seeing her display so much courage and heart makes them proud." Since the 2013 incident that saw Amanda lighting a stranger's driveway on fire led to her being placed in a conservatorship, the former child star has reportedly been working hard to get her life back on track. She committed to overcoming her substance abuse issues by living in a "structured community for women" since 2020 and has reportedly been flourishing, per NBC. Amanda has also been working hard professionally to obtain her bachelor's degree in design from the Fashion Institute of Design and Merchandising, according to Los Angeles Times. Throw in her recent engagement to Paul Michael, and the future is looking bright for Amanda.
If you or anyone you know is struggling with addiction issues, help is available. Visit the Substance Abuse and Mental Health Services Administration website or contact SAMHSA's National Helpline at 1-800-662-HELP (4357).