How Much Money Did Linda Hamilton Get In Her Divorce From James Cameron?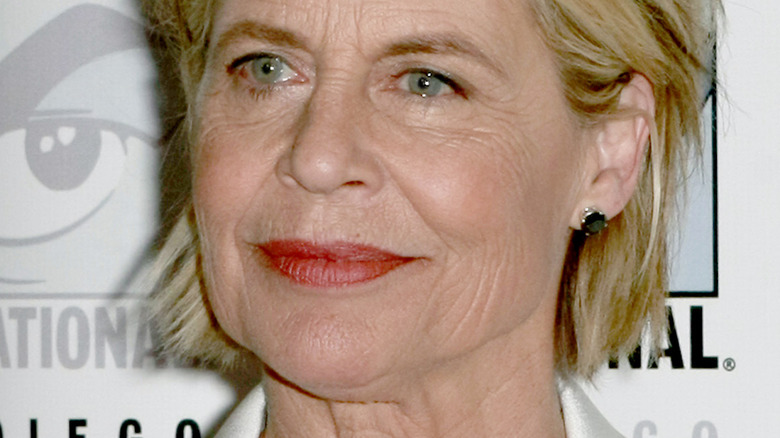 Paul Butterfield/Getty Images
"Titanic" director James Cameron has been married five times, and it's no secret that his relationships over the decades, including his marriage to actor star and former leading lady Linda Hamilton, have been complicated. The director was a married man when he and Hamilton first crossed paths on the set of "The Terminator," reports The Daily Mail. 
It didn't take long for Cameron to split from his wife in 1991 to pursue Hamilton. The same year his divorce was finalized, the "Dante's Peak" actor moved into his home. Hamilton later ended up welcoming her and Cameron's first child in 1993. Five years later, the couple decided to make things official and tie the knot.
But, Cameron has been infamous for jumping ship, and that's exactly what happened. The director fell for Suzy Amis while filming "Titanic," per The Daily Mail. Hamilton recalled, "It's interesting because while he was making Titanic, Suzy at that time was the gargoyle on the end of my bed, waiting to swoop in." In the end, the director split from Hamilton in 1999, but she was not going down without a fight. In fact, she earned herself a pretty big payout after the divorce was settled.
Linda Hamilton got 50 million in divorce from James Cameron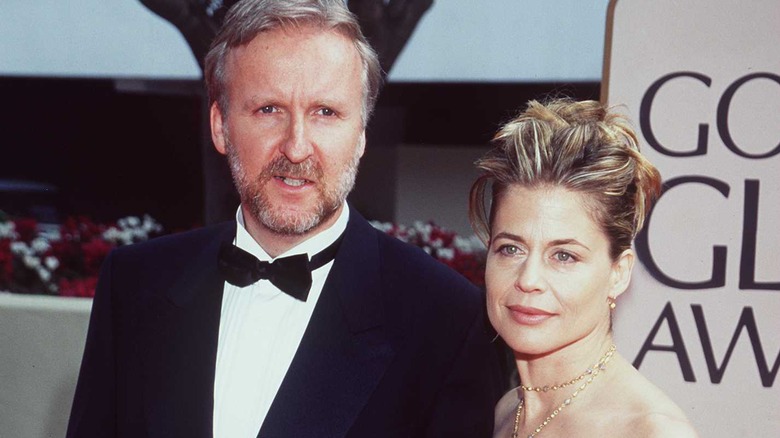 Ron Wolfson/Getty Images
James Cameron is no stranger to making blockbuster films that get audiences swarming to theaters. From "Titanic" alone, the director has cashed in a 650 million dollar paycheck after its worldwide success, per Celebrity Net Worth. So, seeing as his and Linda Hamilton's divorce was on the heels of that success, she had no problem requesting a large sum in their settlement.
According to Forbes, the "The Terminator" actor requested half of what Cameron made from "Titanic." Now, over time the film has earned more money, but back in 1999, it was still doing pretty well. Cameron had already cashed in "upward of 100 million dollars," thanks to the hit film, per CBS. While it's unclear if the director was upset about the large request, Hamilton did end up walking away with 50 million dollars. This settlement was an incredibly large sum and has made it one of the most expensive divorce settlements in Hollywood history.
Although it was probably painful to agree to, Cameron had nothing to worry about. As mentioned previously, "Titanic" earned him 650 million dollars. But, not just that, from both "Avatar" and "Avatar: The Way of Water" he's earned 445 million dollars, per Business Insider. That number is sure to climb even higher as time goes on.
What went wrong in James Cameron and Linda Hamilton's marriage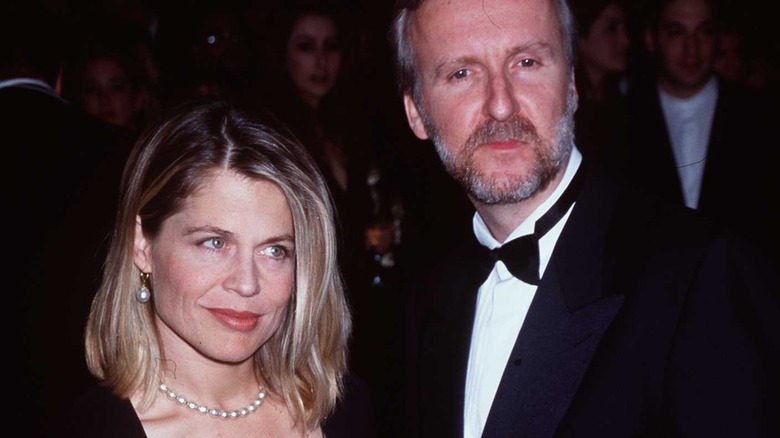 Brenda Chase/Getty Images
Linda Hamilton and James Cameron's marriage was always rocky. The couple hardly agreed on much, and it didn't help that the famed director had a wandering eye, per The Daily Mail. Hamilton once shared, "The woman he can't get is always his dream girl. Work and women go hand in hand for Jimbo, and I should know." Of course, the "The Terminator" actor was talking about how he moved on with actor, Suzy Amis. While Amis was sure to be a big part of the downfall of their marriage, it wasn't the only thing that caused their relationship to crumble.
Hamilton shared with The New York Times about how the couple's relationship never truly made sense. She said, "That relationship was a mystery to all of us — even Jim and myself — because we are terribly mismatched." In fact, the actor revealed the reason she believes Cameron fell in love with her in the first place. She said, "I think what happened there is that he really fell in love with Sarah Connor..." Sarah Connor is the tough and independent woman from "The Terminator" films, and while Hamilton has some qualities from her character, she's not exactly like her. Cameron agreed with this sentiment and said, "I fell in love with her initially because I thought she was a little closer to Sarah than she actually is, but that doesn't mean that much once you get to know somebody."