Camilla Parker Bowles Talks Meghan Markle's Pre-Wedding Family Drama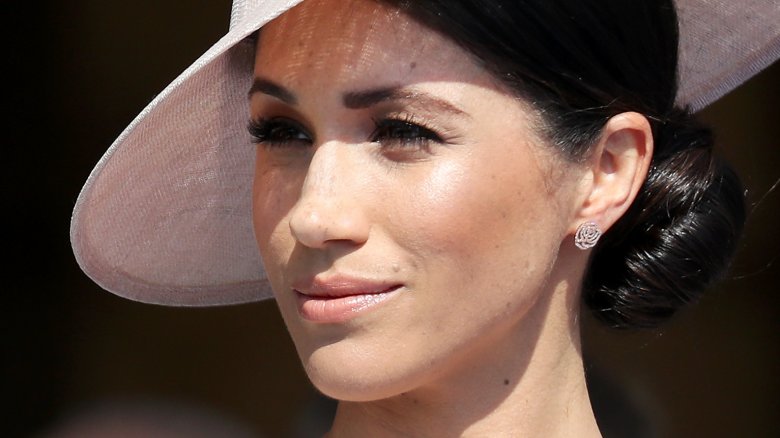 Getty Images
Camilla Parker Bowles, Duchess of Cornwall, has spoken out about Meghan Markle's family ... kind of.
Speaking to reporter at 5 News in London on Wednesday, May 23, 2018, Bowles commented on Meghan's royal wedding to Prince Harry, stating, "It was such a lovely day. Just everything went right" (via People). Seemingly in reference to the flip-flopping of Meghan's father on whether or not he'd attend the ceremony — not to mention his staged photos and the harsh words shared by Meghan's half-siblings — Bowles added, "We all wondered whatever would happen next and then everything went right."
Bowles went on, "It's nice to have something that is uplifting rather than depressing. Everything was just perfect, including the weather, which couldn't have been better. It was a beautiful day." She also noted, "The only thing is that we are all losing our voices now!" Sounds like Prince Harry and Meghan Markle had one heck of a wedding reception.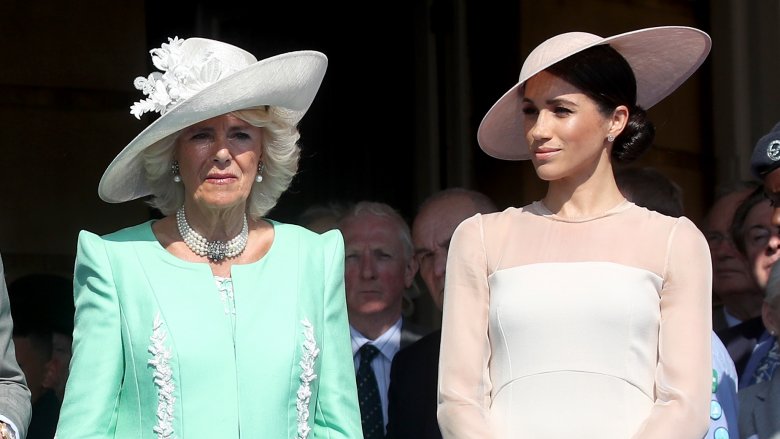 As Nicki Swift previously reported, Meghan's father, Thomas Markle, was expected to walk his daughter down the aisle on her big day. However, after it was discovered that he'd worked with a paparazzi agency to stage photos of himself preparing for the wedding, he decided that he would not go in order to spare Meghan and the royal family any further embarrassment. But soon after, he shared that he would indeed be attending the wedding, despite having experienced chest pains. Shortly thereafter, he finally settled on not attending his daughter's wedding, as he'd been scheduled to have heart surgery just days before Meghan and Harry's nuptials.
Meghan confirmed that her father would not be at her wedding in a statement released by Kensington Palace. "I have always cared for my father and hope he can be given the space he needs to focus on his health," she said at the time.
Meghan and Harry later wed on May 19, 2018. And, while her father wasn't there, Meghan had her mother, Doria Ragland, with her to offer support and congratulations.