What Is Pax Jolie-Pitt Up To Now?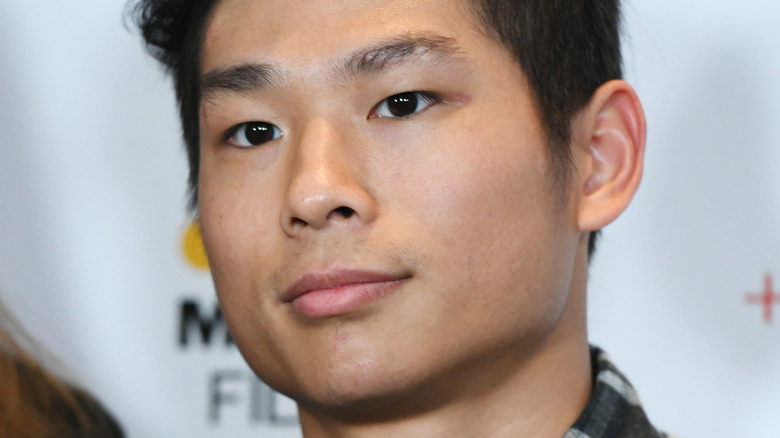 Jc Olivera/Getty Images
Pax Jolie-Pitt is one of six in the whopping brood that belongs to Angelina Jolie and Brad Pitt. Angelina and Brad already had three children, Maddox Chivan, Zahara Marley, and Shiloh Nouvel, when they welcomed Pax into their family. Pax was born in 2003 in Ho Chi Minh City, Vietnam, and was adopted by Angelina in 2007. He was adopted one year later by Brad. At the time of Pax's adoption, when he was 3 years old, Angelina told People, "You can imagine what courage it takes to be in all new surroundings, with new people and a new language. He is very strong."
We've seen the Jolie-Pitt clan grow up before our eyes, in large part because Angelina is such a fan of bringing her kids with her to red carpet events. The kids are very sibling-focused, as Angelina explained. "They're pretty great people and because there's so many of them, I think they've had a very significant effect on each other," she told a later publication by People. "It's not like I'm the head of anything. I'm very honest with my kids. And I'm very human with my kids." While they're very family-oriented, Pax has also grown up and forged a life of his own. Here's the latest.
Pax Jolie-Pitt skipped his high school graduation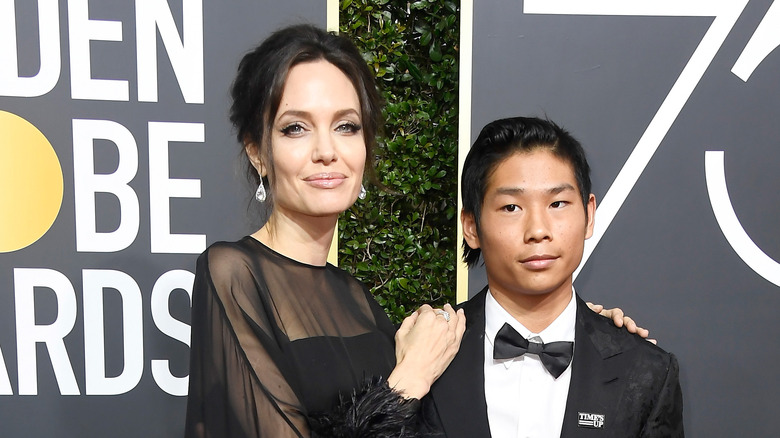 Frazer Harrison/Getty Images
Pax Jolie-Pitt is selective about where and when he gets attention, and considering he's one of the children of Hollywood's biggest former couple, he can't help but bring some fanfare with him wherever he goes. In June 2021, The U.S. Sun reported that Pax graduated from high school in Los Angeles, but he did not attend his graduation ceremony because it would have attracted too much attention. A source told the outlet, "Pax definitely was not at the ceremony. He's shy and it was believed he didn't want to bring a circus to the event."
While Pax didn't want to bring a media storm to his graduation, he's often seen out and about in Los Angeles. He was seen leaving the grocery store in Los Feliz in early March 2023 and earlier, was spotted walking his dog in a Los Angeles neighborhood. During both of these events, it was clear that Pax was keeping a low profile, but on one sighting in late March, Pax showed off in front of photographers. He was spotted entering the MOTI Physiotherapy physical therapist clinic in Los Angeles. When he saw the paparazzi, Pax lifted his shirt and flexed his abs for the cameras. So, clearly he's not always shy!
The pseudonym debacle: Is Pax the artist Embtto?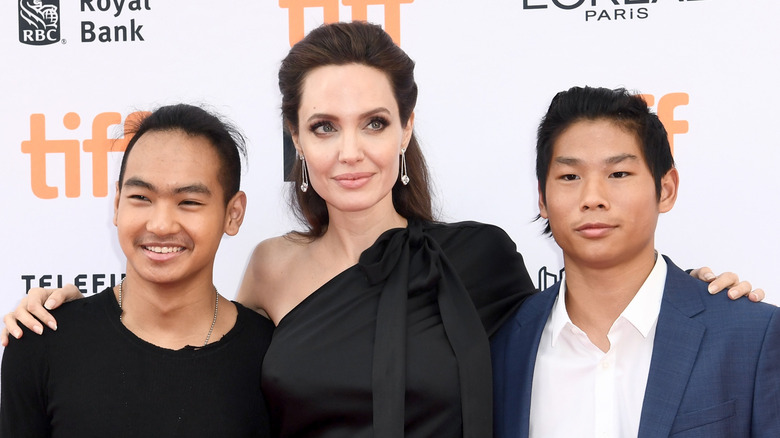 Emma Mcintyre/Getty Images
There's a small trend of celebrities' children taking on pseudonyms to work in the art world. The logic, apparently, is that they can create art without the nepo-baby stigma. For example, Madonna and Guy Ritchie's son, Rocco Ritchie, is an artist who operates under the pseudonym Rhed. Page Six reported in January 2023 that something similar was happening with Pax, and that he had chosen the name Embtto. The story gained a lot of traction, as it claimed that Pax was readying himself for international art shows, including one in Israel.
However, Vanity Fair later reported that this wasn't the case, thanks to a spokesperson from mama bear Angelina Jolie. Pax is not an artist working under any kind of pseudonym, so there's no need to give the story another thought. And no doubt Pax and the rest of the Jolie-Pitt clan are used to being the subject of both correct and misleading media narratives, since they've been in the spotlight their entire lives.