Colin Hanks Wasn't Always So Close With His Famous Dad Tom Hanks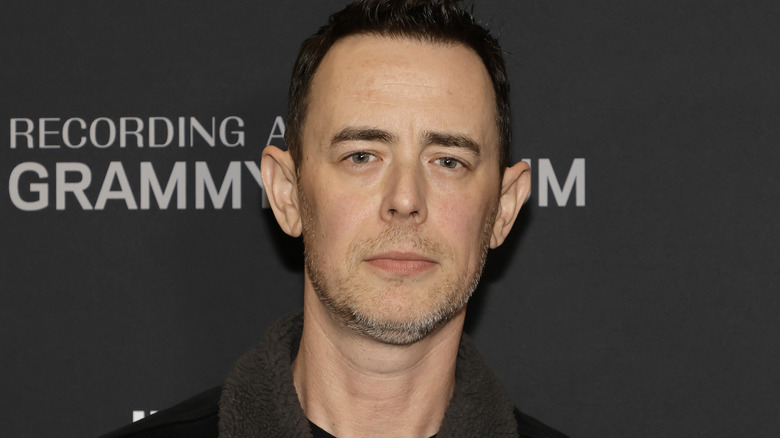 Kevin Winter/Getty Images
Colin Hanks followed in his father Tom Hanks' footsteps, establishing a successful career as an actor. He has starred in popular films like "King Kong" and "The House Bunny," as well as hit TV shows like "Dexter" and "Fargo." Colin is the son of Hanks and his first wife, actor Samantha Lewes. Colin was born in 1977, a year before the former couple got married. Tom and Lewes got divorced in 1987 and Lewes tragically died from cancer in 2002.
Tom's been open about the challenges he's faced as a father. In 2019, he told The New York Times, "I start thinking about mistakes I made with my own kids and not explaining things or not being there for them. Or being so preoccupied with other things that are going on in our adult world. My son Colin was born when I was very young." Yet, the "Cast Away" star has stood by his oldest son's side throughout the years. But the two were not always so close, as Colin's living situation as a child caused some distance between them.
Inside Colin Hanks' childhood with Tom Hanks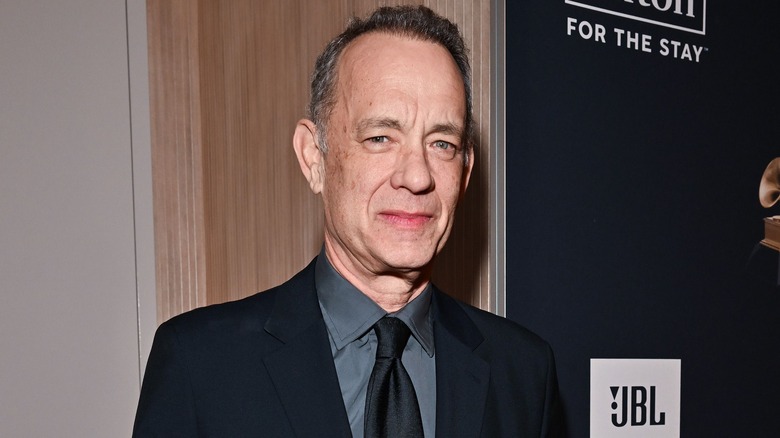 Lester Cohen/Getty Images
In an appearance on Dax Shepard's "The Armchair Expert" podcast, Colin Hanks talked about growing up with his famous father. Following his parents' break-up, Colin spent most of his childhood living with his mom in Sacramento. Apparently, he only saw Tom Hanks on the weekends and during summers in Los Angeles. But the father-son duo still bonded. Colin told Shepard, "It was just a fun sort of getaway. I went to summer camp, and we found stuff to do." He also noted there were summers "where my old man had a job to do so we'd spend the summer in Indiana or Seattle, so the traveling ended up becoming a component, as well."
Contrary to popular belief, Colin did not grow up extremely wealthy. In fact, his dad didn't start making big bucks until his "Forrest Gump" era, which occurred when Colin was 17 years old. He told Shepard, "There is a very definitive line in my father's career where things just became stratospheric, and very different." In a 2017 appearance on "The Dan Patrick Show," Colin further discussed his dad's journey as an actor. When asked when he knew his father was famous, he replied, "Well, I mean, there's different degrees. I always sorta laugh because everyone goes like, 'What's it like being related to a national treasure?' I'm like, 'He wasn't really a national treasure during the 'Bosom Buddies' days or 'Turner & Hooch' or anything like that.'"
Colin Hanks and Tom Hanks have a playful relationship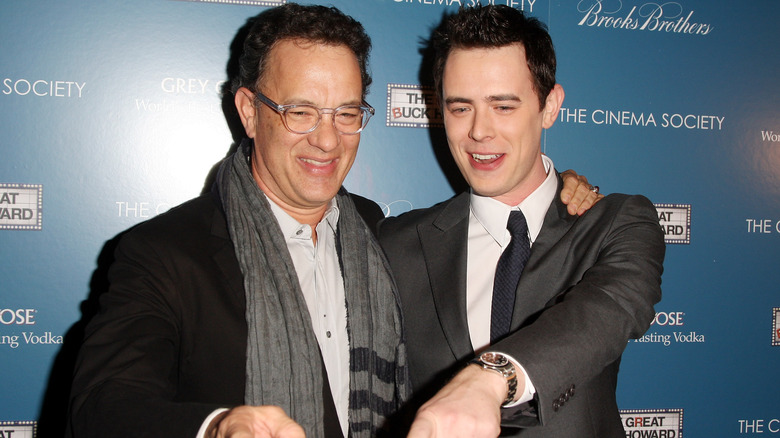 Stephen Lovekin/Getty Images
As of this writing, Colin Hanks and Tom Hanks seemingly have a close relationship. But it's also characterized by unfiltered honesty. In a 2017 appearance on "Conan," Colin explained that Tom once expressed concern about his son's weight gain. The Oscar-winning movie star confronted him, saying, "I want to tell you, as an actor, I want you to know — you're a little tubby right now. You're a little out of shape and you might want to think about getting into shape." With that said, Tom is incredibly supportive of his son's acting career and once gave him a piece of valuable advice. During a 2017 interview on "Off Camera," Colin told Sam Jones that Tom said, "If this is something that you want to do, you can do it."
In addition, Colin has a sense of humor about Tom's role as a grandparent. In a 2022 appearance on "Today," Colin teased that Tom and his wife Rita Wilson are a little too relaxed about his kids' sleep routines. Apparently, they also "get a lot of sugar" when spending time with the A-list couple. Colin shared, "The grandparent gives them stuff they shouldn't be having, and the grandparents don't listen to what the parents are saying they should be doing."