It's Clear Why Tom Hanks Divorced His First Wife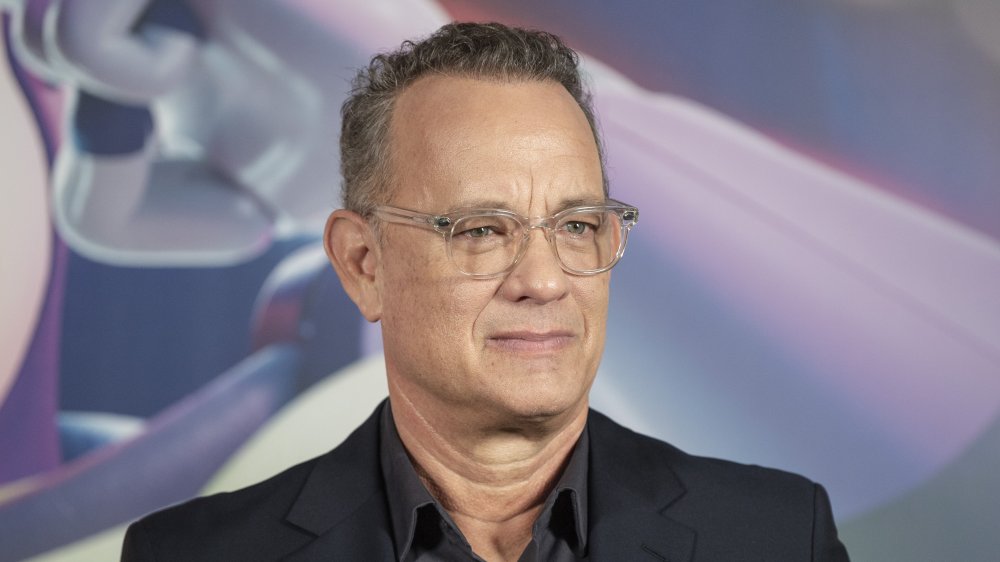 Jordi Vidal/Getty Images
As one of Hollywood's foremost leading men, actor Tom Hanks' charismatic on-screen presence makes him a joy to watch. Yet while his characters always seem to get the girl, Hanks was not quite so lucky in love when it came to his first marriage to actress Samantha Lewes. While Hanks and Lewes were college sweethearts, both found themselves immersed in family life at an early age as their first child, actor Colin Hanks, was born the year before the two married in 1978. As Hanks later told BBC Radio 4's Desert Island Discs, his decision to marry young was likely motivated by loneliness, but Hanks continued down this path anyway because he thought he was "rolling along with the natural order of things."
However, it was Hanks' tumultuous childhood that ultimately inspired him to walk down the aisle. As the Forrest Gump actor told Express in 2013, his parents went through an awful divorce and both eventually remarried multiple times. Thus, Hanks was lost in a sea of step-siblings and desperately craved stability. "I was looking for something I had not found as a kid," he explained. "And a broken marriage meant I was sentencing my own kids to the sort of feelings I had at their age. I was just too young and insecure for marriage... I was not really ready to take on those responsibilities."
Hanks and Lewes ultimately divorced in 1987, and he remarried one year later. Sadly, Lewes passed away from bone cancer in 2002.
Tom Hanks married Rita Wilson 'for all the right reasons'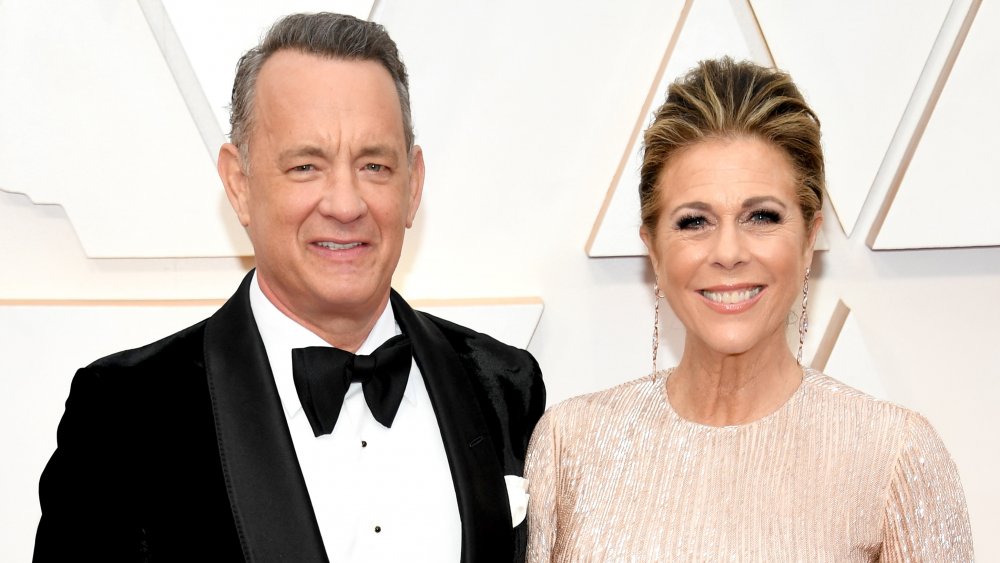 Kevin Mazur/Getty Images
While actor Tom Hanks and actress Rita Wilson worked together on multiple projects in the '80s, the two simply remained friends until Hanks divorced his first wife Samantha Lewes. But the two knew they had something special, even before Hanks went back on the market. "When we first looked at each other there was definitely a kind of (pointing to camera), 'Hey, this is the place!' I felt that anyway," Hanks told Entertainment Tonight. "I think the end result is that we got married for all the right reasons."
Hanks and Wilson married in April 1988, and now, with more than 30 years of marriage in the rearview, he recognizes their love was kismet. "The success of our relationship was a matter of timing, maturity, and our willingness to have an intimate connection," he told Oprah (via People). "When I married Rita, I thought, 'This is going to require some change on my part.' I won't deny that providence was part of us finding each other, but our relationship isn't magic — the way it's shown in movies. In real life, our connection is as concrete as me sitting here."
Hanks emphasized that, while marriage can "come close to being hell in a handbasket sometimes," the couple's longevity comes from the fact that they can get through anything as long as they're together. And for those considering marriage, Hanks has one quick tip: "No one should get married before they're 30."