The Untold Truth Of Tom Hanks' Wife Rita Wilson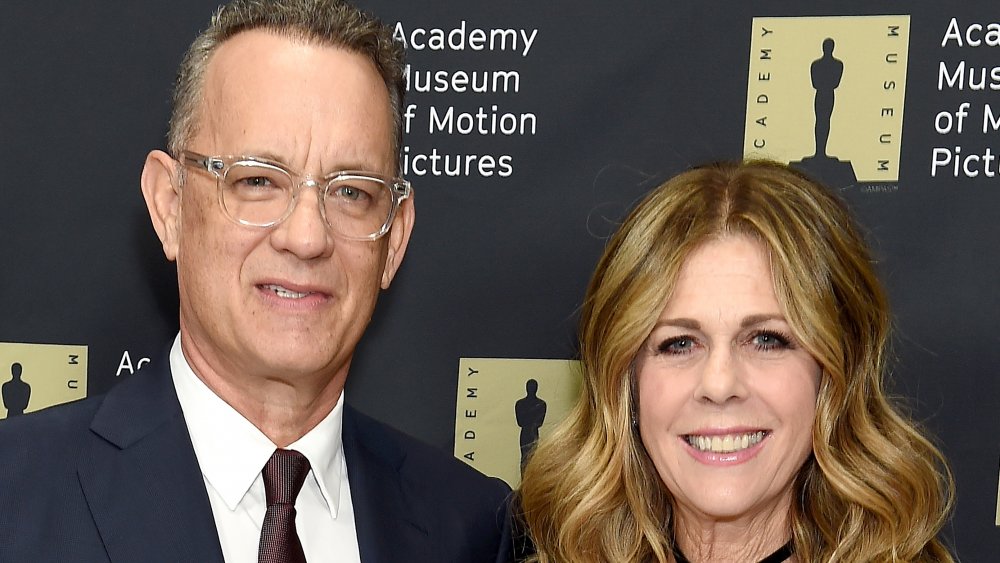 Gregg Deguire/Getty Images
Oscar Winner Tom Hanks is a lucky guy in many ways — not only does he have four incredible children and a long list of cinematic accomplishments (Forrest Gump, Castaway, Saving Private Ryan) — but he also has a talented actor by his side, aka his wife of 30 plus years, Rita Wilson. "I view my wife as my lover, and we have a bond that goes beyond words like wife or girlfriend or mother," Hanks told Oprah Winfrey in 2001 about the mother of his youngest sons, Chester (who keeps overshadowing him) and Truman. What's more? He sweetly credited Wilson for helping him to portray Forrest Gump's relationship with Jenny Curran (Robin Wright-Penn), adding, "Without my connection with Rita, I don't know how I would've been able to connect with what Forrest was going through." Aww. If they ever make a Forrest Gump 2, Wilson's influence would certainly be instrumental.
Considering the California-native is one amazing lady, we're not shocked Hanks is head-over-heels in love with her in every single way, even if the pair happened to be miserable before the 2020 Golden Globes. Wilson has starred in The Good Wife, Sleepless in Seattle, and M*A*S*H, to name a few notable projects, and has used her success in these aforementioned works to support many non-profit organizations. The actor is just as accomplished off-camera, launching a side passion project we'll get to after the jump. 
So in light of Hanks' big night at the Oscars on Feb. 8, 2020, where he competed for Best Supporting Actor, let's learn more about his incredible wife, Rita Wilson. 
Rita Wilson made a potentially life-saving decision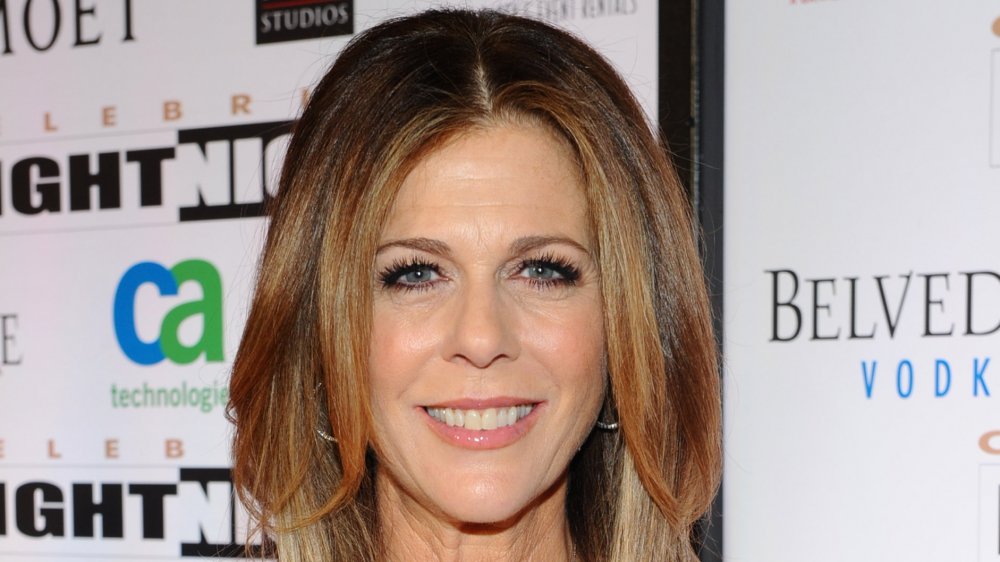 Michael Buckner/Getty Images
Rita Wilson made the tough revelation in 2015 that she had been diagnosed with invasive lobular carcinoma, a form of breast cancer located in the tissue's milk-producing glands. Although the mom is now doing just fine after having a double mastectomy, she revealed her fortunate ending almost didn't happen. "I am recovering and most importantly, expected to make a full recovery," she shared with People. "Why? Because I caught this early, have excellent doctors and because I got a second opinion." The star was encouraged to seek additional help when her previous pathology reports showed no signs of cancer, explaining, "A friend who had had breast cancer suggested I get a second opinion on my pathology and my gut told me that was the thing to do. A different pathologist found invasive lobular carcinoma."
Wilson also discussed what she told husband Tom Hanks upon learning her diagnosis, telling Oprah Mag, "When you hear that you have cancer, it almost feels like an ending. Before I knew that my prognosis was going to be good, I had dark moments. I said to my husband, 'Look, I hope this happens in the future, however, if for some reason I should go before you, I want you to be extremely sad for a very long time, but I also want you to throw me a party.'"
Rita Wilson channeled her cancer scare into art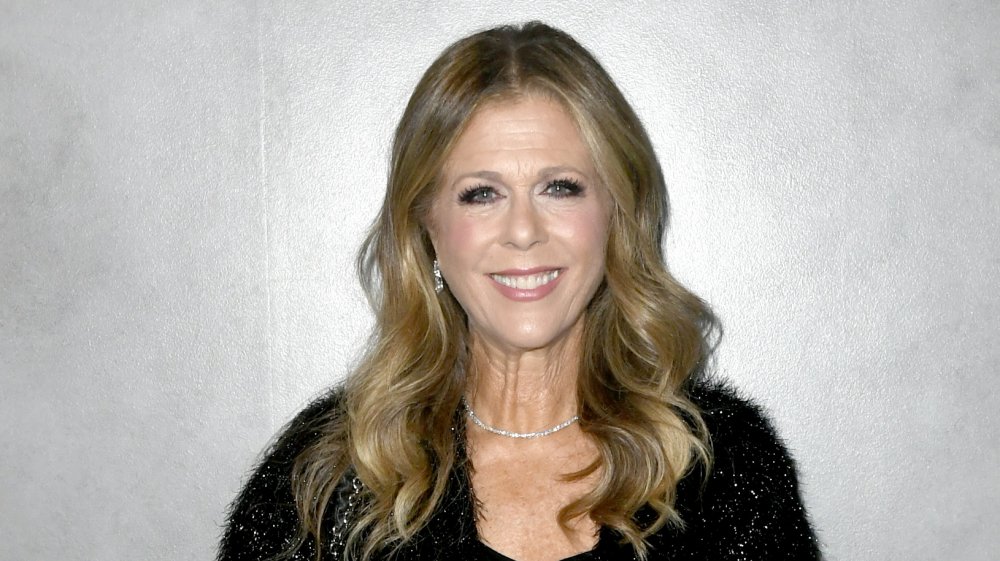 Frazer Harrison/Getty Images
Rita Wilson is a creative and strong person, as evidenced by her ability to transform her health struggles into a full-blown album called Halfway to Home. Released in 2019, the album includes songs inspired by her breast cancer scare, like "Throw Me a Party" and "Grateful." She told The San Diego Union-Tribune about the creative process behind "Grateful," explaining, "Having gone through the last year, health-wise, being able to sing that song now has an even deeper kind of meaning. In a way, I've always tried to live my life with a sense of gratitude, and I think that's why I wanted to write that song." She added, "Sometimes, when bad things are happening, and you're going through a very difficult period of time, you never think you'll be able to get through it or feel normal again. I wanted to write about when you get past it and can look back."
This isn't Wilson's first album — in 2012, she released her debut record, AM/FM. The Golden Globe nominee even performed for President Barack and Michelle Obama at the National Christmas Tree Lighting Ceremony in Washington, D.C. in 2014. Talk about an impressive lady.