Why Tom Hanks And Rita Wilson Were Miserable Before The Golden Globes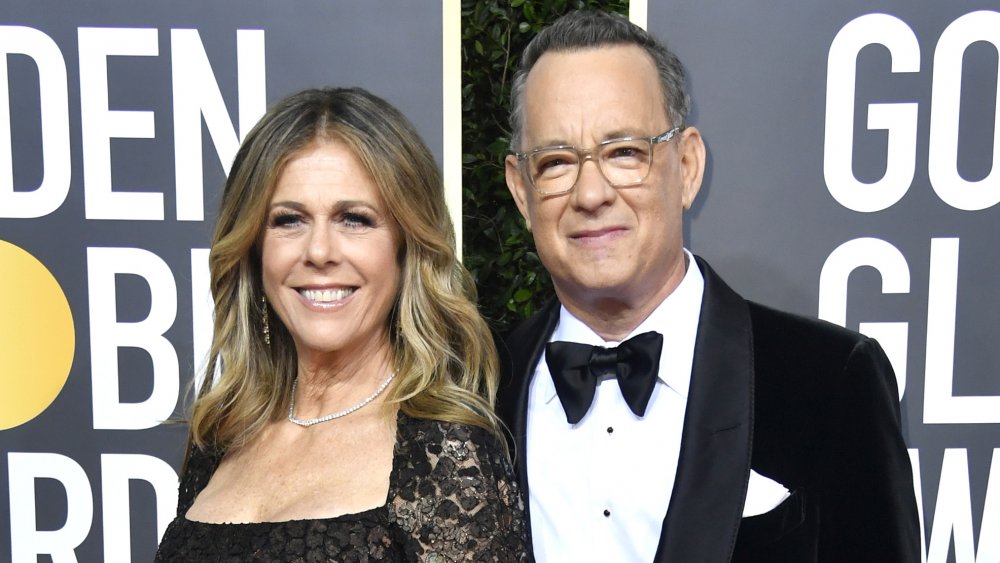 Frazer Harrison/Getty Images
The 77th Golden Globe Awards were a big night for Tom Hanks and Rita Wilson. That's because the Saving Private Ryan star was slated to receive the Cecil B. DeMille Award, a prestigious honor highlighting his acclaimed career over the course of decades. But unfortunately for this duo, who married in 1988 and share two grown children together, the events leading up to the ceremony were less than ideal. Wilson vented about her ordeal on Twitter, which is uncharacteristic for the typically calm and collected actress. And as for Hanks, he complained to the crowd about his irritating issue while accepting his award.
What kind of kerfuffles bogged down two of Hollywood's most beloved figures and somehow made them feel even more normal? Read on, and bring some tissues. (Seriously, Tom could use them.)
Rita Wilson's hair and makeup sitch was a disaster
Imagine you're set to appear at one of Hollywood's biggest award shows, where your partner is primed to accept an honor celebrating his life's work. Millions of people will be watching. Now imagine you've got one hour before you've got to walk out the door, and your hair and makeup guru is nowhere to be found. That's how Rita Wilson's 2020 Golden Globes got started, and she shared the selfie to prove it.
"What you look like when your hair and makeup person for the @goldenglobes is one and a half hours late even though you booked him in September," she wrote on Instagram. "Will leave one hour to do hair and makeup." The Mamma Mia actress tweeted that she was "trying to be zen" about the situation as the minutes ticked by. 
Of course, Wilson's first-world problems did attract some online ire. "All of Australia weeps for you," one person replied, referencing the catastrophic brushfires ravaging Australia. Another suggested a genius solution: "Tom can do it. "He's good at everything."
Someway, somehow, the California native appeared on the red carpet looking absolutely phenomenal, and to her credit, she didn't reveal the unpunctual makeup artist's identity on social media.
Tom Hanks needed a tissue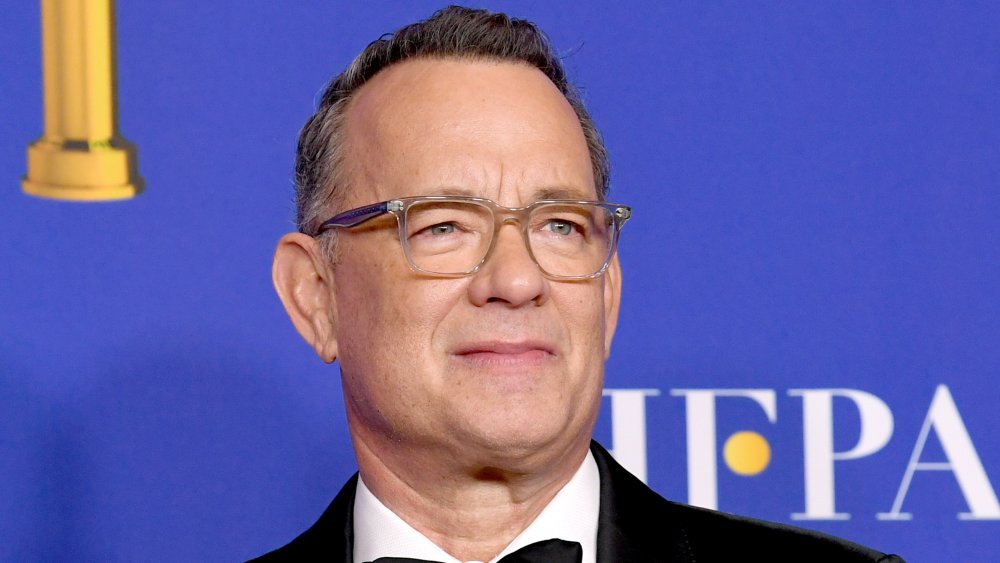 Kevin Winter/Getty Images
Tom Hanks is a total trooper, as evidenced by his ability to deliver a killer speech at the 2020 Golden Globes while battling a nasty cold. Hanks apologized for being sick, before charming the audience with an equal parts powerful and tender acceptance speech. He praised his lovely wife, Rita Wilson, and their children. "A man is blessed with a family sitting down front like that — a wife who is fantastic in every way, who has taught me what love is," he gushed. "Five kids who are braver and stronger and wiser than their old man is. And a loving group of people who have put [up] with me being away months and months and months at a time." 
As Hanks choked up from the stage, he endearingly blamed his emotions on being ill. "It's the cold that is making this happen," he quipped. "I swear to God, I'm not nearly this emotional at home." While we're bummed Hanks had to experience this important moment while feeling sick, it's comforting to know he has a great support system by his side. 
By the way, in what is perhaps the most Tom Hanks of Tom Hanks moments, the actor was spotted politely declining a congratulatory handshake. According to SF Gate, he told the wellwisher, "I have a cold, so shake my elbow."