How Meg Ryan And Russell Crowe's Relationship Ended After Their Affair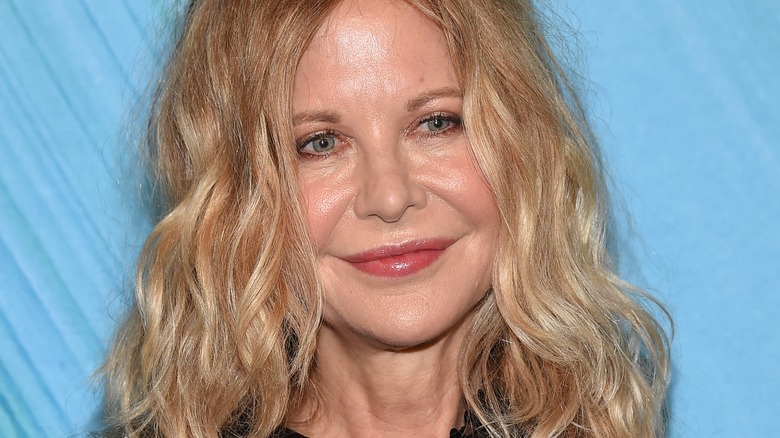 DFree/Shutterstock
Meg Ryan was the fresh-faced beauty of many romantic comedies of the '80s and '90s, including "When Harry Met Sally..." and "Sleepless in Seattle." In 2000, Ryan's career took a different, more serious turn when she starred alongside Russell Crowe in the action thriller film "Proof of Life." Ryan's squeaky clean image took a hit when it was discovered that she and Crowe had taken their romance off-screen while she was married to Dennis Quaid.
While Ryan and Crowe laid low after news of their affair broke, the two went public with their relationship that summer. The actors left Tom Cruise's party for the premiere of "Mission: Impossible 2" holding hands while being photographed by the paps. Around the same time, Ryan and Quaid separated and finalized their divorce in 2001.
Ryan and Crowe's romance was hot and heavy, and they were seen gallivanting all over California and Australia together. However, much like "Proof of Life" at the box office, their relationship tanked before it got a chance to really take off.
Meg Ryan was reportedly not ready to settle down with Russell Crowe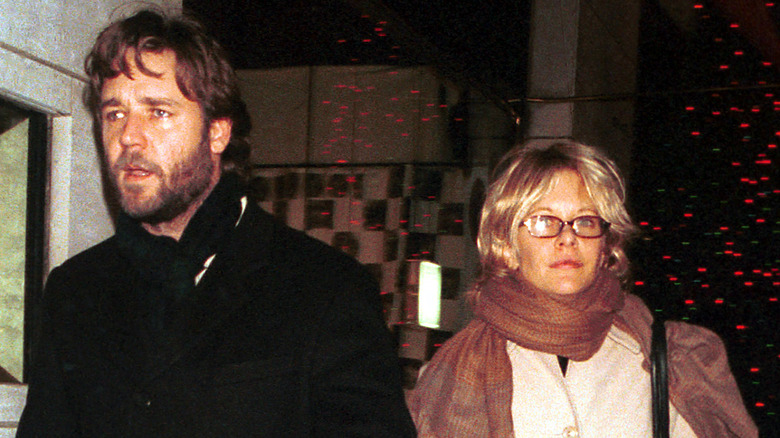 Arnaldo Magnani/Getty Images
Meg Ryan and Russell Crowe's summer romance cooled off by the end of December. According to a "Proof of Life" crew member, the actors' romance was a "typical costar fling," per People. Ryan's friend claimed, "Russell wanted to marry Meg and have kids with her," adding that his excessive attention was "too much too soon" and "overwhelming." By Christmas, the two were separated, each spending the holidays on different continents.
Despite their fast and furious hookup-turned-breakup, the two seemed to have remained on good terms. Crowe hinted to the Herald Sun that his living in Australia, while Ryan was in Los Angeles, was the reason for their split, according to People. "I can't sustain myself through the course of the year without filling up on home, and Meg needs the same," he shared. However, there are no hard feelings on his part and he only had good things to say about his former co-star. "Meg is a beautiful and courageous woman. I grieve the loss of her companionship, but I haven't lost her friendship," he added. Ryan, on her part, has no regrets about her affair with Crowe and never blamed him for the demise of her marriage to Dennis Quaid.
Meg Ryan found her affair with Russell Crowe 'liberating'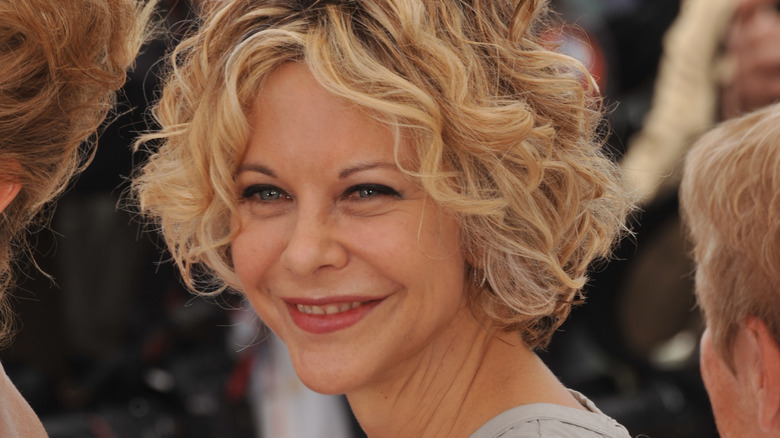 Jaguar PS/Shutterstock
Although Meg Ryan was vilified for cheating on Dennis Quaid with Russell Crowe, she admitted that she felt liberated once she stopped caring what the public thought about her. At the height of the affair, she recalled stepping into One Aldwych Hotel, and everyone stopped and stared at her. "And then I got to the elevator and instead of falling apart and going, 'Ooh,' I just started laughing. This thing that people are so afraid of all the time — public censure or disapproval — has no power if you know yourself," she told The Guardian.
Ryan also revealed that Crowe had to deal with the negative consequences, as well. "I think he took a big hit. But Russell didn't break up the marriage. He was definitely there at the end, but it wasn't his fault. I was a mess. I hurt him, too, at the end. I couldn't be in another long relationship, it wasn't the time for that. So I got out," she told InStyle in 2008, as reported by Today. Referring to herself as a "scarlet woman," Ryan revealed, "As painful as it was, it was also incredibly liberating. I didn't have to care about what people thought."
Eventually, the scandal died down and the two moved on with other people. Ryan's film career dwindled and she now prefers to stay out of the limelight, focusing more on the production end and her two children, Jack Quaid and Daisy Ryan.