How Meg Ryan Really Felt After Her Affair With Russell Crowe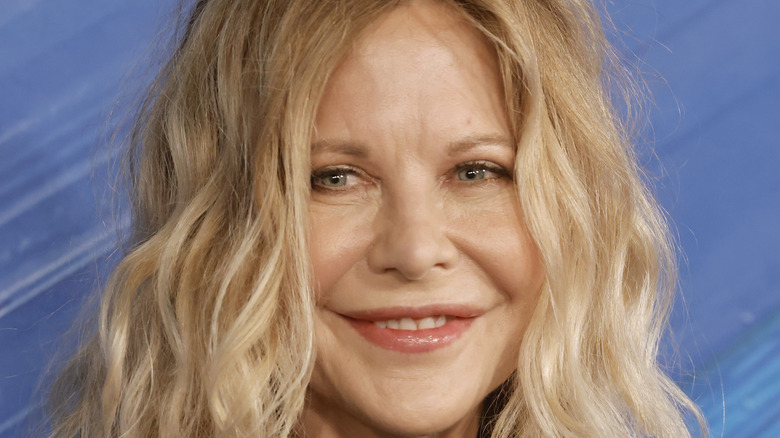 Frazer Harrison/Getty Images
Actor Meg Ryan was involved in one of the biggest cheating scandals in Hollywood history with fellow A-list actor Russell Crowe. Ryan, who was at the time adored by the public for her roles in romantic comedies like "Sleepless in Seattle," was married to actor Dennis Quad when her affair with Crowe began in 2000. Ryan and Quaid wed in 1991 and welcomed a son together in 1992, per Amomama. Their marital issues came to a head when their separation commenced in 2001, but prior to that, a bombshell hit the news that Ryan had stepped out on Quaid with her co-star Crowe.
Sources said Ryan was "extremely infatuated" with her co-star Crowe on the set of their film "Proof of Life," and their romance was a source of major awkwardness between the film's cast and crew, according to Mirror. The outlet reported that Ryan skipped out on the movie's promotional press tour to dodge being asked about the affair. Director Taylor Hackford even blamed the media scrutiny for the flick tanking at the box office. Here's how Ryan really felt after her affair with Crowe caused a media storm.
Meg Ryan was over the drama with Russell Crowe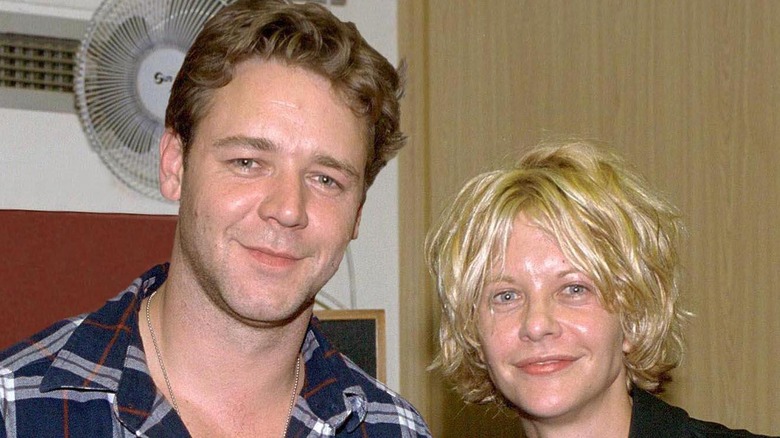 Brian Rasic/Getty Images
Meg Ryan faced plenty of public shaming after her affair with Russell Crowe hit the press. Ryan spoke up about a moment when she was a laughingstock amid the drama in an interview with The Guardian in 2003. "It was in One Aldwych Hotel," she recalled. "This thing happened and I was all over the tabloids and I walked through the lobby and the place stopped. People stopped talking and stared at me." Even though it may have been an embarrassing situation, Ryan said she brushed off the incident. "And then I got to the elevator and instead of falling apart and going, 'Ooh,' I just started laughing," she said. "This thing that people are so afraid of all the time — public censure or disapproval — has no power if you know yourself."
Ryan further divulged her feelings about rising above the drama in a 2019 interview with The New York Times Magazine. "It's a real gift when you know you can't ever really manage an image or a story and you stop caring," she said. "I felt the effect, like I was the bad guy or whatever the story was. But I remember letting go of needing to correct anybody."
Meg Ryan set the record straight about her divorce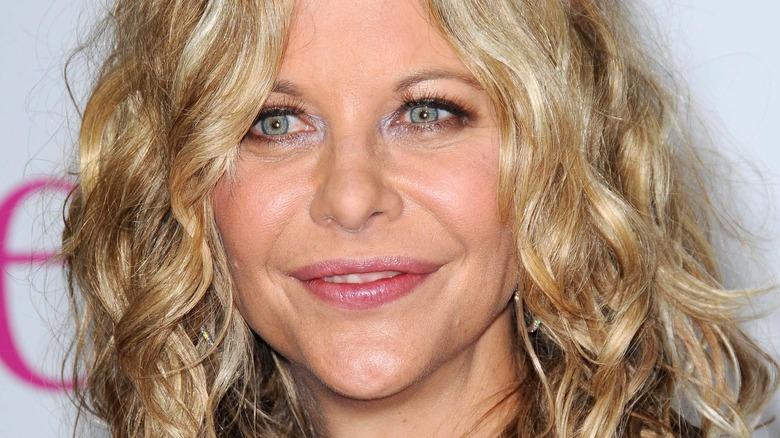 s_bukley/Shutterstock
Meg Ryan later revealed that her affair with Russell Crowe wasn't what broke up her marriage to Dennis Quaid. "[Crowe] was definitely there at the end, but it wasn't his fault," Ryan said in an interview with InStyle (via Today). Ryan also set the record straight about news stories painting her as a villain in the situation. "It was a great story," she told the mag. "But what wasn't in the story was the reality of my marriage for nine years." Ryan exposed that Quaid had also cheated during their time together. "Dennis was not faithful to me for a long time, and that was very painful," she said. "I found out more about that once I was divorced."
In a 2018 interview with Megyn Kelly on "Today," Quaid called his marriage with Ryan "my most successful relationship of my life." The actor confessed Ryan's stardom made him feel insecure during their partnership. "When we met, you know, I was the big deal," he explained. "... then we'd be out in the streets of New York and they'd be like, 'Meg, Meg!'" Quaid went on to say Ryan's fame eclipsing his made him feel like he "disappeared." "I didn't think I was that small," he said, "but I was." Kelly replied, "It was a growth opportunity." Quaid agreed, adding, "I learned from that."