Who Is Russell Crowe's Girlfriend, Britney Theriot?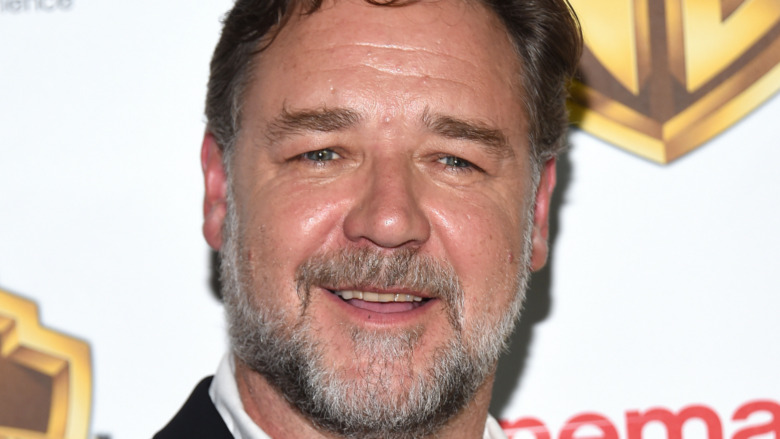 Shutterstock
Gladiator star Russell Crowe has spent his time in Hollywood linked to a slew of A-listers. Per The Sun, Crowe found himself in "adult situations" with Courtney Love, Nicole Kidman, and Meg Ryan. He even was rumored to have had an affair with Proof of Life costar Ryan, ultimately leading to both Crowe and Ryan's respective divorces from singer-actor Danielle Spencer and Dennis Quaid. 
The Les Miserables actor has two sons with ex-wife Spencer according to The Things. While both boys are teenagers as of writing, Crowe admitted to The Kyle & Jackie O Show in 2020 that he regrets not being a full-time father. "I look back, and I think I should have given more time [to my children]. It's tricky. I have this big job, and my entire work life takes place overseas," Crowe confessed via Nine AU. "It worries me greatly that I didn't spend enough time with them."
So who is Crowe currently spending his time with? Keep scrolling to find out who his new love is!
Russell Crowe's girlfriend Britney Theriot leads a private life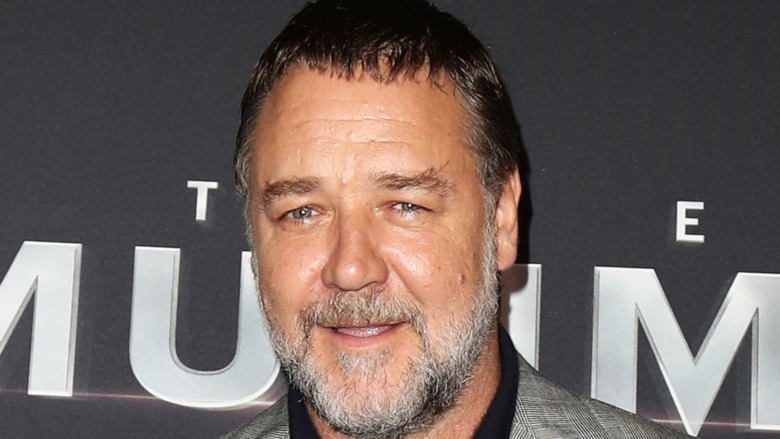 Brendon Thorne/Getty Images
Russell Crowe may have found his new forever love. New Orleans real estate agent Britney Theriot has captured Crowe's heart, and their relationship may even lead to marriage. Per Daily Mail UK, Crowe and Theriot have been publicly dating since November 2020 but they met on the set of 2013 film Broken City. That is her only film credit on IMDb. 
A source claimed to Daily Mail UK that Crowe has already purchased an engagement ring and is focused on fitness to keep up with his significantly younger future fiancée. Via The Things, Theriot even received a "special thanks" credit for Crowe's 2020 flick Unhinged, leading audiences to speculate just exactly how long Crowe has been seeing Theriot. 
Back in 2016, Crowe told News.com AU that he was hesitant about tying the knot again. "Nothing that has happened to me has changed my belief in the beauty of marriage, but would I elect to do it again? I'm not sure," Crowe revealed. "I have what I feel is an obligation to my kids, to not confuse their lives too much. It's already pretty tricky for them. There's life itself, then there's life as a famous person's kids." So has Theriot convinced him otherwise? Only time – and a large engagement ring – will tell!