Doria Ragland Reportedly 'Miserable' After Being Silenced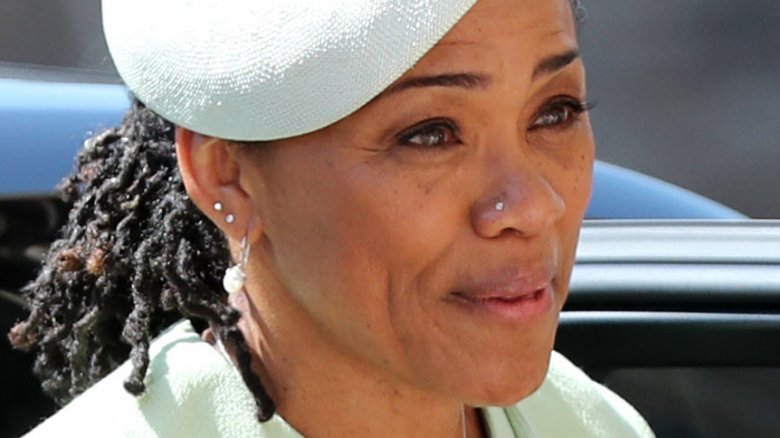 Getty Images
Meghan Markle's mom is not happy.
According to a Radar Online exclusive, published on Tuesday, May 29, 2018, Doria Ragland is reportedly "miserable" after the royal family allegedly "silenced" her following her daughter's nuptials to Prince Harry earlier this month.
"Doria can't eat, speak or otherwise open her mouth about Meghan unless she clears it with the Royal family," an insider, who is reportedly close to Markle, told the gossip rag. "They've silenced her and made her sign a non-disclosure agreement."
The source continued, "Her friends are asking how the wedding was, how the food was, asking how happy Meghan is and all Doria did was shrug her shoulders. She didn't say a word. It's so sad. The poor lady looks and feels miserable."
The reported silencing isn't the only way the Duke and Duchess of Sussex's high-profile relationship has impacted Ragland's life. As Nicki Swift previously reported, the media attention just ahead of the royal wedding led to her decision to quit her job as a social worker at a Los Angeles mental health clinic.
"There had been a lot of calls from the media asking to speak with her because her daughter was marrying Prince Harry," an Us Weekly source claimed, adding that while Ragland has continued to work as a yoga instructor, she was thinking of starting her own private practice. "It just became overwhelming for Doria and she considered taking a leave of absence, but recognized that the interest was only going to continue after the wedding."
Ragland, 61, was famously the only member of her daughter's family to attend the royal couple's marriage ceremony at St. George's Chapel at Windsor Castle on Saturday, May 19, 2018. The former Suits actress' father, Thomas Markle, had been unable to attend after undergoing heart surgery amid the media frenzy surrounding his staged paparazzi photos.
Markle, 36, and Prince Harry, 33, became engaged last November. Soon after the official announcement, Markle's parents released a joint statement via Kensington Palace, saying, "We are incredibly happy for Meghan and Harry. Our daughter has always been a kind and loving person. To see her union with Harry, who shares the same qualities, is a source of great joy for us as parents. We wish them a lifetime of happiness and are very excited for their future together."