Khloé Kardashian Remains Unbothered With Clapback At Criticism Over Her 'Old Face'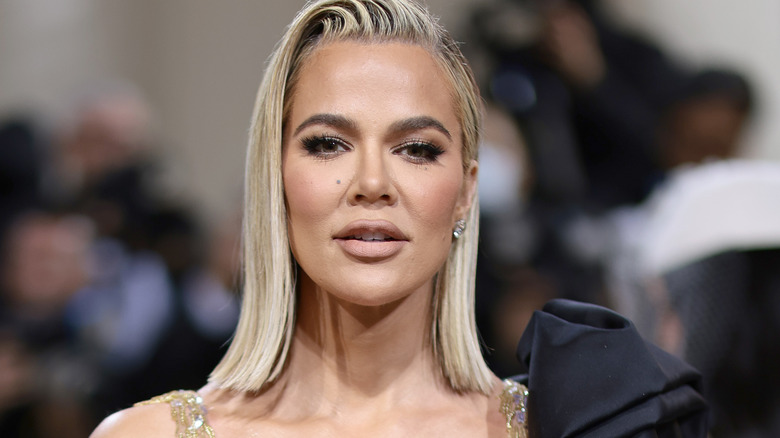 Dimitrios Kambouris/Getty Images
Since first breaking into the spotlight with their show "Keeping Up with the Kardashians" in 2007, the Kardashian-Jenner clan has undergone a lot of changes — both as a family and as individuals. But arguably the most notable is Khloé Kardashian's transformation. Over the years, Khloé, who was initially dubbed "the fat sister," has worked hard at staying fit and maintaining a toned physique — a goal she has achieved through the combination of a consistent workout routine and strict dieting. "I did baby steps. I cut out sodas, then I went dairy-free for two weeks, and I lost 11 pounds. Now I only drink almond milk," she once said in a 2016 interview (via Today).
But while Khloé has been open about her fitness journey, she has also through the years been scrutinized for her ever-changing-facial features. The reality star has been accused of getting facial reconstructive surgery more than once — a rumor she has since denied. "Everybody says, 'Oh, my gosh, she's had her third face transplant!' But I've had one nose job," she explained in 2021 (via Page Six). "I've done, sure, injections — not really Botox. I've responded poorly to Botox."
However, despite laying the rumors to rest, fans are not convinced. And now, the reality star couldn't be less bothered about critics who come for her.
Khloé Kardashian has no regrets about her changing looks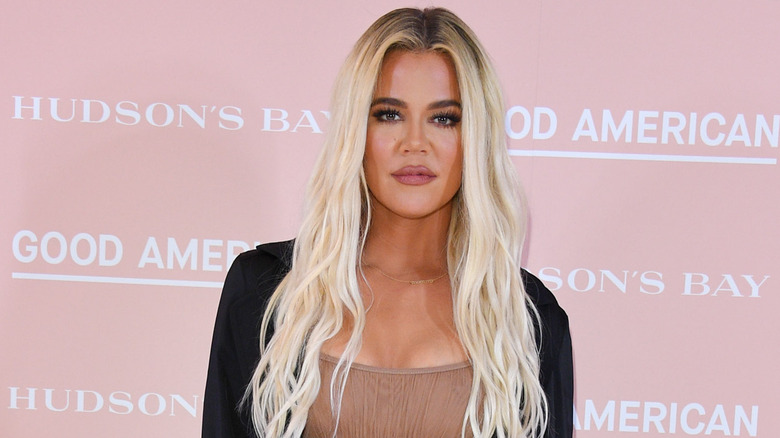 George Pimentel/Getty Images
Regardless of what critics think, Khloé Kardashian wouldn't have her face look any other way. The "Keeping Up with the Kardashians" star recently shared a video of herself working out in the gym. Before getting into her exercise routine, Kardashian briefly spoke to the camera, showing off her face and pouty lips. But while the reality star was clearly feeling good about herself in the video, critics did not hold back on dropping their comments about Kardashian's look. "Do you miss your old face?" one user asked the reality star, who in turn replied "No." When another user suggested Kardashian stop using as many filters as she does, the mom of one clapped back writing, "What does a filter have to do with the workout queen?"
Of course, the latest post is not the first time Kardashian is getting the heat for her new look. After sharing pictures from a magazine shoot back in January, the reality star was yet again accused of getting a face transplant — something she vehemently denied. "I openly talk about my nose job and anyone who 'looks up' to me must know I've lost over 60 pounds over the years," she wrote in a since-deleted comment (via Page Six). "Either way, attacking someone is sad in my opinion ... If you are offended or don't like what you see, you simply don't have to say anything."