Khloe Kardashian Just Can't Stop Changing Her Look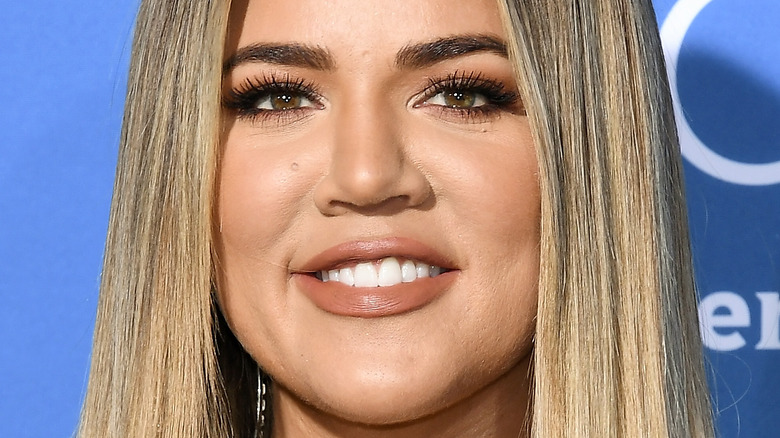 Dia Dipasupil/Getty Images
Khloé Kardashian's transforming looks have continued to be a hot topic over the years. Because of her changing appearance, the reality star has drawn plenty of criticism for plastic surgery and image retouching since rising to fame — which has proven to be hard on Khloé.
In April 2021, a photo that Khloé believed was unflattering made its way onto the internet. In response, she took to Instagram to open up about the body image struggles she has faced. "In truth, the pressure, constant ridicule and judgment my entire life to be perfect and to meet other's standards of how I should look has been too much to bear," she wrote, adding, "I'm not going to lie. It's almost unbearable trying to live up to the impossible standards that the public have all set for me." During a 2015 interview with People, Khloé opened up about not comparing herself to others and not being fixed on how much she weighs. "I don't believe in one size fits all. As long as I can lay my head down at night, that's all that matters. It's not about fitting someone else's standards." 
In the face of her haters, Khloe has embraced numerous new looks over the years. In August 2021, Khloé surprised her followers by showing off her natural curls on Instagram, telling her followers she "rarely" displays her "natural hair texture." Taking to the same social media platform, the Good American founder has debuted another new look that hasn't gone unnoticed.
Khloe Kardashian's latest look was inspired by Scarface
Even though Khloé Kardashian skipped the chance to pose on the red carpet at the Vanity Fair Oscars Party on March 27, according to the Daily Mail, she still found the time to share a series of glamorous images for her 230 million Instagram followers the following day.
In an upload consisting of three pics, Khloé debuted a stylish blonde bob with bangs while standing in front of a plain backdrop. As seen in her snapshots, she opted for a semi-sheer sparkly silver dress and chose to accessorize the ensemble with rings and a clutch purse. In her caption, Khloé revealed her new look had "Elvira Energy," taking inspiration from the iconic "Scarface" character Elvira Hancock, who was portrayed by Michelle Pfeiffer. Khloé's hairstylist César DeLeön Ramîrez dished on Instagram about the star's new look. "Khloe loves when I give her a short bob because I can do it either using extensions or wigs and cut them short into a bob so she doesn't have to commit to cutting her hair short," he wrote.
Since posting, the reality star earned many comments from fans who couldn't get enough of her latest transformation. "KOKO you look amazing !!!!!!!! oh my god what an amazing woman," one fan commented. "Koko is back to serve looks y'all," another user remarked, adding the heart eyes and flame emojis. Shine on, Khloé!