Khloe Kardashian Completely Changes Her Look Once Again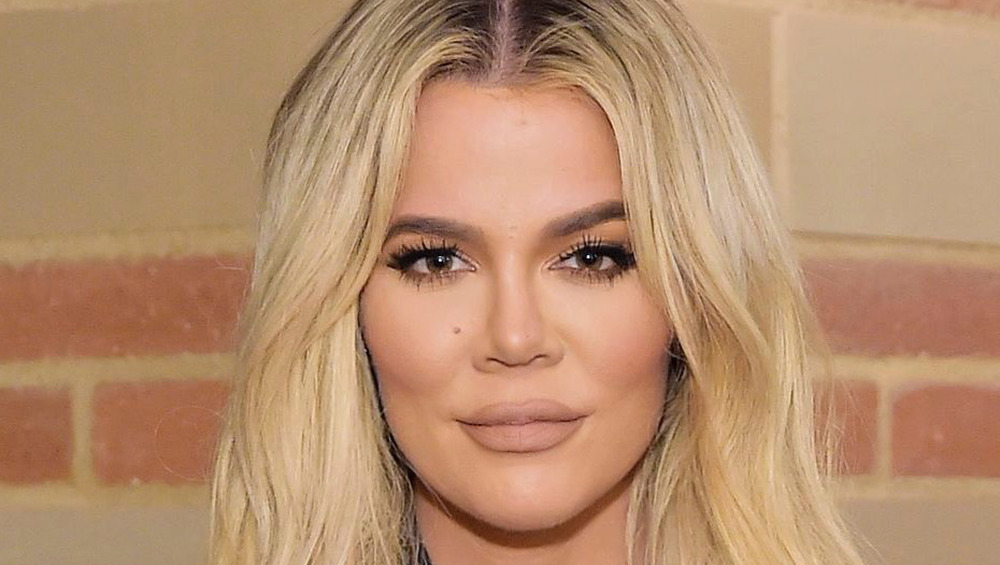 Stefanie Keenan/Getty Images
Khloé Kardashian is no stranger to mixing up her look and keeping things interesting. Of course, the Keeping Up with the Kardashians star has been pretty candid about her changes, whether it be her hair color, her style, her weight loss journey, or plastic surgery rumors. Khloé herself has never confirmed said plastic surgery rumors, but that hasn't stopped fans from chattering. 
As People noted, Khloé opened up on social media in March 2021 about how she feels regarding the speculation about her physical appearance, admitting that negative comments about her appearance can hurt her "soul and confidence." This admission came up as she was responding to a TikTok video that called out some of the coverage surrounding Khloé's look. "I'm so very grateful to anyone who stands up to bullying," Khloé explained. "Defending someone, Especially when we don't know one another makes [my] heart happy." 
Though Khloé's look has been the subject of a lot rumors, the reality TV personality has also received countless compliments and positive attention over the years. Many fans love to see how she will change things up — and it seems as though they're in luck! The Good American founder debuted a dramatic new look, and she's nearly unrecognizable. Keep reading to see Khloé's bold new hairstyle!
Khloe Kardashian traded her blonde locks for brunette ones
Khloé Kardashian has changed her hair color time and time again, though she seemingly settled with a bright blonde look for several years. On March 25, 2021, the Keeping Up with the Kardashians star made a virtual appearance on The Drew Barrymore Show and debuted a drastically different look — she's back to brunette! 
If you've been a fan of KUWTK since the beginning, then Khloé's hairdo may feel familiar. In 2007, when the show first took off, Kris Jenner's third-eldest rocked long, dark brown hair, and often wore it with a middle part. Much like her famous sisters Kim Kardashian and Kylie Jenner, however, Khloé would experiment with her hair, altering the color and style many times over the years. 
During her interview with Drew Barrymore, Khloé opened up about lots of important topics, like her relationship with food, co-parenting with Tristan Thompson, and having another baby. While fans will likely be buzzing about what Khloé talked about on the show, they'll inevitably be talking about her fresh, bold new hair color as well!