KUWTK: Kim's Most Cringe-Worthy Moment From Season 1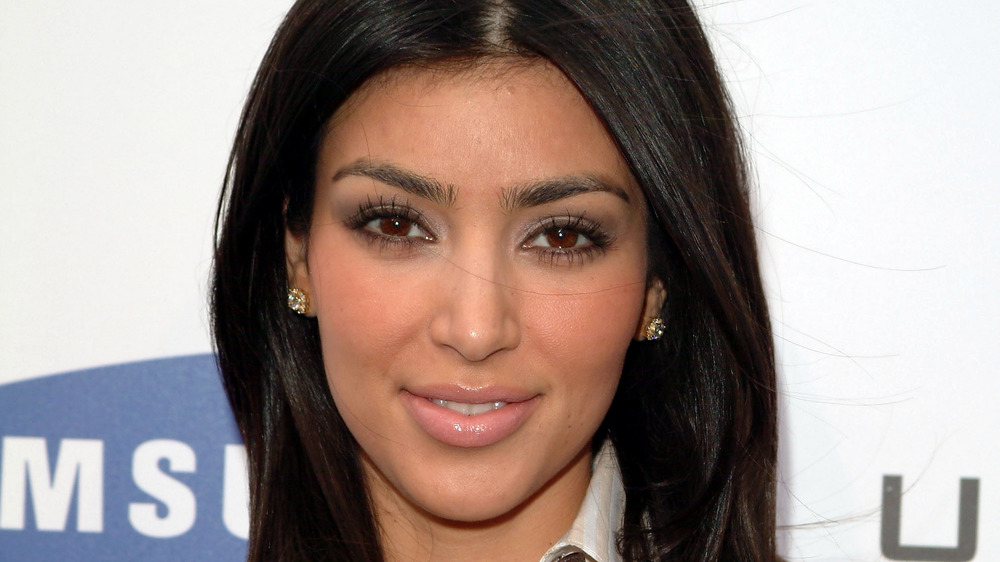 Michael Tullberg/Getty Images
When Keeping Up With The Kardashians first aired in 2007, it became an instant hit for reality TV lovers. Over a decade later, the Kardashians are some of the most famous people in the world — but back when the reality show started, they weren't quite as well-known. During the first season of the show, we got to know Kim, Khloé, and Kourtney Kardashian, along with Kris, Caitlyn, Kendall, and Kylie Jenner.
It's hard to believe that there have been 20 whole seasons of KUWTK, and each one has showcased its fair share of drama and iconic moments. When the first season aired in 2007, the Kardashians were nowhere near the level of fame that they have today. Sure, the Kardashian name was relatively well-known thanks to Robert Kardashian's involvement in the O.J. Simpson trial, but Kris, Kim, Kourtney, and Khloé still had a long journey into the limelight ahead of them. 
Upon the October 2007 premiere of Keeping Up With The Kardashians, however, everything changed. The family became an overnight sensation, and fans couldn't get enough to the outlandish, hilarious, can't-look-away type of drama. Of course, where there's drama, there's also plenty of uncomfortable moments. Kim Kardashian is no stranger to showcasing even her toughest moments on TV, so let's take a look back at her most cringe-worthy moment from Season 1 of the hit reality show. 
Kim Kardashian gives us an early glimpse of her crying face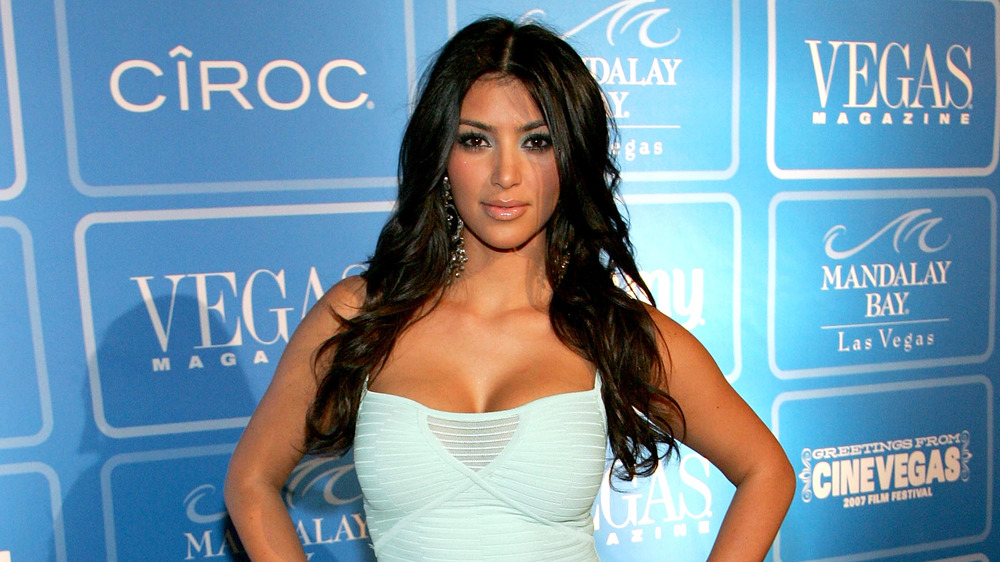 Ethan Miller/Getty Images
Kim Kardashian inspired plenty of drama in the first season of Keeping Up With The Kardashians, but her most cringe-worthy moment comes in the season finale, "The Price of Fame." In the episode, Kim gets a call from a tabloid editor, who tells her that someone is trying to sell photos of Kim, Kourtney Kardashian, and an unidentified man to their magazine. Kim immediately drives to Kris Jenner's house and breaks down into tears and runs away when Kourtney pulls into the driveway.
Kris explains that, when Kourtney was in high school, she took nude photos with her then-boyfriend, and Kim stole the photos as a "practical joke." ("I was so mean," Kim later told People.) Kim then loses the photos, meaning that they could easily land into the wrong hands. And, in the episode, we see that scenario come to life as the photos of an underaged Kourtney are on the verge of resurfacing. 
As Kim runs around her mother's house crying and avoiding Kourtney, Kris Jenner shows that she already has a penchant for damage control. She alerts the FBI of the situation (and thus the iconic "This is a case for the FBI" meme is born), and Kris and Kim realize that, because Kourtney is underaged in the photos, any attempt to sell them would be a federal crime. 
A Keeping Up with the Kardashians crisis is averted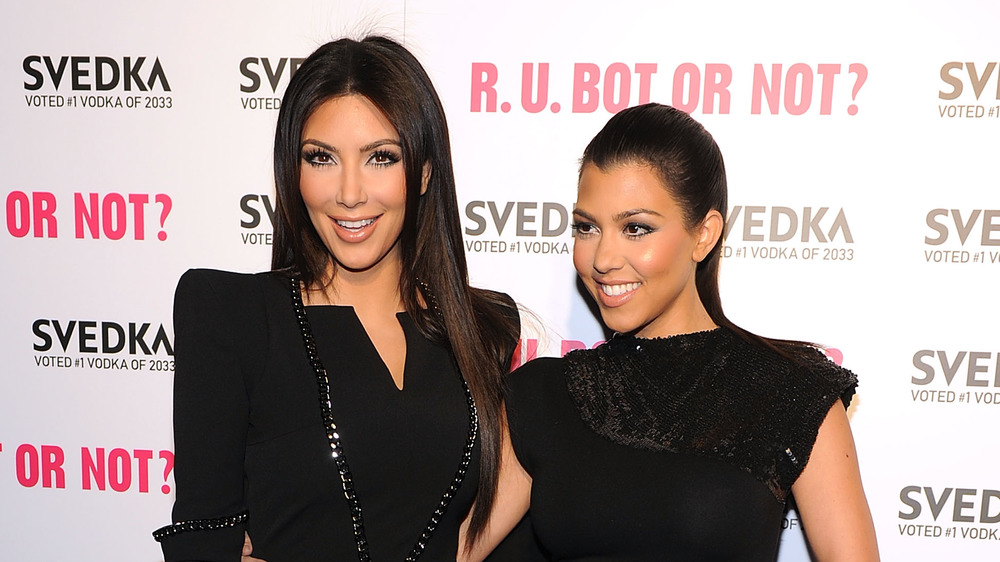 Frazer Harrison/Getty Images
While Kim Kardashian is extremely emotional and upset during the episode, Kourtney Kardashian — the one who is actually in the nude pictures — is remarkably calm throughout. Kris Jenner and Kim avoid telling Kourtney about the situation for as long as possible, but once the FBI is on the way to their house, Kim tells Kourtney that the pictures have possibly leaked. They also end up filling in Caitlyn Jenner, Khloé Kardashian, and Scott Disick, who was in the early stages of his relationship with Kourtney at the time. While everyone else freaks out about the photos, Kourtney keeps her iconically calm demeanor about her, which only highlights Kim's hysterics. 
By the end of the episode, we learn that the FBI finds the source of the photos and that they don't end up leaking. This Daily News article, which was published before KUWTK aired, details how the situation played out off-screen. Kim also has a heart-to-heart talk with Kendall and Kylie Jenner, who are basically babies in the first few seasons of the series. 
Years later, Kim told People this storyline was her "toughest moment" on the family's show. "I can handle it if it's about me, if I'm hurting myself, I can handle it, or if something happens to me, I can handle it," she shared."But if I hurt someone else, then that's where I can't handle it."