Meghan Markle's Father Slams Rumors That He Asked His Daughter For Money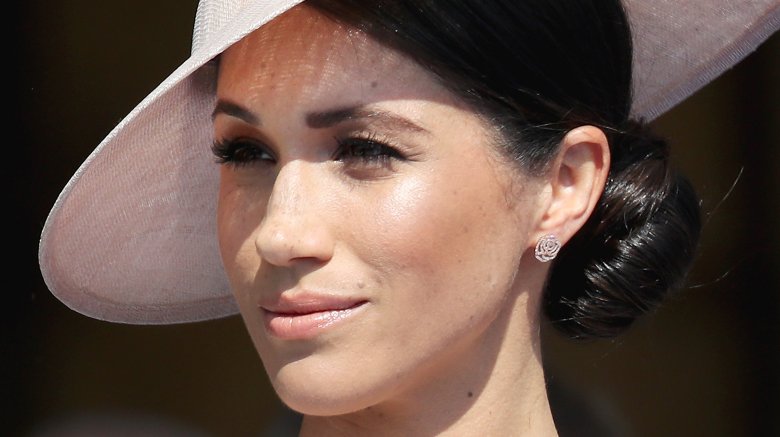 Getty Images
Meghan Markle's dad is speaking out.
During a TMZ exclusive, published on Thursday, May 31, 2018, Thomas Markle slammed recent rumors claiming he asked his daughter for money just ahead of her nuptials to Prince Harry earlier this month. The reports also allege that the duchess declined to help him out.
"[The rumors are] just plain bulls**t," he bluntly told the gossip rag. The former lighting director, who lives in Mexico, went on to say that while he lives a frugal life, it's by choice. He added that he has a retirement fund to support himself financially. 
As Thomas continued, he said that he and the former Suits actress never talk about their finances. Noting that he doesn't need more money, the 73-year-old added that, if he ever did ask, he believes his daughter would be willing to help out.
Prince Harry, 33, and Markle, 36, tied the knot on Saturday, May 19, 2018, at St. George's Chapel at Windsor Castle. As Nicki Swift previously reported, Thomas was unable to attend the royal couple's wedding after undergoing heart surgery days before. At the time, he was under doctor's orders not to travel overseas until he was fully recovered. As for how he's healing, Thomas, who recently faced a media storm surrounding staged paparazzi photos, told TMZ that he's been resting and will have his two-week checkup next week.
"My baby looks beautiful and she looks very happy," Thomas told TMZ after watching his daughter get married on television. "I wish I were there and I wish them all my love and happiness." 
The proud dad later told the media outlet, "The service was beautiful and it's history. I will always regret not being able to be there and not being able to hold my daughter's hand ... Now I pray that Harry and Meghan can go on a nice honeymoon and rest and relax."
Just last week, royal expert Katie Nicholl told Entertainment Tonight that the royal newlyweds reportedly plan to visit Thomas before jetting off on their honeymoon. "[Prince Harry] feels it's very important that he gets to meet Thomas," she claimed. "Of course, Meghan — who's been really concerned about her father's health — is keen to go see him as soon as possible."