Were John Mayer And Kiernan Shipka Ever More Than Just Friends?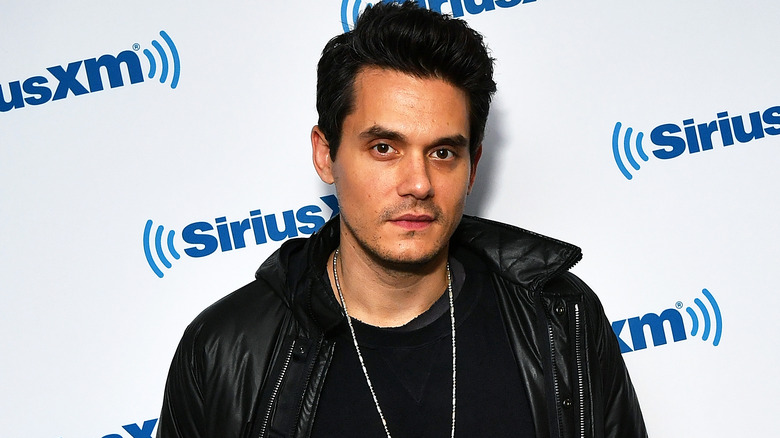 Slaven Vlasic/Getty Images
John Mayer has a history of being open — perhaps too open — about his love life. Mayer has plenty of famous ex-girlfriends. He's been in relationships with Jessica Simpson, Taylor Swift, Jennifer Aniston, and Katy Perry, to name a few. Amid these high-profile romances, the singer-songwriter stirred the pot for his raunchy descriptions about his then-girlfriends. In a 2010 interview with Playboy, he compared Simpson to "crack cocaine." He explicitly elaborated on their sexual encounters, saying, "Have you ever been with a girl who made you want to quit the rest of your life? Did you ever say, 'I want to quit my life and just f***in' snort you? If you charged me $10,000 to f*** you, I would start selling all my s*** just to keep f***ing you.'"
In the last several years, Mayer has calmed down quite a bit. When it comes to spilling the tea on his personal life, he isn't as uninhibited. But he's still honest and straightforward. In a 2017 piece for The New York Times, he said, "I'm a young guy. I like girls. I want girls to like me. I want to make music and be thought of as attractive."
But when it comes to who he's dating, Mayer has been hush-hush as of late. At one point, he was linked to "Mad Men" star Kiernan Shipka. So, were they ever more than just friends?
Kiernan Shipka joined John Mayer at a restaurant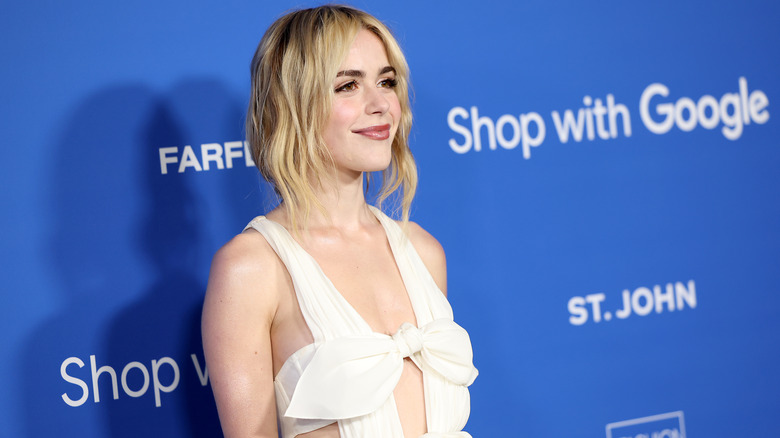 Monica Schipper/Getty Images
The official status of John Mayer and Kiernan Shipka's relationship hasn't been revealed. Yet, back in November 2022, Mayer and Shipka set off some spicy speculation, per Entertainment Tonight. The two were spotted going to dinner at an Italian restaurant called Giorgio Baldi in Santa Monica, California. Apparently, they enjoyed each other's company for four hours. And rumor has it that Mayer even serenaded Shipka. Reportedly, Mayer and Shipka have been seen out together before. In February of that year, paparazzi obtained footage of Shipka hugging Mayer at Sunset Tower Hotel's Tower Bar.
Unsurprisingly, the famous pair sparked rumors that they were dating, leading social media users to collectively gag at their 22-year age gap. One user was particularly harsh, tweeting, "Is John Mayer really dating kiernan shipka now?? Why do these men always go after the youngest people possible? Taylor at 19, Miley at 18 like my guy this is borderline grooming. Kiernan should listen to would've could've should've." Another person cared less about their age gap and more about their ranks of stardom. They wrote, "In my house, Kiernan Shipka is much more famous than John Mayer and she could do MUCH better." But it's important to take these reactions with a grain of salt, as it was never confirmed that Mayer and Shipka were even a couple.
John Mayer said he wasn't dating much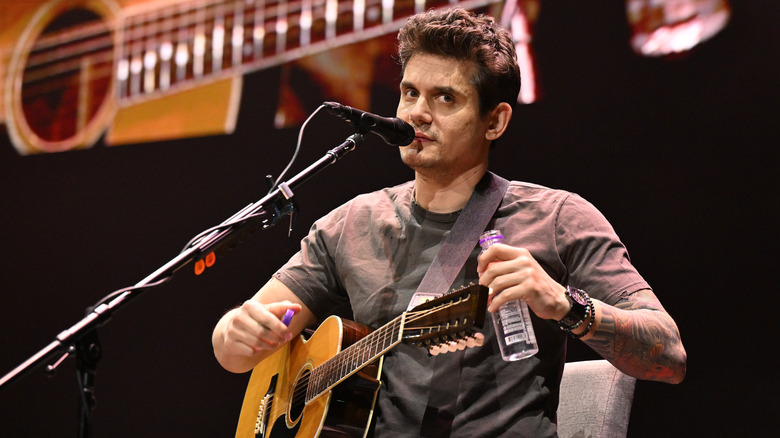 Paras Griffin/Getty Images
Evidently, the rumors may be nothing more than rumors. Just a month after gossip spread that John Mayer and Kiernan Shipka were dating, the "Gravity" singer appeared on the "Call Her Daddy" podcast to share details on his dating style. Mayer revealed, "I don't date that much." When host Alexandra Cooper asked him, "How quickly will someone know that you're into them?" Mayer replied, "It takes me a while." In addition, he expressed that he's no longer interested in longer, more elaborate dates. So, his restaurant outing with Shipka may have been merely a platonic get-together.
When it comes to revealing her dating partners, Shipka has largely kept her mouth shut. However, in 2019, she posted an Instagram photo with director Christian Coppola. She captioned the picture, "My love," which sparked rumors that the two were together. The following year, Shipka shared another Instagram photo with Coppola, captioning it, "Miss you darling." In November 2022, the same month that Mayer and Shipka went out, she took to Instagram to share a photo that Coppola snapped of her. But just like her status with Mayer, her relationship with Coppola was never officially confirmed.