The Untold Truth Of John Mayer And Jessica Simpson's Relationship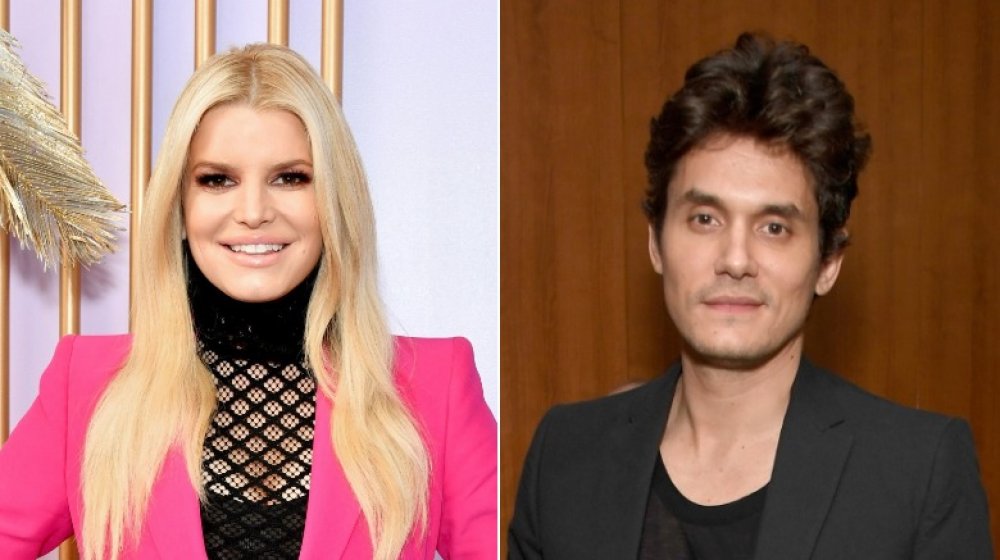 Evan Agostini/Getty Images
For nearly two decades, John Mayer has entertained fans with his raw lyrics and guitar riffs. Yet while the "No Such Thing" singer's extensive catalog continues to inspire aspiring musicians, Mayer's personal exploits haven't done his career any favors. And now with the release of her memoir Open Book, Mayer's ex-girlfriend Jessica Simpson has launched their tumultuous relationship into the spotlight once again. 
In her book, Simpson detailed her "unhealthy and manipulative" relationship with Mayer, calling attention to his toxic behavior. So, when Mayer joined Andy Cohen on Watch What Happens Live on April 1, the host jumped at the chance to get the "Gravity" singer's take on this reveal.
"I've heard about it. I've heard some bits," Mayer told Cohen as they played "Never Have I Ever" via video chat, per Us Weekly. "But as Pee Wee Herman says in Pee Wee's Big Adventure before the movie of his life is about to play out at the end, he's not watching the movie, and the reason he's not watching the movie, he says, 'I don't have to watch it, Dottie, I lived it.' And I think that's prescient here."
While it might seem wise for Mayer to remain mum on the subject, the damage was already done years ago.
John Mayer ranted about his relationship with Jessica Simpson to 'Playboy'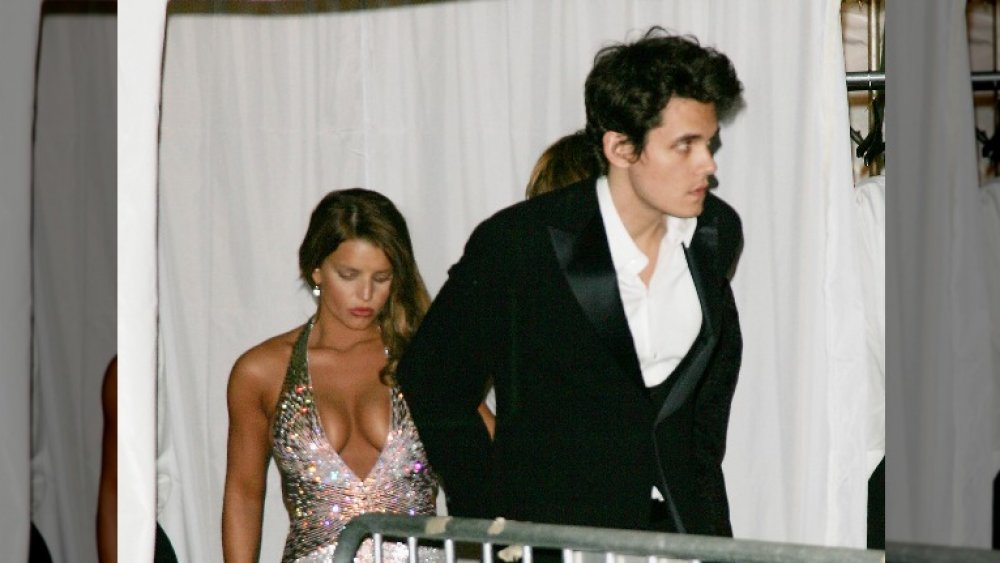 Evan Agostini/Getty Images
John Mayer and Jessica Simpson dated from 2006 to 2007, after the Newlyweds star's divorce from 98 Degrees frontman Nick Lachey. However, the couple didn't completely dominate headlines until the two parted ways. In an interview with Playboy (via E! News), Mayer unloaded all the intimate details of his time with the "I Wanna Love You Forever" singer.
"Yeah, that girl is like crack cocaine to me. Sexually it was crazy. That's all I'll say. It was like napalm, sexual napalm," he said in 2010. "There are people in the world who have the power to change our values. Have you ever been with a girl who made you want to quit the rest of your life? Did you ever say, 'I want to quit my life and just f**kin' snort you? If you charged me $10,000 to f**k you, I would start selling all my s**t just to keep f**king you.'"
Understandably, Simpson refused to forgive Mayer. "I'll walk in to a restaurant or something, and I notice that more men are looking at me, and I feel like they're undressing me, and that's embarrassing," she told The View back in 2010 (via The Blemish). "He did apologize, but at this point, it doesn't really matter."
Ten years later, Simpson shared the unfiltered truth about their relationship in her tell-all.
Jessica Simpson's 'Open Book' offers her take on the rocky relationship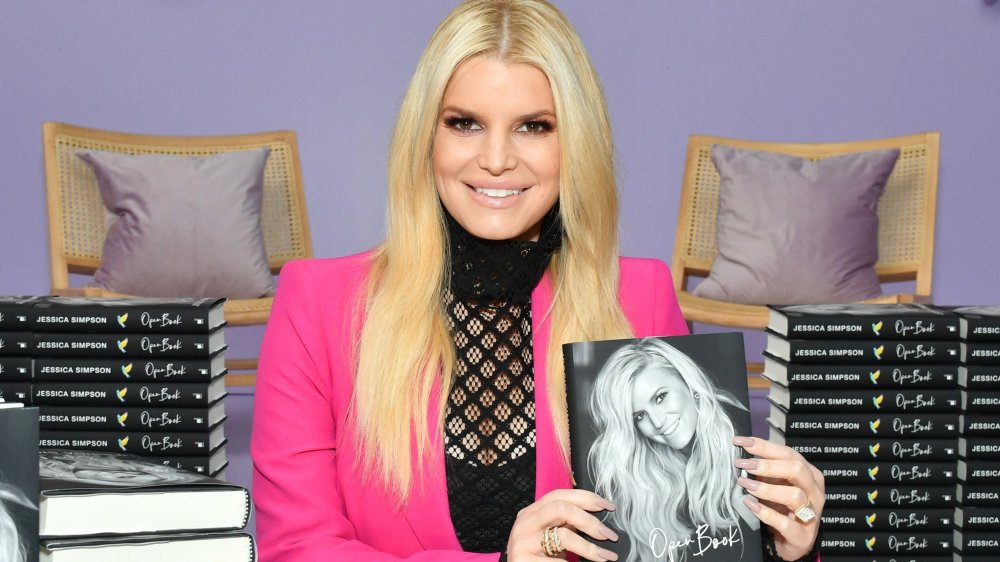 Amy Sussman/Getty Images
Earlier this year, Jessica Simpson rocked Hollywood with her Open Book. In this tome, Simpson revealed she and Mayer broke up nine times — via email! — throughout the relationship, but their connection drew her back in every time. "The connection was so strong and made me feel seductive, and he spoke about sex and my body in a way that made me feel powerful, at least physically," Simpson wrote (via Us Weekly). "He studied every inch of my face and body."
"John loved me when I was shining and he drew inspiration from that light," Simpson added in the book. "When he tapped me dry, he looked at me like I was withholding something from him."
It wasn't until his Playboy rant, however, that Simpson could finally give up the infatuation for good. "He thought that was what I wanted to be called. I was floored and embarrassed that my grandmother was actually gonna read that," Simpson recalled (via Refinery29). "He was the most loyal person on the planet and when I read that he wasn't, that was it for me. I erased his number. He made it easy for me to walk away." Smart move, Jess!