Wynonna Judd's Return To 2023 CMT Awards Without Mom Naomi Is More Powerful Than We Expected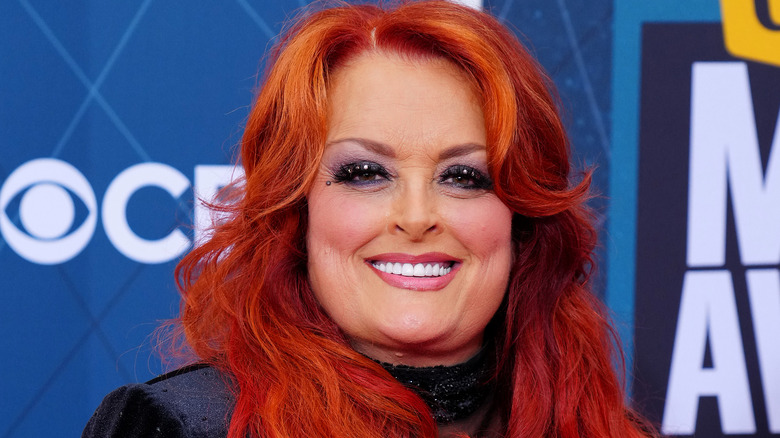 Jeff Kravitz/Getty Images
She's back! No one can deny that it's been a hard year for country music legend Wynonna Judd. As you may recall, not even three weeks after Wynonna and her mother, Naomi Judd, performed "Love Can Build a Bridge" at the 2022 CMT Awards, the famous matriarch died by suicide. And yet somehow she powered through, embarking on a final tour with her mother notably absent. 
"I'm somewhere between hell and hallelujah," Wynonna later revealed to "Today" host Hoda Kotb about the sudden and deeply tragic loss of her mother. "These shows are healing me one show at a time. It's like the greatest party you throw yourself before the end. I feel like I'm doing a victory lap." And it appears she's still going. On April 2, Wynonna took the CMT Awards stage yet again and delivered a performance that proved to be even more powerful and inspiring than anyone expected.
If you or anyone you know is having suicidal thoughts, please call the National Suicide Prevention Lifeline​ by dialing 988 or by calling 1-800-273-TALK (8255)​.
Wynonna Judd paid tribute to her late mother Naomi Judd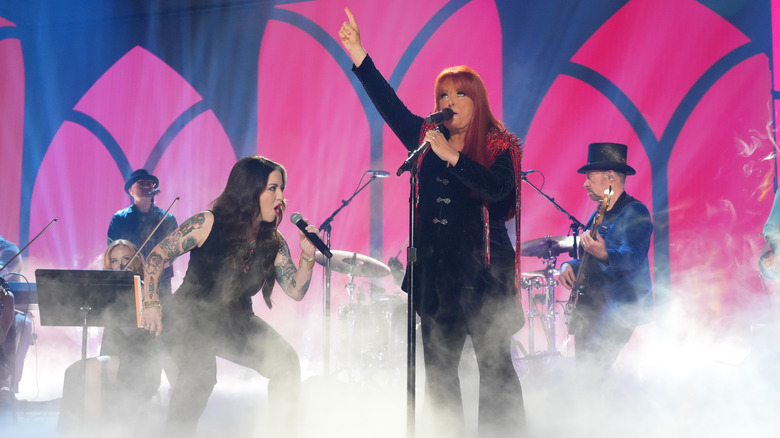 Kevin Mazur/Getty Images
Not a dry eye in the room! Wynonna Judd took the stage alongside country music singer and songwriter Ashley McBryde at the 2023 CMT Awards and belted out a seamless rendition of Foreigner's "I Want To Know What Love Is." But that's not all. She also left room at the end of the stellar performance to honor her late mother, Naomi Judd. "Mama, you need to be here tonight," she crooned at the song's end. "I miss you, and I love you, and I don't understand." We're not crying, you're crying.
Prior to her performance, Judd shared with Entertainment Tonight on the red carpet, "I'm going to use my time to talk to anyone out there who is struggling. It's an opportunity to help somebody."
As one can imagine, the mere mention of Wynonna's mother sent viewers into a frenzy. "And there it is ... The moment I started to tear up. @Wynonna talking to her Mama," one Twitter user penned. Meanwhile, another wrote, "It was 2022 CMT Awards that #Wyonna [sic] had her beautiful mom standing next to her. #CMTAwards I admit it, I cried seeing Wynonna sing I want to know what love is. RIP Momma Judd. Love to Wynonna," another user wrote. It was a beautiful way to honor her late mother.