Here's How Much Ashley McBryde Is Actually Worth
Shutterstock
Ashley McBryde is working to change the country music scene, albeit inadvertently. The 37-year-old singer-songwriter's introduction to music was learning how to play her father's guitar during her childhood, which eventually led to her pursuing a music career in Nashville. She then self-released two albums between 2006 and 2011 titled Ashley McBryde and Elsebound, respectively. It wasn't until 2017 that the singer was signed to the Warner Music Nashville label and released her third album yet first studio album, Girl Gone Nowhere, soon after in 2018 and her second studio album, Never Will, in 2020.
McBryde represents subtle changes of progress that are gradually occurring in the country music scene, which is usually criticized for its near-stagnant process of modernizing to today's music standards. But McBryde is helping to change things. It's not often that a record label signs an artist in their mid-30s, let alone a woman, but the gamble worked. Rolling Stone recognized Never Will as one of the 50 best albums of 2020 and McBryde even received four 2021 nominations from the Academy of Country Music Awards. 
"I am honored to have been nominated alongside so many peers I respect and admire," McBryde shared on her website. "...I can't thank the Academy of Country Music enough for recognizing the incredible work not only my band...put into this record, but the songwriters and my team." McBryde is getting her long-overdue recognition, but is that reflected in her net worth as well?
Ashley McBryde's net worth is a bit uncertain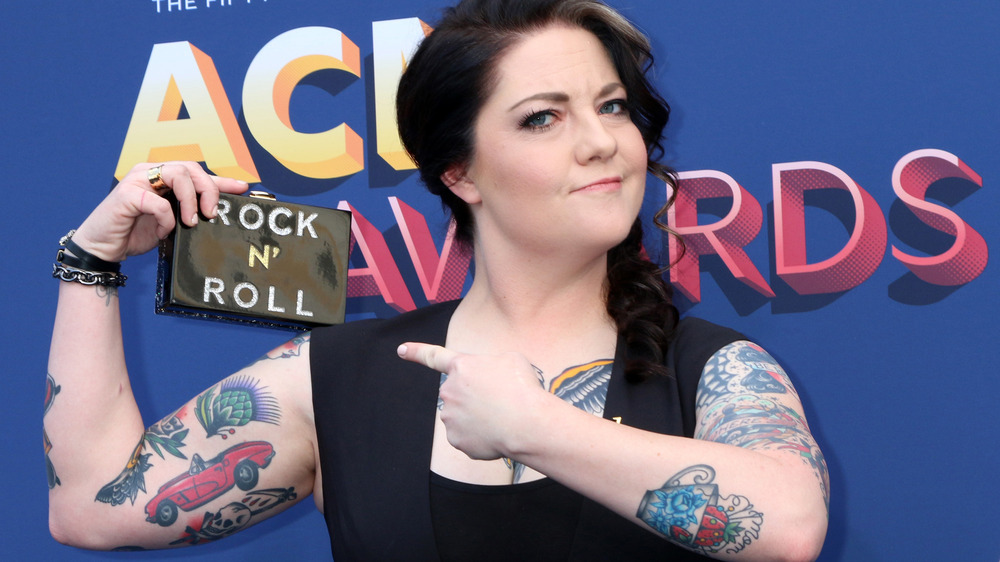 Shutterstock
Ashley McBryde certainly has an interesting financial history given that she has been an independent artist for most of her career. The "One Night Standards" singer's net worth is only partial since it's not known how much money she earned from her first two albums, Ashley McBryde and Elsebound, and also while traveling on small, local tours throughout the South. Glamour Biz projects that McBryde's net worth ranges from $1 million to $5 million.
McBryde's income as well as her net worth may soon change, though. Not only will she be earning more money from going on tour, which is starting up again in 2021, but she's also scheduled a co-hosting gig with actor and Modern Family alum Sarah Hyland for the CMT Awards in April 2021. In addition to touring and co-hosting, McBryde is sure to gain more record sales from her current releases as well as music that she'll make in the future. McBryde is one country music star who's here to make her mark on the industry.