The Truth About Miranda Lambert And Ashley McBryde's Friendship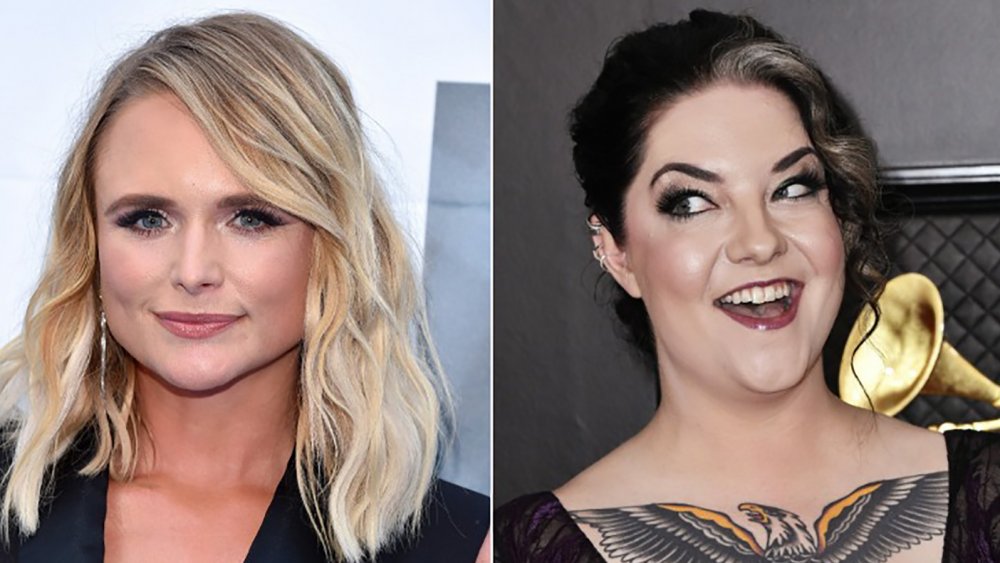 John Shearer, Frazer Harrison/Getty Images
Becoming an overnight celebrity is probably a pretty jarring experience. One day you're an average person waiting in line at Starbucks, and the next thing you know, people are asking you for photos at Walgreens. It's a challenge up-and-coming country music star Ashley McBryde knows all too well. After spending years as a struggling musician, she finally got her big break in 2017 when she released her first major studio album, Girl Goin Nowhere, which earned her a Grammy nomination and a ton of attention, per NPR.
McBryde became a fast sensation in the country music industry, but the newfound celebrity was a little hard to swallow. "It's actually really weird," she told Pop Culture in 2018. "Walking through airports and things when people are like, 'Is that Ashley?' and I'll go, 'Yes.'" McBryde added that she wasn't sure she'd ever get used to the attention. "When I look like crap it makes me uncomfortable, if I'm in pajamas leaving the airport or something."
Luckily for McBryde, though, she found mentors within the music industry to help her navigate the change. McBryde credits country superstar Miranda Lambert for keeping her grounded in the face of her celebrity — here's what she had to say about their sweet bond.
Miranda Lambert gives Ashley McBryde great advice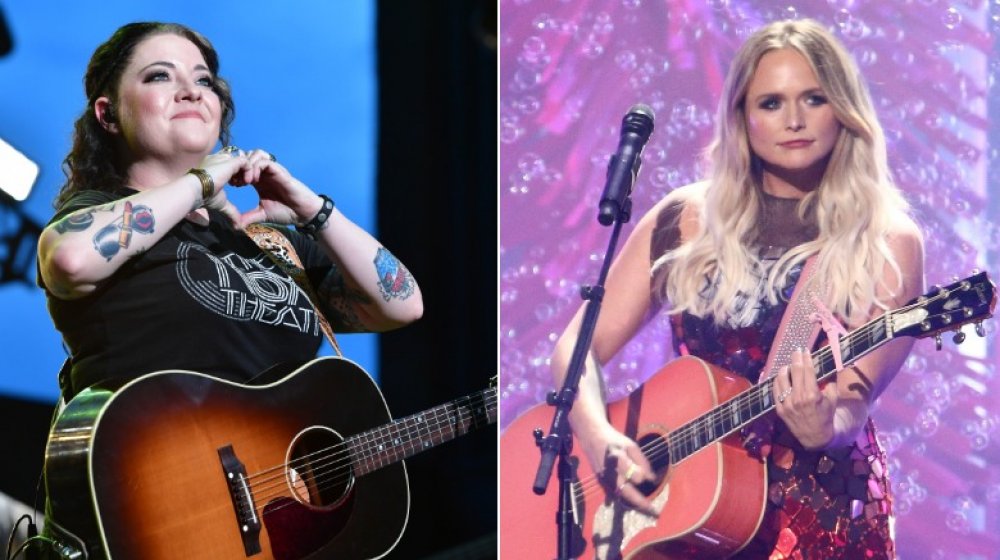 Erika Goldring, Terry Wyatt/Getty Images
When speaking to Pop Culture in 2018, Ashley McBryde gushed about her friendship with Miranda Lambert. "I met Miranda Lambert first in Chicago, at LakeShake," the country star explained to the outlet. The pair met when Lambert watched Mcbryde's show from backstage and tweeted her praise. "[Lambert] said, 'You should come have a drink with me later,'" McBryde recalled. "That turned into us writing together and becoming really fast friends."
The friendship blossomed into something more, though. McBryde began to look at Lambert as a combination of friend, collaborator, and advisor. "I could ask her anything, and she had no trouble giving me advice," McBryde said. She felt comfortable asking Lambert about "safety, and what things to look for on social media, and things to stay away from." Who better to shepherd you through the country music industry than Lambert, the most nominated artist in CMA history?
Lambert had McBryde's back all the way, especially when it came to one of her biggest fears, meeting fans. "You just accept that that's the thing you're going to have to do now," Lambert told her. "She's really been a guiding light for me," McBryde added. Women supporting women — we love to see it.