Why Ashley McBryde's Band Had Duct Tape On Their Masks At The CMTs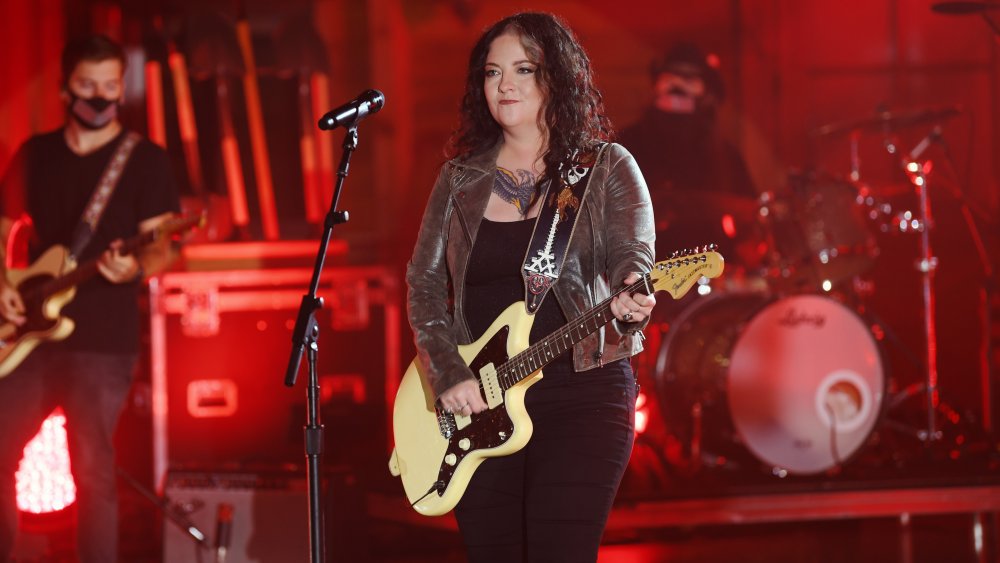 Jason Kempin/cmt2020/Getty Images
Fans who tuned into the 2020 CMT Music Awards on Oct. 21 should be impressed with the country music awards show's commitment to social distancing during the coronavirus pandemic. The winners accepted their awards virtually from home, and the fans selected to watch the awards show in Nashville did so outside, watching the ceremony on screen from a socially distanced lawn while wearing masks. And during the various music performances, artists and their bandmates stayed safe, too. Ashley McBryde's band wore face masks during their production of "Martha Divine," but it's not the safety measure that got fans talking. McBryde's bandmates had pieces of duct tape attached to their masks, prompting one Twitter user to ask, "What's up with the duct tape on their face masks??"
As it turns out, there's an interesting reason behind the statement — here's what to know about the dark country song and the co-host's performance at the CMT Music Awards.
Ashley McBryde's CMT performance paid homage to 'Martha Divine'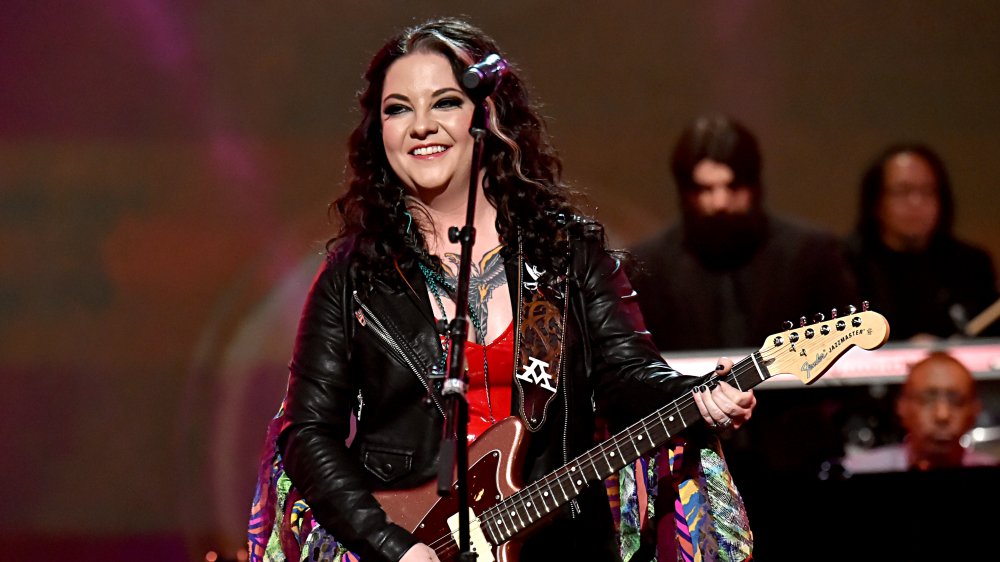 Lester Cohen/Getty Images
In the 2020 music video for Ashley McBryde's song "Martha Divine," the protagonist buys duct tape, gloves, and a shovel at a hardware store — paying all in cash — and it's clear there's a plan in progress. As it turns out, "Martha" is sleeping with the narrator's father (and cheating on her mother in the process). After finding her father at a motel with Martha, the protagonist takes it upon herself to kidnap her father's lover and stuff her in a trunk, complete with her mouth covered by duct tape. "And it ain't murder if I bury you alive, Martha Divine," the song's chilling final line states.
An eagle-eyed fan noted the connection between the duct tape masks and music video, penning to curious viewers, "My guess: it's from the music video with Martha Divine when they put her in the trunk with duct tape on her mouth." McBryde later confirmed the theory in a tweet. 
It's not often that the revenge story about an unfaithful partner is told from the perspective of a child, so McBryde's song and video put a unique twist on the classic narrative. The song and video are chilling, but they're also strangely compelling — it's hard to start to the tune or watch the video without seeing it the whole way through. The song has a raw power to it, and the duct tape on McBryde's band's face masks only added to its dark aura at the CMT Music Awards.