Why We'll Never Know The Details Behind Blake Shelton And Miranda Lambert's Divorce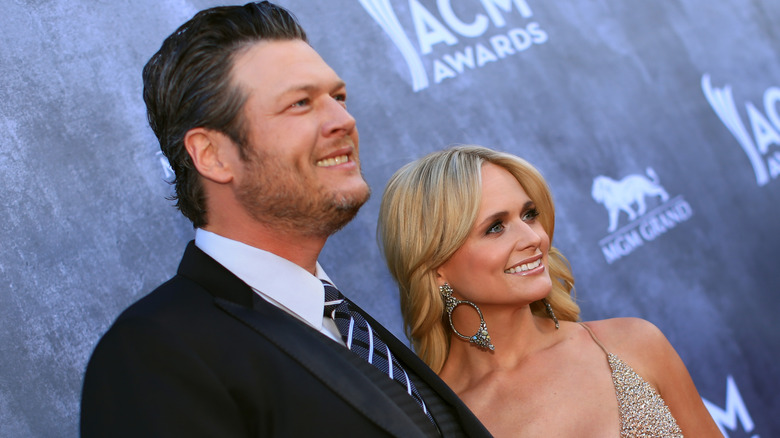 Christopher Polk/acma2014/Getty Images
Celebrity divorces — they're usually splashed all over the tabloids. And Miranda Lambert and Blake Shelton's split was no different. The former country music power couple announced their pretty surprising decision to go their separate ways back in 2015, the very same day their divorce was finalized. "This is not the future we envisioned. And it is with heavy hearts that we move forward separately," the two said in a joint statement. "We are real people, with real lives, with real families, friends and colleagues. Therefore, we kindly ask for privacy and compassion concerning this very personal matter." Shelton was the one who actually filed for divorce after around four years of marriage, two weeks before they made an announcement, according to TMZ.
There was plenty of speculation at the time (and pretty much ever since) about what really happened to cause the one time loved-up couple to go their separate ways seemingly so suddenly. But, we might never actually know the true details of what really happened and the conditions of their split.
Blake Shelton and Miranda Lambert's court documents were sealed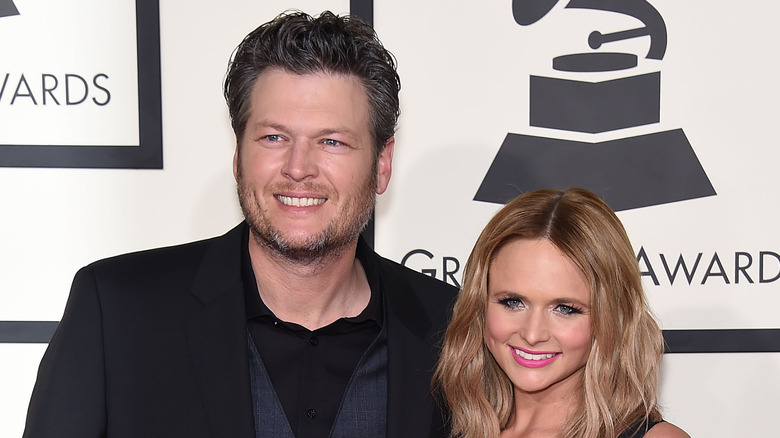 DFree/Shutterstock
It's become pretty common these days for us to know all the ins and outs of celebrity divorces through publicly accessible court documents. But that's not the case for Blake Shelton and Miranda Lambert. Despite all the public interest in the implosion of their marriage, The Oklahoman reported in 2015 that the divorce documents were sealed, including Shelton's petition to dissolve their marriage. There was some discussion at the time about whether or not that was actually legal under Oklahoma law. Rep. Aaron Stiles even told the outlet, "The average citizen, they don't get their cases sealed. Their records are made public. All it is, is about protecting their buddies and cronyism... Somebody needs to put rogue judges in their place. They're not a dictatorship." But despite all the hoopla about whether or not the case should have been sealed, as of April 2023, the documents still have yet to see the light of day.
That did not stop people from speculating about what went on, though. Attorney Nancy Chemtob shared her thoughts on the split to Entertainment Tonight, noting she believed they had a prenup and both got a house out of their split. "One of them is in charge of removing the animals from the property and everything is pretty much amicable," Chemtob added.
Blake Shelton and Miranda Lambert both hinted at why they divorced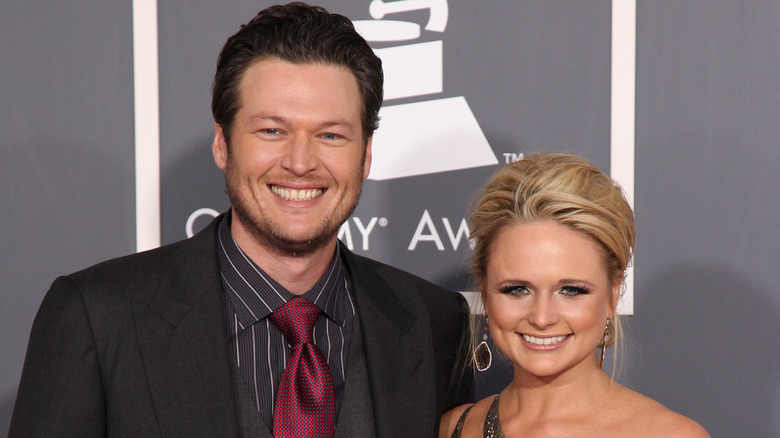 DFree/Shutterstock
But while the court documents remained very much private, Blake Shelton and Miranda Lambert both dropped a few hints about why their marriage ended — particularly in their music. "I'm a singer-songwriter so luckily I can tell my whole truth. I will not lie in my music," Lambert shared with CBS News in 2022, revealing that if fans want to hear her side of the story, they can listen to her songs. Much of her 2016 album, "The Weight of These Wings," is thought to be about their divorce.
As for Shelton, he too put his feelings into song. Speaking to Billboard about his 2016 album, "If I'm Honest," he admitted, "You can learn some facts of my divorce. Maybe not specifics, but you can get a general idea about it. It is my divorce record, but maybe even more than that, it's my happy, falling-in-love record too." Of course, Shelton was referencing finding love again with his now-wife, Gwen Stefani. For her part, Lambert has moved on, too, marrying NYPD officer Brendan McLoughlin in 2019.